Interview with Mr. Liviu Tanase, CEO of ZeroBounce
With all the effort that your company puts into its email campaigns, the last thing you want is for your hard work to end up in people's spam folders. That's where email validation comes in. Liviu Tanase of ZeroBounce fills us in on the rise and rise of a company that's focused on helping its customers get their message through.
Thank you for sharing this time with us, Mr Tanase! Let's start by taking a trip down memory lane. As a serial entrepreneur with over 17 years of experience in the industry under your belt, did you always envision a career in telecommunications?
I've always been fascinated by computers, gadgets, programs, applications, and how innovation can make our lives better. So, technology has always been a given. Growing up in Romania in the nineties, I was mesmerised by the Internet and the possibilities it opened up.
However, when I sent my first email decades ago, I never knew that it would be my business. Now it doesn't surprise me that I went down this path. There are few things that have changed the world like email. Can we even begin to imagine what the world would look like without email?
When we started ZeroBounce, I had a hunch that email was just at the beginning. Now, all of the experts projecting "Email is the future" may be a kind of understatement.
Uprooting your life from Romania and moving to the US must have necessitated quite an adjustment. Was there any special reason you wanted to branch out abroad? Could America's bustling start-up economy have been one reason?
I knew that America was a place with great opportunities and a high concentration of people with the drive and knowledge to actualise my goals. America does have an environment ideal for start-ups. The competitiveness of American technology pushes everyone to be better and more innovative. If your product or service isn't excellent, it won't survive. Good enough is no longer good enough!
From the moment I arrived in America, I could feel a culture that appreciated drive, excellence and cutting-edge technology. I knew it was the place for me to be, and I was right.
While my personal adjustment took a few months, plunging into the American entrepreneurial space was rather inspiring, more than challenging. There were many things I had to learn, but people are kind and generous, and my adaptation went smoothly.
When you set out to create ZeroBounce in 2017, there were already a number of organisations with a similar brand ethos in data handling. What was it about electronic mail, in particular, that made you push through with it?
Email marketing is a billion-dollar industry and virtually every business these days uses email for transactional and marketing purposes. However, I didn't see products that addressed data decay on the level that it deserved. When email data becomes obsolete, it's not only useless – it's risky. It affects your reputation as a sender and can cause your emails to go to the spam folder.
Getting bounces, for instance, doesn't just mean that you failed to reach those people. It also means that you may not be reaching the rest of your subscribers – people with valid, legitimate email addresses. So you see how critical it is to ensure that your data is fresh and healthy.
We wanted ZeroBounce to help organisations avoid these issues and have better-performing email campaigns. Effective emails land in the inbox; that's the first step.
In the company's early stages, there were only 10 of you working on this passion project. Now you've more than doubled your staff, along with an impressive portfolio of accomplishments. What would you say has been the key to your nurturing company culture?
The key to our company's culture is simple. The people we look for know what it takes to be effective and roll with the punches. We don't sweat the small stuff and we're all willing to put our ego aside in order to serve our customers thoroughly and with excellence. Our culture is one that always asks, "How can we improve this even more?"
Empowering our team to be self-reliant allows us all to be positive, focus on our jobs and give our customers the best service possible.
Another side of the ZeroBounce culture is that we do everything in our power for our team to be happy. Our Chief Operating Officer, Brian Minick, and I are in constant communication with the team. Our doors are always open, and since most of our colleagues are self-starters, we don't micromanage them. Empowering our team to be self-reliant allows us all to be positive, focus on our jobs and give our customers the best service possible.
ZeroBounce prides itself on being a trusted email validation and deliverability platform, and has grown into a respectable infotech company in its own right. What kinds of hurdles did you overcome to get to this point?
To have a company like ZeroBounce, everyone has to be on the same page and fully competent. I'm very glad to say that now we have a wonderful team, but it was a challenge to find the right people.
Another challenge was more personal: I wanted everything to happen quickly. I'll admit that I don't have a lot of patience. The vision I had for ZeroBounce was that of a secure, effective and fast email validation platform. Of course, only so much can be accomplished in a short period of time. I had to learn that, and the time it's taken to fine-tune our service and get the right team has all been worth it.
Under your leadership, ZeroBounce soars to new heights every day. The company registered as number 40 in the Inc. 5000 list of fastest-growing companies in the US. You, yourself, were listed in Forbes' Next 1000 list, which is no easy feat to achieve. What was it like hearing the news for the first time?
These honours were specific goals we sought to achieve. I knew we could do it, and when we heard the news, we were thrilled!
It wasn't a frenzy, like winning the World Cup, but a kind of quiet, confident fulfilment. This was proof of work done well. It felt like a relief for a few hours and then I already started dreaming about what else we could do.
Speaking of impressive feats, ZeroBounce has a 98-percent guaranteed accuracy for email validation. Could you tell us a little about the mechanics behind achieving this level of precision and accuracy?
There are people in the ZeroBounce team with decades of combined experience in the email industry. Their passion, talent and knowledge have been key in helping us establish and grow the company.
The algorithms they developed are at the forefront of the email deliverability space. We work hard on maintaining and enhancing the systems that support our performance. While the mechanics, per se, are too complex to cover in this interview, our team is working around the clock to make sure our customers get the best results possible. As complicated as email verification is, our goal is to make it easy for them.
To date, your company has validated 7+ billion emails for 125,000+ customers and counting. With an intimidating amount of data, how do you manage to ensure that every transaction is duly processed and still deliver trusted results?
ZeroBounce is a self-serve type of service and it's so intuitive that our customers can use it without any kind of assistance on our side. For instance, the email validation process has three simple steps: you upload your list, the service cleans it, then you download your results. It's as simple as that.
The deliverability tools, too, are easy to use. Our solid infrastructure can support the large amounts of data we process, so that every customer gets the same high-quality service.
Also, we take quality control very seriously. This isn't just making sure that our accuracy is virtually impeccable. No email validation service is 100 percent, but it's a good goal to aim for.
What we believe is possible is to have data security that never waivers. Email lists are full of personal and sensitive corporate information.
What we believe is possible is to have data security that never waivers. Email lists are full of personal and sensitive corporate information. There should never be any question that the service you are using is treating the processing of this data with the care it deserves. At ZeroBounce, privacy and security are an obsession. As far as I am concerned, there's no such thing as going overboard when protecting data.
Aside from ensuring data accuracy, you also mention data decay as an equally pressing issue in telecommunications channels. What steps have you taken in the direction of addressing obsolete and risky data?
All of the ZeroBounce tools work together to not only restore obsolete and compromised data, but also prevent it from decaying.
Apart from bulk email validation, where customers can upload an existing email list for cleaning, ZeroBounce also provides an API that verifies email addresses in real time. Companies can add the API to any form that captures email contacts and check their validity instantly. This email verification method prevents risky email data from getting on a list in the first place.
The deliverability tools cover another dimension of data hygiene and pre-send email optimization.
The mail server tester allows you to analyse your configurations and ensure they're correct before you hit "Send". Misconfigurations can cause emails to go to spam.

The inbox placement tester lets you see if your email will land in the inbox with various providers around the world. If the tester tells you that it's in spam, you can work on your content and resolve other issues until you arrive in the inbox.

The blacklist monitoring tool runs daily checks against more than 200 blacklist providers. If your IP or domain are found on an email blacklist, we alert you, so you can take the appropriate steps to get delisted.
Our newest tool, Activity Data, offers in-depth insight into email lists and subscribers activity. It returns feedback on email accounts that have had activity for up to a year prior. This helps marketing and sales departments fine-tune segmentation and targeting, so they can boost overall engagement and return on investment (ROI).
In this post-COVID world, remote work seems to be the enduring new normal. What other trends do you think will also rely heavily on security infrastructure and email validation?
It's clear that email validation tools will be a bigger element in the discussions and strategies of all companies that use email.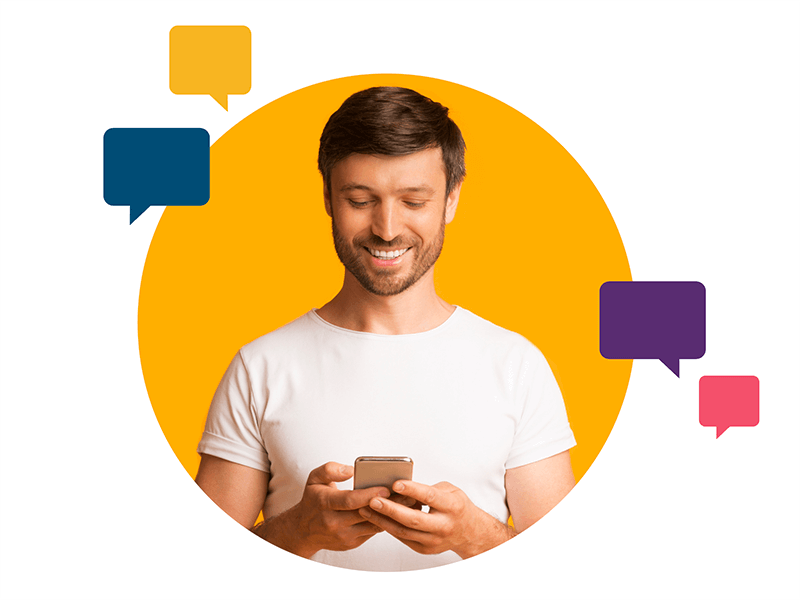 These days, just about everyone is using email promotions and newsletters. Email users around the world have surpassed the four billion mark, so email is the dominant communication channel.
Not only will businesses want to use email validation to protect their email databases, but more marketers will understand its role in increasing their ROI. Whenever email marketers chat, it won't be unusual for them to ask who they use for email verification.
What can we expect to see from ZeroBounce in the future?
Let me take a quick look back first. We launched as an email validation and list enhancement platform. Although we had plans to expand, not even we were able to predict the adoption our service would have and the number of tools we would release.
It's so rewarding to see that our hard work has paid off and that so many companies – some of them popular around the world – trust us with their email hygiene. Our goal is to exceed their expectations and continue to provide them with the most capable tools they need.
We always like to say that their success is ours. There's no greater satisfaction than hearing about the role we play in our customers' email performance.
Also, we listen to their feedback and use their suggestions. Apart from that, we're always trying to find ways to offer them technology they didn't even know they needed. The latest tool we launched, Activity Data, was a surprise for them and it's gaining incredible momentum!
So, we look forward to launching more useful features and tools and making the platform even better.
In all your years of expertise in various fields, what is the most valuable life lesson you took away?
In his book, Bob Dylan wrote, "Happiness isn't on the road to anything. Happiness is the road."
When I read that, it made me think of the many journeys I've made in business and technology innovation. Will I ever get there? Thankfully, I know that the real enjoyment is in knowing that this road goes on forever.
There's always something to learn and build. Even when others say that it is finished, it will only be a few moments before I start getting that itch. It's another idea.
As a life lesson, I've come to learn that dissatisfaction can be fulfilling. I appreciate what we've been able to do, but I fully comprehend that when it comes to tech, the work is never-ending.
Executive Profile
Liviu Tanase, CEO, is a serial entrepreneur and telecommunications executive with over 14 years of experience, Liviu excels in the creation, growth, and sale of novel technologies.
In addition to founding five companies, he has participated in three exits creating quadruple digit-returns.
As a holder of master's degrees in Entrepreneurship and Business Administration, Liviu prides himself in developing unique and results-oriented cultures with strong emphasis on breakthrough technologies that drive enterprise value.
He created ZeroBounce to set the benchmark in email validation and deliverability.
The views expressed in this article are those of the authors and do not necessarily reflect the views or policies of The World Financial Review.