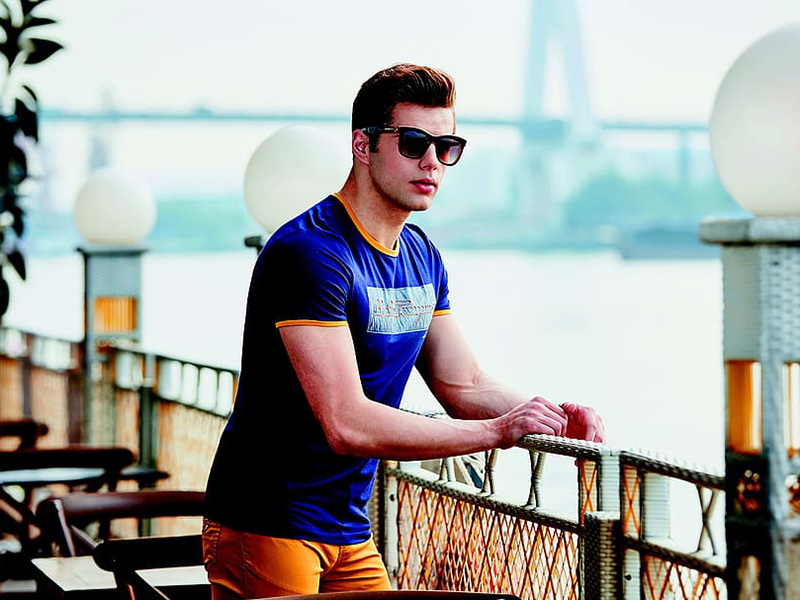 Instagram is without a doubt one of the most popular social media platforms with more than 1 billion active users. As the platform is image-based, many brands use Instagram to promote their business. With more than 24 million registered businesses, Instagram has become one of the greatest places for advertising and online marketing. 
Many brands nowadays use Instagram to showcase their products and services to relevant audiences. It's a marvelous way to develop a great relationship with the customers and a community as well as showcase the personality of your brand. For instance, brands like "Loom Footwear" showcase their extensive collection of water resistant and lightweight shoes, especially bowling shoes, skateboarding shoes, golf shoes, Zumba shoes & stylish sneakers in different sizes and designs on Instagram. In this way, they're able to reach out to an extensive audience, especially sports lovers that prefer buying waterproof loom sneakers for men & women online.

That being said, the fashion industry is one of the few popular industries on Instagram that has higher activity. As per a report, fashion brands represent more than 65% of the overall activity. Despite the size of the e-commerce business, they incorporate Instagram into their social media marketing strategy to stay apart from their competitors. 
In this article, we will discuss the top 5 tips for fashion brands to develop a strong Instagram marketing strategy. 
Allow Your Followers to Shop through Instagram Feed
Allowing your followers to shop through the Instagram feed will allow your audiences to shop directly from the application. As the algorithm of Instagram has changed, the concept of the platform has converted from a social media app to an online shopping application. This is great news for e-commerce merchants. 
When you set up your shop with Instagram, you can give your Instagram followers immediate access to pricing as well as other details of the product. In other words, they don't need to leave the application to purchase or gain information about the product. You can also include a call-to-action button in your bio section so that visitors can easily check out your website or new product launches. However, don't over-promote your products. Avoid bombarding your audiences with extra clickable links. Jonathon Spire has the guide to GoRead.io you can check out for more related info.
Collaborate with Instagram Influencers
Developing a loyal customer base and increasing your followers is undoubtedly a challenging task. But, with the help of Instagram influencer marketing, you can attract their followers and this method will generate excellent ROI. As per a report, more than 90% of users on Instagram trust influencer marketing than any other traditional or celebrity advertisements.  
However, many brands don't know why they need to collaborate with an Instagram influencer to grow their fashion brands. Instagram influencers not only help you to generate sales but also help you to reach your target audiences. As per Hopper HQ, 70% of people on Instagram said that they purchased products or services after they noticed the products are being used by their favorite Instagram influencer. Collaborating with an influencer is very effective nowadays. But, you need dot to make sure that you're partnering with the correct influencer for your business.  
Leverage Instagram Stories
Instagram stories have been introduced 2 years ago and this feature offers tons of attractive filters as well as various editing tools. Even though Instagram stories disappear after 24 hours, their effects are undoubtedly long-lasting. 
If you want to upload spare footage of your business, then Instagram stories should be the first preference. In this place, many famous or infamous brands share their exclusive photos or videos that haven't been seen by any audiences. From sharing behind-the-footage of a photo-shoot to a sneak peek of an upcoming fashion product, everything is shareable on Instagram stories. This feature is a great way to engage and build a relationship with your audiences as well as gather customer reviews. Apart from that, you can show your real side in Instagram stories. You can also boost your relationship with your audiences when you buy likes and comments on Instagram. 
Use Highlights
As we mentioned above, Instagram stories disappear after 24 hours. However, if you highlight the stories, they will remain in your Instagram profile until you decide to remove them. Apart from marketing your fashion brand, the highlights will keep your visitors informed about the product or some other important news about your business. Highlights are placed right below your bio section and people who visit your profile will be able to notice them easily.  
Use Perfect Hashtags
Social media platforms cannot be imagined without hashtags. If you want to achieve success in your Instagram fashion business, you need to search relevant hashtags for your business that will not only represent your brand but also helps you to stand apart from your competitors. For instance, #love is one of the most popular hashtags on Instagram with more than 1.2 billion posts. This simply means that if you use this hashtag, your content will be lost in the crowd. On the other hand, using unpopular hashtags won't increase the exposure of your posts. 
Hence, start researching the hashtags your competitors, idols, and followers are using. Additionally, find a hashtag pattern that will help you to create a list of your top and most effective hashtags. 
You can also use a branded hashtag for your content. But, make sure you convince your followers to use the branded hashtag. Only then the hashtags will start showing their effectiveness. 
Conclusion
These are the top 5 Instagram fashion tips you need to remember to promote your marketing strategy. Instagram is a competitive platform and it will take some time to establish your business. As a fashion brand, remember that you need to invest your time, money, and energy in Instagram's marketing strategy. Additionally, don't copy your competitors. Instead, be authentic and creative and show the audience your true nature. Also try to look for an Instagram likes app to grow rapidly.
*To increase the visibility of your fashion brand on Instagram, you can consider getting a growth service. TheSmallBusinessbBog is a great website for the review of different tools. They have reviewed Get Real Boost which you can read and consider.
The views expressed in this article are those of the authors and do not necessarily reflect the views or policies of The World Financial Review.