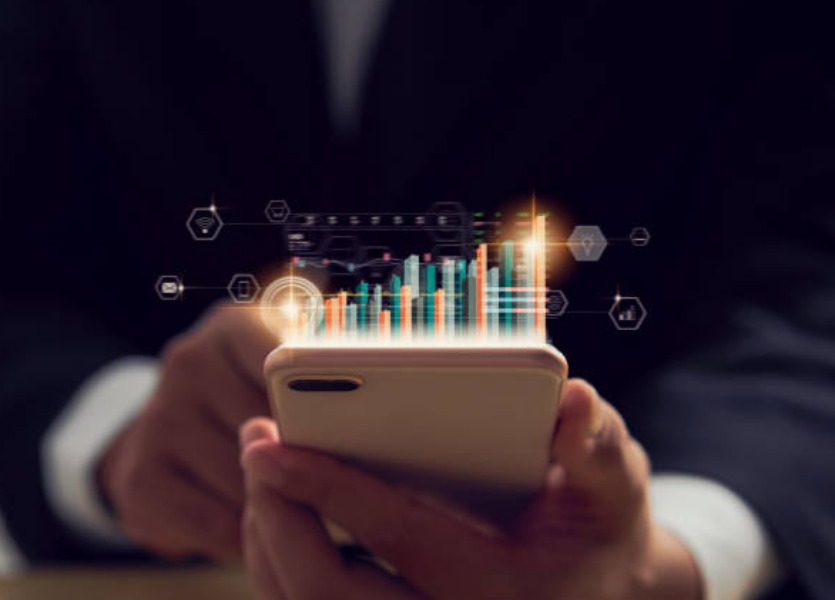 Getting involved in the digital trading industry is a big step for many people- hopefully, a step in the right direction. A top-quality online broker can help steer the ship and navigate the waters, so it helps to have all the info needed to make the right choice and pick the best one. 
They are not one-size-fits-all, and different platforms have different perks. Choosing one that matches the trader's profile, experience level, and requirements is a must. 
Reviews like this are here to help with this tricky decision, and today, Target Trading is in the spotlight. It is a reasonably well-known online broker with a growing reputation as one to watch, and this overview discusses why. It also explains who and what the platform is designed to support- and how well it fits the description and lives up to expectations. 
To Kick Things Off
Let's start the review by clarifying that Target Trading is a legitimate service with genuine investment opportunities and a highly secure platform. 
It is fully licensed- as are the professional brokers it works with. Security and privacy are up to scratch and accepted according to industry standards, and the trading practices are fully compliant. Target Trading is not a scam. 
What Is It For?
At its core, Target Trading is a FOREX trading platform, but it also offers general broker services that branch into several other markets. It supports cryptocurrency payments and trading- along with stocks, bonds, CFDs, commodities, and indices. 
One of the best things about Target Trading is the variety of investment possibilities offered and how well it adapts to support users are they explore each one. 
Trading FOREX with Target Trading
As mentioned, the FOREX portal is especially impressive. This is the Foreign Exchange Market, which works with international fiat currencies. It has almost 20 popular currency pairings- all with prepared data history and live value trackers that map trends and make it easier for people to figure out what's going on and what direction their speculations should go in. 
Fast and easy transaction handling is another great FOREX feature, as it ensures the most efficient, convenient practices that save time and make the user feel more in control. Everything comes with tutorials and demonstrations in case people are not quite sure how things work. 
The Crypto Side of Things
Trading cryptocurrency is quite similar to trading FOREX, and most tools and techniques cross over between the two markets. Target Trading is also a great choice for crypto investors or anyone who wants to diversify and branch out into working with this modern financial giant. 
Similar live data monitors follow almost a dozen of the leading crypto coins and their fluctuating values. Users can trade cryptos against one another or stick to one and buy and sell as the value changes. Again, demonstrations help explain in more detail how to work things. 
Target Trading supports its crypto fans by working compatibly with leading coin exchanges and e-wallet providers, so it is easier for them to securely acquire and store their digital currencies.
Who Is It For?
It is tough to pinpoint an exact target market or ideal user profile for Target Trading because of how genuinely versatile it is. Beginners certainly have all the support they need through the various training and support channels- but also a sophisticated, professional-grade trading tool capable of keeping up with advanced investors. 
The best type of person to work with Target Trading is someone who plans to make a real go of turning their online hobby into something more serious. Target Trading has the tools, the training, and the reliability to help people get there- as long as they bring dedication and determination. 
Other Things to Know 
Payments can be made using bank cards, digital wallets, or wire transfers. Deposits are free, but withdrawals have a small charge.

The mobile platform is currently in the development stages.

There are several subscription options- including a free package with limited access.

New accounts have a minimum deposit of $250

Customer service agents work 24/7 through email.
The Last Word
Target Trading is a highly beneficial platform for anyone passionate about trading- especially in the major international currency markets. Visit the website to learn more about costs and inclusions and get ready for the next chapter of an exciting trading adventure.  
Disclaimer: This is a sponsored marketing content.
Disclaimer: This article contains sponsored marketing content. It is intended for promotional purposes and should not be considered as an endorsement or recommendation by our website. Readers are encouraged to conduct their own research and exercise their own judgment before making any decisions based on the information provided in this article.


The views expressed in this article are those of the authors and do not necessarily reflect the views or policies of The World Financial Review.