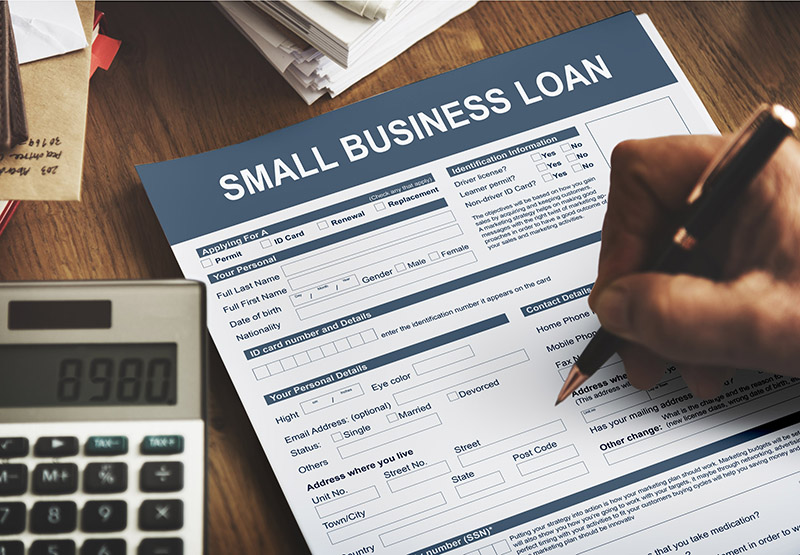 You have opened your new business. Hopes are high. You are in high spirits. By the way, you are among the bravest minds around the globe. Starting a business is only a dream for millions of people. Now the honeymoon is over. You need to run it successfully. Running a business requires enough funds. Without funds, your business will remain at the bare minimum. Is this that what you are looking for? Probably, no. Well then, think about seeking a business loan. With a business loan, you have access to funds that can help your business, operate, grow, and thrive. The following are the steps of securing a good small business loan.
Know Your Options
It's important to understand different loan options out there. Depending on your explicit business needs, you have several options on the market. Factors that influence the loan you can take include your needs, loan terms, and loan repayment periods.
JD Capital Finance advances loans to small businesses. If you use the loan as intended, the loan may be forgiven. These loans come with the following elements:
25 percent loess
You must show and elaborate that your business suffered more than a 25 percent reduction of the annual receipts. The reduction should be from the first quarter of 2019 and a similar quarter in 2020.
Operation
Your business was in operation before 15th February 2020.
Number of Employees
Your business had hired at most 300 permanent employees.
Previous PPP Loans
If you had previously taken a PPP loan, you must demonstrate how you used it. Also, you must have fully utilized the loan. In particular, you must account for every loan.
Exceptions
There are certain businesses that are ineligible for PPP loans. These businesses include publicly traded companies, political advocacy organizations, and think tanks.
Uses
A PPP loan can be used in a number of applications. Common applications include:
Meeting payroll costs

Paying rent

Catering for utility payments

Operations expenses and purchasing protective equipment

Property damage related costs
Other Loans
You can also apply for the following loans for your business:
SBA disaster accounts receivable, and working capital loans. 

SBA small business and equipment loans

Small business term-based loans
Research
The next step involves researching lenders. Leverage the internet to conduct your research. Google will give you several options when it comes to lenders for small business loans. Depending on the loan you want, you won't miss a credit facility that suits your needs. Basically, there are several types of lenders. Here are a few types of loan lenders:
Direct Online Lenders
There are certain lenders who offer loans to small businesses online. You don't have to physically travel to their physical offices to access these loans. The process is easy and straightforward. There are several reputable online that can offer you these credit facilities. From PayPal to Fundora, there are several loan lenders online. So, conduct your research well.
Commercial Banks
Large commercial banks are a good source of small business loans. Thus, you can get your loan from banks like Wells Fargo, Citibank, and JP Morgan. These institutions have strict and rigorous criteria. That's why the process may be slower.
Local Community Banks
These banks have huge interests in small businesses. Their desire is to see these businesses thrive. Thus, they have different credit facilities. Before taking your loan from these institutions, conduct your research first.
Peer-To-Peer Sites
The lending market houses several sites acting as middlemen when it comes to lending. They will connect you with lenders. Small business owners can use these sites to access loans. These sites save time and effort—making it easy and fast to access a small business loan.
SBA
Another option you can pursue when looking for a business loan is SBA guarantee-backed banks. Here, your loan must be backed by SBA. This means that you will get loans with more attractive terms.
Work on Your Credit Profile
Most lenders will look at your credit score. Thus, before applying for a loan, check your credit score. Check the credit score of other business co-owners. The lender will look for the following information when assessing your credit profile:
Credit score

Outstanding loans

Cash flow

Business assets

Financial statements
Organize Your Financial Statements
Organize your financial statements before applying for a loan. Organize your company's records. Also, things like accounting records and other financial information are important when applying for a loan. Come with the correct balance sheet, cash flow statement, equity ratio, gross margin, and account receivables. Get audited and certified financial statements
Detailed Information
Loan application is all about clarity. That's why you should equip yourself with detailed information before applying for your loan. Be organized. Preparations, when applying for any loan, are important. Come with business name, federal tax ID, the legal structure of your business, and the business's executives. Also, come with financial statements, projected financial statements, insurance information, amount requested, collateral. Business plan, etc.
How Much You Need. How Will You Use the Loan?
The next step involves specifying the amount you require. Also, you should explain how you will use the loan. Come up with an elaborate plan specifying how the loan will be used.
Come with Security or Guarantee
You will be asked for a guarantee. Thus, determine the security and guarantee to be used when applying for a loan.
Other Tips
The following are additional tips and tricks you can use when applying for a small business loan:
Read the loan terms. Analyze all the terms in the contract

Learn about the loaning process. This will help you understand your options and how the process works.

Ask questions

Consult your lawyer if you are unsure of any details.

Get a copy of the contract
The Bottom-Line
Don't let the lack of funds cripple your business. Don't wallow on the stands and watch your business sink. Get a business loan and inject more life into your business. Leverage the above steps and secure the right business loan today!
The views expressed in this article are those of the authors and do not necessarily reflect the views or policies of The World Financial Review.