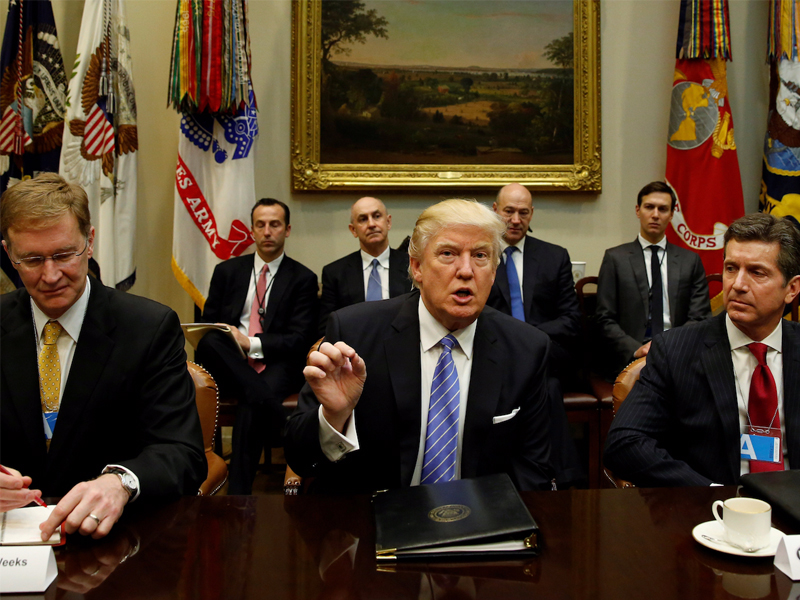 Recently, President Trump signed his "Buy American, Hire American" executive order. Ironically, while the stated goal is to put "America First", the White House may actually subsidise old industries and undermine innovation.
Recently, President Trump travelled to Wisconsin to sign the "Buy American, Hire American" executive order, which seeks to crack down on fraud and abuse of the skilled worker (H-1B) visa program.
Then, he travelled to Kenosha, Wisconsin, to sign the second part of the order, which calls for US government agencies to give preference to domestically produced products and for a 220-day study of US trade agreements that grant foreign companies the right to be treated as domestic companies.
The ceremony took place at the headquarters of Snap-on, a tool company. With applause from its employees, Trump said that his executive order would "minimise the use of waivers and maximise made-in-America content in all federal projects. In particular, the administration would crack down on "companies that used dumped steel to take work away from workers like you".
But the order was also about domestic politics and the White House's internal strife. And questions linger about its economic implications.
The Politics of "Buy American, Hire American"
When Trump arrived in the White House, some 45 percent of Americans approved the way he was handling his job as president, and another 45 percent disapproved. Today, almost 55 percent disapprove his performance, according to Gallup.
Moreover, some polls in the swing states, such as Wisconsin, indicated his approval ratings were under water. Clearly, it was high time for Trump to be seen as delivering his campaign pledges to American people.
There is also an internal White House angle to the story. Kenosha is a swing county that just happens to be the hometown of Trump's chief of staff Reince Priebus, former chair of the Republican National Committee (RNC). Through the spring, the Trump loyalists have been dismayed by Priebus's influence and alleged that his loyalties are to the RNC, and not to the president.
Trump could have picked many locations to showcase his executive order. Yet, the fact that he signed it in Kenosha, Wisconsin, suggests that he needs the RNC and a unified Republican Party to eventually undermine the ObamaCare (Patient Protection and Affordable Care Act), to launch the impending "massive tax cuts" and several other stated reforms.
About the Author
Dan Steinbock is the Founder of Difference Group and has served as Research Director of International Business at the India China and America Institute (US) and a Visiting Fellow at the Shanghai Institutes for International Studies (China) and the EU Centre (Singapore). For more, see http://www.differencegroup.net
The views expressed in this article are those of the authors and do not necessarily reflect the views or policies of The World Financial Review.