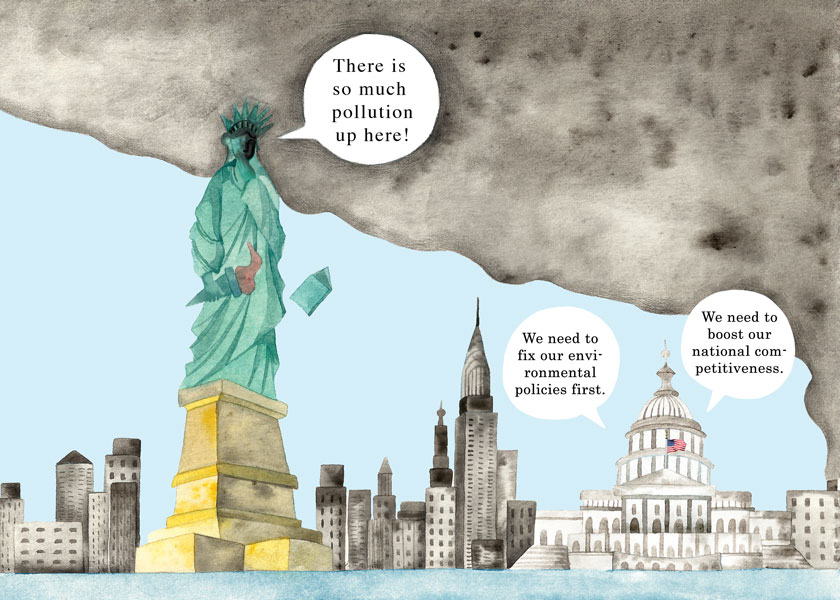 By Daniel C. Esty & Steve Charnovitz
Energy policy needs to be part of a multi-prong, market-oriented competitiveness strategy. Proper price signals could internalize of the costs of greenhouse gas emissions, drive innovation, and create the foundation for an expanded clean energy marketplace.
Although the recent G8 Camp David Declaration highlights the importance of better policies on energy and climate change, the fact remains that the United States and other major economies continue to miss opportunities to reshape those policies in ways that would promote national competitiveness while simultaneously enhancing environmental sustainability. The biggest shortcoming in U.S. policy is the continued inability to signal to other governments and the private sector that, in the future, carbon energy will have to pay for its environmental and social costs. The drift and uncertainty in federal law robs U.S. companies of the clear policy roadmap that they need to make significant new investments in energy efficient and climate-friendly technologies. We hope that after the 2012 elections, the President and Congress will take steps to establish a long-term energy strategy that provides incentives to drive innovation and enhance economic growth while boosting U.S. competitiveness, advancing needed job creation, and achieving energy security.
A successful energy policy needs to be part of an overall competitiveness strategy. Such a strategy would involve all of the key components of competitiveness including public infrastructure, education, training, critical technology, manufacturing, saving and investment, trade, immigration, and corporate governance.1 Unfortunately, however, for over a decade, federal policies in these key areas have been, at best, suboptimal, and, more typically, chaotic or counterproductive. As a result, the U.S. economy vastly underperforms its potential.
The views expressed in this article are those of the authors and do not necessarily reflect the views or policies of The World Financial Review.