Continuing from 2020, the most significant factor that affected the retail trends in 2021 is the global COVID-19 threat. Unfortunately, it looks as though the pandemic will continue to shape trends in 2022 as well. However, not every retail trend we have today is here because of COVID. It might have accelerated the appearance of many trends, but it is not the only culprit—many of the trends we have today have been moving in this direction for a long time. If you want to look at the current trends and those that will be relevant next year and into the future, continue reading this post. 
Stores are closing
The trend of store closures is nothing new—it has been happening for a few years now. Once online shopping began to take hold, store closures have become inevitable, but the pandemic definitely accelerated the movement, especially with lockdowns and stores being forced to shut down during police hours and such. Even when we return to normal in 2022 or somewhere in the future, this trend won't be reversed. The closure rate might slow down, but there are still many more of them to come. 
Since many customers love the store experience and prefer to interact with products before they decide to invest their money, not all stores will close, of course. Stores that manage to push through will have to go through many changes in 2022 to keep customers distanced and safe. These changes can be simple (adding protective screens at checkouts or marking lines for queues) but also more complicated (changing the in-store layout, adding separate entrances and exits to divide traffic, etc.) Once COVID disappears, some of these redesigns will definitely be reversed, but many will stay in place for the foreseeable future. 
Online shopping is flourishing
Since the brick-and-mortar stores are closing globally, the obvious result is the increase in sales made by their rivals—online shops. According to studies, 60% of adults say that they only shopped in physical stores before COVID. Right now, the number of people who only do in-person shopping is as low as 37%. Additionally, over 40% of survey takers expect to continue shopping in online stores after the pandemic is over. And with practical payment terms thanks to Trade Finance lines of credit, online businesses have many benefits. Upfront or short payment terms don't have to hold businesses back anymore, since the Trade Finance line of credit pays your suppliers immediately, while users get to pay the money back in portions and over time.
Speedy delivery
Right now, there's a big conflict between what consumers expect from businesses and what COVID allows. Since buyers do a lot more online shopping, the delivery systems have been clogged, yet consumers still expect their packages to arrive as soon as possible. As a matter of fact, they expect much quicker deliveries than before, and big online players like Amazon, have invested a lot of funds into expanding their delivery fleets. In 2022, experts expect that free shipping might become a deal-breaker for shoppers. When we look at the numbers, we can see that 90% of buyers report that they would shop more if the delivery was free, and over 20% of them say that they are willing to spend more to qualify for free delivery.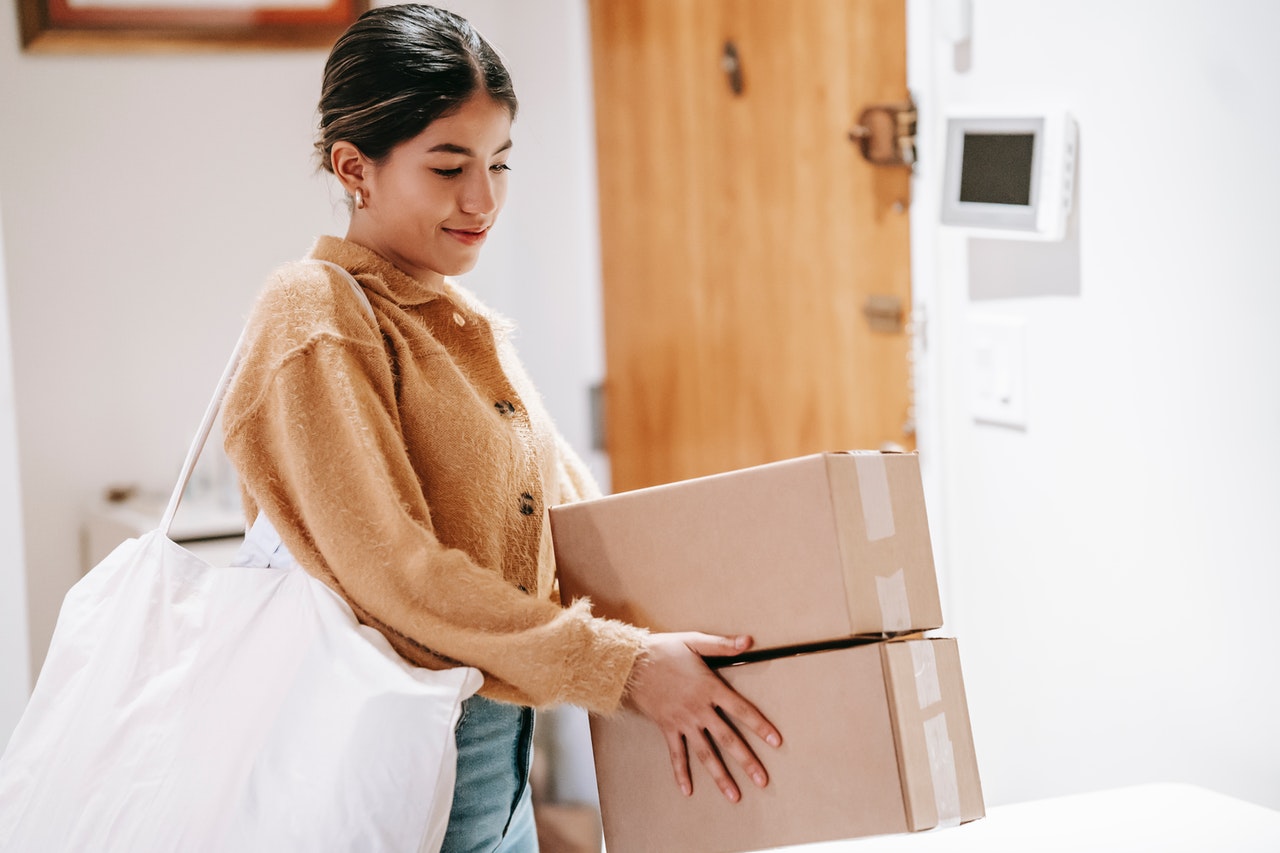 Deep retail
It's well-known that marketers mine data from smartphones and study out buying habits, but this trend will become more and more prominent in the future thanks to AI. According to research, artificial intelligence can save retailers hundreds of billions every year by providing a more efficient supply chain. AI in retail will be used for many things like natural language processing, AR and VR, computer vision, sensor tech and robots. AI also contributes to the development of the Customer to Manufacturer business model that allows companies to personalize products for every customer. 
Rise of private labels
Private label sales are rising constantly and today, they sell three times as much as branded products. This trend is especially apparent in Europe where 40% of grocery items sold come from private labels. The US and Australia have some catching up to do, but they are on the right track. The biggest reason behind this trend is that retailers are choosing in-house sales because they can earn almost %25 more (they get 1.3% gross profit from grocery stores, so you do the math). 
With new opportunities to embrace, retailers can emerge from this crisis stronger than ever. Adaptation is certainly needed to meet the 2022 standards, but it's certainly possible to survive in the changing retail world. 
The views expressed in this article are those of the authors and do not necessarily reflect the views or policies of The World Financial Review.