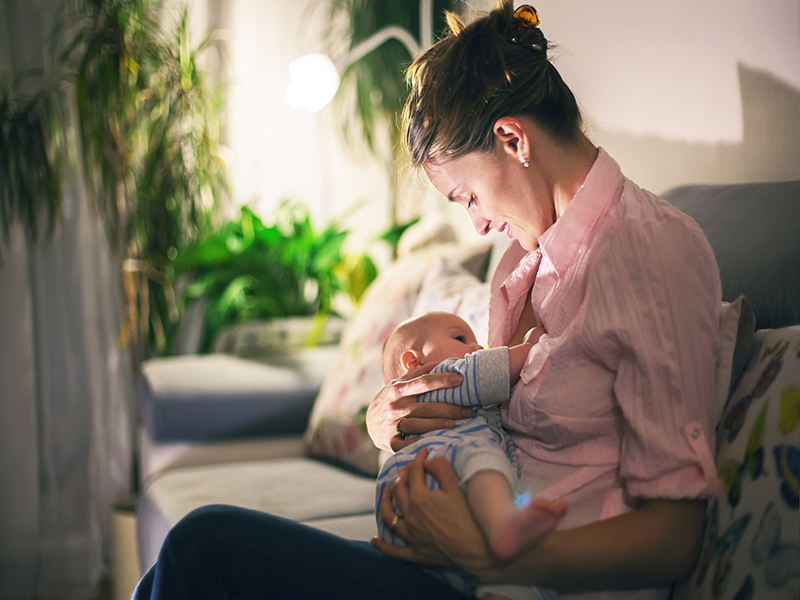 This paper argues that most of the benefits of breastfeeding enhance the financial well-being of a child bearing family which is an asset appearing on its balance sheet. It then recommends that gender roles such as breastfeeding and child care need not to be valued in monetary terms only.
There are three types of finance; public finance for government and its institutions, corporate finance for businesses, and personal finance for groups and individuals. As the concern of this paper is personal finance, it is pertinent to define it and mention its scope.
Personal finance refers to the financial decisions which an individual or a group of individuals such as a family must make to plan for a prosperous future. The decisions border on sourcing, investing, spending money as well as budgeting. These constitute the scope of personal finance. Sourcing money for personal use may involve savings from wages and salaries, taking loans, obtaining financial assistance from relatives, friends, charities, etc. The sourced funds can be invested in several ways such as personal development through pursuit of education, enhancement of a healthy living among family members, venturing into farming, horticulture, etc. Spending money would involve expenditure on food, shelter, and on means of transport and entertainment facilities for one's family, among others. Personal budget entails forecast about the income that would be received by an individual or a family and the expenditures to be made in a specified period, which can be a week, a month or a year.
Family finance, which could be another name for personal finance, covers all income, expenses, and financial accounts related to the maintenance and upkeep of an entire family household. Its scope covers sources of income to the family which includes wages, investments, savings accounts, trusts, etc, while the expenses include mortgage or lease payments, car payments, utility bills, clothing, education, taxes, grocery bills, retirement plan contributions and other sundry purchases.1
About the Author
Sa'idu Sulaiman is a Chief Lecturer of Economics at the Sa'adatu Rimi College of Education, Kano, Nigeria. He is also an author of books such as 12 Facts about Protectionism and the Global Economy, 9 Requirements for Quality Research and Academic Papers, Unforgettable Experiences in Abuja, Manchester and London, and two recent novels, The Desperate Migrant and What Matters Most.
References
1."Family Finance", retrieved on August 27, 2017 from http://www.investorwords.com/19074/family_finances.html
2.Refer to "What is Finance? Meaning, Definition and Features of Finance", retrieved on August 27, 2017 from http://www.technofunc.com/index.php/domain-knowledge/finance-domain/item/what-is-finance-meaning-definition-features-of-finance
3.WHO (2017). Exclusive Breastfeeding, retrieved on August 27, 2017 from http://www.who.int/nutrition/topics/exclusive_breastfeeding/en/
4."Benefits of breastfeeding" (reviewed on 28/02/2017) retrieved on August 27, 2017 from http://www.nhs.uk/Conditions/pregnancy-and-baby/Pages/benefits-breastfeeding.aspx 
5.For details, refer to the UNICEF's brochure entitled Breastfeeding: Foundation For a Healthy Future. Retrieved on August 28, 2017 from https://www.unicef.org › pub_brochure_en     
6.Motee A, Jeewon R. "Importance of Exclusive Breastfeeding and Complementary Feeding among Infants". Curr Res Nutr Food Sci 2014;2(2). Available from  http://www.foodandnutritionjournal.org/?p=814 doi : http://dx.doi.org/10.12944/CRNFSJ.2.2.02
7.ibid.
8.See  the article "Breastfeeding vs. Formula Feeding" reviewed in February 2015 by Elana Pearl Ben-Joseph, MD. The Nemours Foundation. Retrieved on August 28, 2017 from http://m.kidshealth.org/en/parents/breast-bottle-feeding.html?WT.ac=
9. See Bleakly, Hoyt (2010).  "Health, Human Capital and Development" Annual Review of Economics, 2010;283-310.  Doi: 10.1146/annurev.economics.102308.124436. Retrieved on August 30, 2017 from  https://www.ncbi.nlm.nih.gov/pmc/articles/PMC3800109/
10.David Ricardo, a renowned British economist, argues that there would be gains from trade if each nation specializes in the production of the commodity in which it has a comparative cost advantage in producing and then buys the other commodity from the other nation. 
11.For details refer to Cronin, Helena (2006). "Darwinian Insights into Sex and Gender", Microsoft Encarta 2006. Microsoft Corporation.
The views expressed in this article are those of the authors and do not necessarily reflect the views or policies of The World Financial Review.