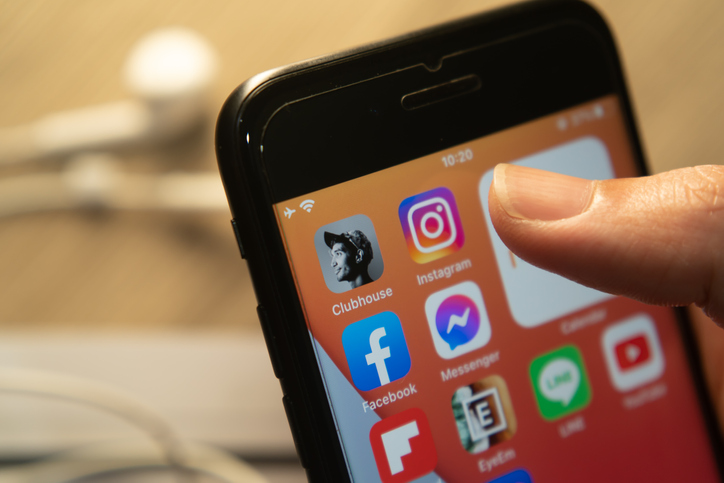 The social network's revenues are skyrocketing and are forecast to surpass those of other leading mobile platforms. So why do companies spend most of their ad budgets on Instagram?
Today, this social network has 400 million users, and more than half of them use the application on a daily basis. It is the number of active users that is one of the key reasons for increasing advertising budgets. It's profitable for brands to buy Instagram followers and ads because it allows them to expand their audience and generate more revenue in the future.
Unlike other social networks, Instagram is a completely photo and video-oriented network, so users can post exclusively photos and short videos, adding descriptions and tags to them, by which the published material can be found by users from anywhere in the world.
Smartphone availability
In recent years, social interaction has changed significantly. If not long ago people talked offline most of the time and used their phones solely to make an appointment, today smiles are exchanged much less often than emojis.
Smartphones are no longer just a must for work or a luxury item, they are a way of life for generations born in the era of technology. 46% of smartphone owners claim that they could not live without their device, and today Instagram has become an integral part of it.
The more smartphones are sold, the more users appear on the instworld. Therefore, in order to reach their audience, marketers and advertisers must adapt to the new conditions that time dictates. Hence, it should come as no surprise that many businesses buy real Instagram followers to promote their brand.
Ad Blocking 
There is one significant obstacle that stands in the way of promotion specialists. This is ad blocking. Users are tired of constantly seeing pop-up ads and are taking action against it.
According to expert estimates, Adobe alone lost $ 21.8 billion in revenue in one year due to ad blocking. Marketers and advertisers cannot afford to lose that much money, so they are turning to other digital platforms like Instagram to get their messages across to users in a new format.
The Key to Effective Instagram Ads
If you want to get results, and not just spend money on advertising, then you must adhere to the fundamental principles of this social platform. Your ads should not only be as engaging as possible, but also not overly promotional to blend in with the user-generated content that consumers are used to seeing in their newsfeed. High quality images will increase both brand awareness and your company's earnings.
Minimum text
Facebook has a fairly long-standing 20 percent rule about copy in ad images. Ads in which the text on the accompanying photo is more than 20% of the image itself are regularly rejected.
Even though Instagram does not create such a rigid framework, this rule is a good helper for advertisers who want to maximize the effectiveness of their ads. It is the images, not the text, that should be the focus of your advertising materials. So get creative with the process.
Display your products or services
Any product can be presented in an interesting and creative way, therefore, it is not the field of activity that is important, but the ability to find options to present your products in a stylish, new way.
In the best possible way, this rule is confirmed by numerous annoying photos with food on Instagram, which has been a reason for jokes for a long time. At the same time, even banal breakfasts and dinners can be presented beautifully, and even in such a way as to gather an audience of thousands of fans who are ready to look at pictures of ordinary food every day.
Create reasons for advertising
There are many options to make strangers want to advertise you. You can hold a promotion, the conditions of which involve posting photos with your company's products and the necessary hashtags on Instagram, install something unusual in your establishment that people will want to take a photo with and add a photo to Instagram.
Instagram will play an important role in the digital advertising market for many years to come. Companies that have used ads on this social platform have already experienced increased visibility and increased revenue. If Instagram isn't part of your 2022 marketing plans, then reconsider. Now is the time for brands and advertisers to actively use this tool.
The views expressed in this article are those of the authors and do not necessarily reflect the views or policies of The World Financial Review.