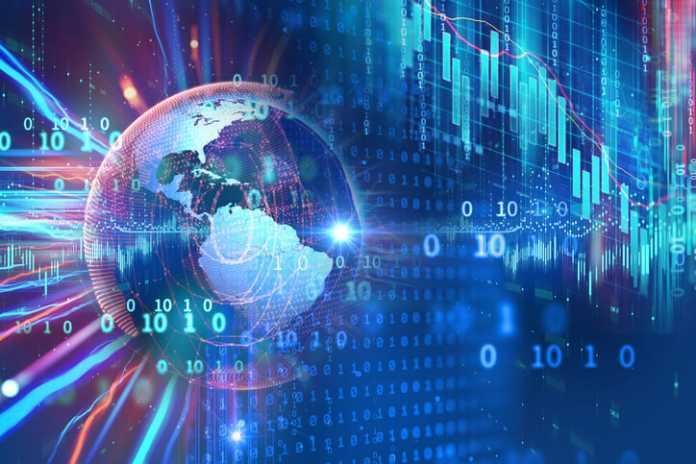 From the Capitol Beltway to Across the Globe
The fifth annual DC Fintech Week begins on October 18th, 2021. After two summers of civil rights protest, economic unrest, and uncertainty for our economic and at times democratic futures, the conference feels more prescient than ever. Last year's Fintech Week was the first to be held entirely remotely and the response was palpable. With an international reach and thousands across the world tuning in, the conference typically built for experts within the fields of fintech and financial regulation was attended by students and self-taught investors as well. The reception of last year's event wasn't lost on the Institute for Financial Markets which said, "Following a phenomenal turnout last year and a truly global reach DC Fintech Week 2021 will again be primarily held virtually. This enables our unique international fintech policy event to connect with tens of thousands of fintech leaders beyond the beltway on a global scale."  Although initially the conference was held remotely due to distancing regulations brought on by the COVID-19 pandemic, with any luck the influx of attendees will ensure that DC Fintech Week stays remote for years to come. To further emphasize their commitment to disseminating information on a global scale, the center announced "Attendance is provided free of charge. Our aim is to elevate the public's understanding, and discourse, by democratizing the ideas and thoughts driving industry and policymakers." None of this is a surprise coming from a conference founded by Dr. Chris Brummer, whose commitment to equal access information and equality of opportunity has formed the bedrock of his career. The themes for the conference this year have been listed as "Innovation, Inclusion, and Integrity," which are also three terms that could easily sum up Dr. Brummer's entire career.
Fintech Week: Financial Equalizer
Fintech week reflects Professor Brummer's many considerable policy interests.  Considerable emphasis has often lay on shortcomings in policy across a number of dimensions. One focal point has been diversity.  Dr. Brummer knows all too well the deficits in representation within academia, leadership, and financial regulation itself. His study for Brookings, "What do the data reveal about (the absence of Black) financial regulators?" has highlighted that representation has always been a problem with the supervision of financial institutions, and charts deficits present since the New Deal.
Innovation, another theme of this year's Fintech Week, is also Dr. Brummer's specialty. He is a professor and faculty director of Georgetown's Institute of International Economic Law and has dedicated his career to keeping up with new frontiers in fintech and financial regulation.  He hosts the podcast Fintech Beat in which he interviews experts and insiders in financial technology to explore "the intersection of policy, finance, and tech" for the benefit of potential investors and enthusiasts alike. He has had the distinction of serving on President Joe Biden's transition team and was just added to Fannie Mae's board of directors in February of 2021.
The final conference them of Integrity reflects the forum's longstanding engagement with financial stability and soundness. With the rise of the digital economy, new threats have emerged, from ransomware to illicit finance.  Fintech Week has long addressed them since its founding five years ago, and regularly hosts discussions from law enforcement and the Treasury Department.
Banks for the People
DC Fintech Week 2021 will follow what was in some ways its kick off event—Georgetown's  first ever CDFI Technology Summit held in June. Part of the long work of closing the racial wealth gap involves solving problems relating to how easily and effectively people in ethnic minorities can access financial institutions; having a loan accepted or denied can mean the difference between being able to start a small business or not. CDFI's or Community Development Financial Institutions along with MDI's or Minority Depository Institutions are built around solving these problems. Just like green energy initiatives or mixed income housing developments, CDFI's and MDI's are institutions that can be aided through well-designed policy that incentivizes their practice. By virtue of whom the institutions serve and what they can offer long-term, they justify themselves. As Dr. Brummer puts it in his announcement of the summit, "The gatherings will be central to conversations on racial empowerment and racial equity—and informing the capital's conversation on financial technology more generally."
The Central Bank's Bank
As for the upcoming week's theme of innovation, look no further than this year's partner for the conference, the Bank for International Settlements (BIS). International banking has always been synonymous in the cultural mainstream with illegality; offshore dealings, tax-free bank accounts, and now cryptocurrencies have created a narrative of criminal mystique. The BIS, however, is the focal point for countering such trends, and as an international organization seeks to reward institutions whose goals involve global financial stability. The world has changed dramatically since the BIS was established in 1930, but its core tenants have proved more necessary for economic integrity than ever. By fostering communication between central banks around the world, organizations like BIS, just like Fintech Week itself, can inform better policymaking, information sharing and decisionmaking as authorities around the world grapple with a new digital economy.
A Year of Big Changes
A good turnout—and attention is always a safe bet with the conference. With each passing year fintech, which used to be the domain of hedge fund managers through labor saving applications, is quickly becoming a quintessential part of day-to-day life. Between the Gamestop boom and the subsequent rise of a meme-stock movement and many other events that toe the lines of economics and policy, there's plenty to talk about in terms of innovation in 2021. Although no official itinerary is available just yet, it can be assured that meme stocks, gameification, and NFTs will be hot-botton topics this Fintech Week.
Despite almost two years of pandemic-powered economic downturn, the world of fintech is looking brighter all the time. While blockchain based technology has caused no small share of headaches for those who've made a career out of financial regulation, there's no doubt that it among other new trends is poised to transform many parts of the financial ecosystem. And the Fintech Week conference offers everyday people the opportunity to get an advanced course in the field in just a week. All this and more are reasons to tune in when the 5th annual Fintech Week begins on October 18th, 2021.
To learn more about Dr. Chris Brummer's research, click here. Listen to The Fintech Beat on Apple Podcasts or Spotify.
The views expressed in this article are those of the authors and do not necessarily reflect the views or policies of The World Financial Review.