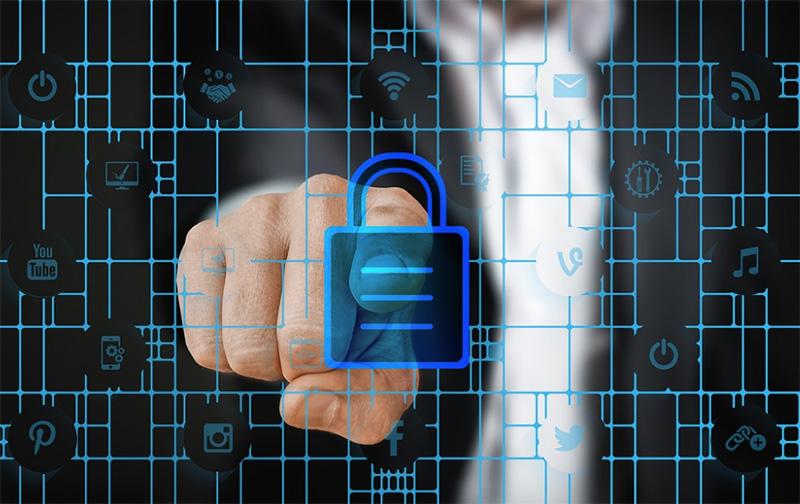 The PDF file is so commonly used today that it can be easy to overlook just how much the invention revolutionized documents and file sharing.
The PDF file format was developed by Adobe in 1992 in order to present documents that include things like text and images in the same way regardless of the application software, hardware, or operating system being used to open and view the PDF file. You can also convert word to pdf.
Today, PDF files can be customized in many ways. That includes customizing them to ensure they are protected. If you use PDF files that contain sensitive information, it is imperative those documents cannot be accessed or copied by unauthorized users.
So, check out the following ways of making your PDF files secure.
Use Passwords and Permissions
PDFs are often preferred by individuals, businesses, and organizations because the files cannot generally be edited.
That means it is easy to share the documents because they can be opened by anyone but cannot be edited by anyone. However, while the non-editable nature of PDFs goes some way to protecting them, there will be occasions when users need to edit PDF files
Thankfully, making a PDF editable is easy when you use a platform like PDFSimpli. Using simple tools, you can edit your PDF file online quickly for free. 
Whether you want your PDF files to be editable or not, there will be times when you want to ensure the documents are secure. Protecting PDF files with passwords is one of the easiest ways of ensuring your files are not copied, changed, or printed by unauthorized users.
When you encrypt a PDF file with a password and apply permissions, you limit who can access that file. You have various options as to the level of restriction you place on an encrypted PDF file.
The exact permissions and restrictions you add to a particular PDF will depend on what you want the users to do with it. So, you could require a user to enter a password to access the file or restrict the user's ability to copy or print the document.
You also have the option to designate some elements of the PDF file as protected and others as unprotected, depending on your needs. You can control security measures like passwords and permissions through the Document Properties option when you first create a PDF file. 
Use Certificate Protection
Password protection is ideal for internal documents, but if your PDF files contain sensitive information and you intend to share those files with users outside of your organization, you will want to take additional security precautions.
After all, passwords can potentially be stolen. So, use certificate security to protect your PDF files. The method involves using public-key encryption, which guarantees the document is by the original creator and only specific recipients can access the document. You can get third-party security certificates from trusted sources like Verisign or create your own certificate.
How to Secure Your PDF File with Acrobat DC
With Acrobat DC, it is easy to add the above security measures to your PDF files. First, open your PDF file with Acrobat and go to "Tools" and then "Protect." Next, choose whether you want to restrict editing with a password or encrypt the document with a certificate or password. Once you have chosen your desired method, click "OK" and then "Save."
In addition to preventing unauthorized users from accessing your PDF files by encrypting them with passwords or certificates, Acrobat DC enables you to restrict editing of a PDF in Office applications like Word, PowerPoint, and Excel. There are also various customizations you can implement to the PDF's security. For instance, you can create customized security policies to help everyone apply passwords and permissions the same way every time.
The views expressed in this article are those of the authors and do not necessarily reflect the views or policies of The World Financial Review.