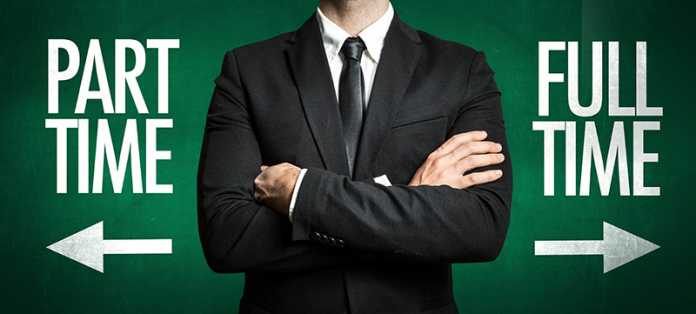 When it comes to managing employees, some supervisors may prefer to handle regular and temporary team members differently. This may be because of different expectations and motivations for each group. However, boosting employee morale is just as important for permanent workers as for casual employees.
When employee morale is low in an organization, productivity and output can suffer, and managing the team may seem a bit more difficult than usual. Also, temporary employees may become more affected when the team suffers from a lack of motivation because they may feel worried about their standing in the company. 
Why Is There A Low Morale?
There can be many reasons why a workplace may suffer from low morale. For instance, it may be due to work-related issues such as heightened business demands or sudden changes in the organization. On the other hand, employees may also face personal struggles, which may make it harder for them to stay motivated and engaged at work.
As this problem may come up unexpectedly in any situation, the managers need to take note of telltale signs that employees are losing their motivation to perform at work. Some of the common signs would be having a pessimistic attitude, lack of cooperation, poor work performance and output quality, and even rampant gossiping among the members.
Increasing Morale
Managers need to be aware of these problems in the workplace to ensure that productivity and engagement are retained not only for the company but for the employees as well. If you'd like to know more about how you can take care of your temporary employees by boosting their morale at work, here are some points you can consider: 
1. Ask For Input
One way to get casual workers involved is by asking them for their input about a project or any other tasks relevant to the organization. To do this, you can check their background and see if you can consult them about tasks related to it. This way, they'll feel that they're being included in decision-making and that the management gives value to their opinion or expertise in certain areas.
Another way you can ask for their input is by asking your temporary workers if they have any feedback about their scope of work, benefits such as employers liability insurance, and other factors about their employment. This way, you can demonstrate that your organization is invested in providing safe and comfortable working conditions for everyone. 
2. Give Feedback
Most employees look forward to receiving feedback on their work since it'll help them find ways to improve as professionals. This is especially true for people who take up casual employment to add relevant experience towards the career that they want or to use them as stepping stones towards a full-time role. Giving them feedback would make them feel that the organization takes notice of their efforts and are willing to help them improve their knowledge and skills.  
3. Recognize And Reward Achievements 
Recognizing someone's achievements in the workplace could be as simple as sending an email blast to the rest of the team, highlighting the person's outstanding performance. Employee recognition is an effective way to let all the temporary workers know that you value their hard work and efforts no different from the other workers. This can make someone's day at work and boost motivation and productivity for the rest.  
When it comes to rewards, it's also essential to make sure that casual employees can enjoy the same perks as regular employees. The rewards may come as small tokens of appreciation which don't necessarily have to cost too much. For instance, if your company has promotional products and freebies, you can give them out as rewards for your top performers.  
4. Get The Team And Management Involved 
Boosting employee engagement could require effort and active participation from you and the rest of the team. While you're focused on motivating your team members, it may be helpful to get other managers involved as well. To do this, you can ask senior team members to learn the names of the casual employees and check in with them from time to time. 
Also, not every conversation should be about work. Instead, you can encourage the rest of the team to try to relate to them at a personal and comfortable level. This could help you achieve better results as the employees would feel that outside of their teams or departments, the rest of the organization recognizes them as coworkers and value their contributions as well.
Conclusion
Regardless of the status of their employment in your organization, all employees can benefit from feeling motivated to do their work to the best of their abilities. For any employee, an ideal work environment is one where they feel productive, efficient, valued, engaged, and motivated.
Given the importance of employee morale in the success of your organization, it's always worthwhile to invest time and effort in making sure that your temporary employees maintain a positive outlook as members of your organization.
The views expressed in this article are those of the authors and do not necessarily reflect the views or policies of The World Financial Review.