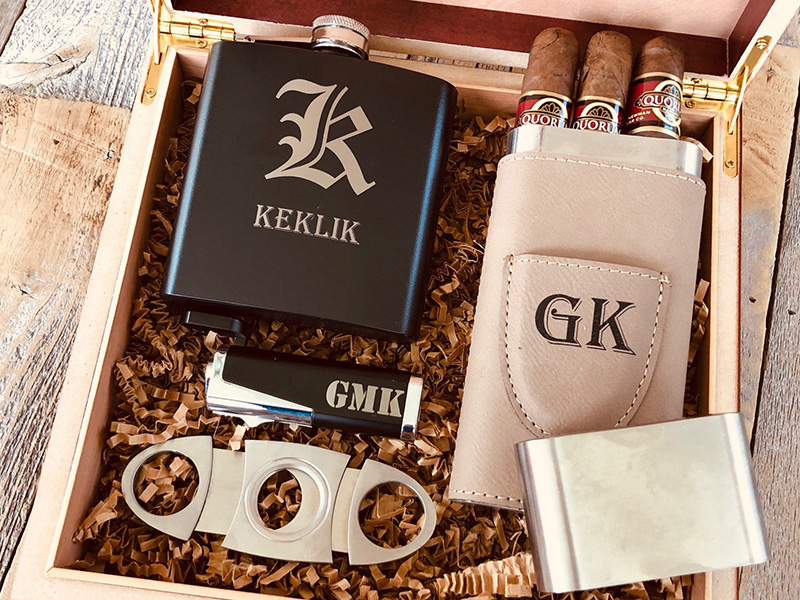 With the holiday season fast approaching, people have begun to seriously think about what they can get their loved ones who smoke for Christmas. If you are one of those who are completely void of ideas then you are in the right place as below we have put together a list of the best presents that even the biggest Grinch out there will love. 
Cuban Cigars
Cigars are considered to be luxurious gifts for any occasion. So any smoker will appreciate receiving a quality cigar or a box of it. Types of cigars are various and can match anyone's smoking experience and tastes. If your celebrant is a real cigar aficionado, he will be delighted to have Hoyo de Monterrey Double Coronas in their collection. They are perfect for long smoke sessions, provide chocolate, honey, or cherry flavors, and have some strong spicy notes. As for beginners, you can consider choosing VegaFina Coronas Tubo which is ideal for its milder yet flavorful, balanced smoke.
Christmas PJs
If your loved one has the same old pyjamas that are tatty around the edges and smell of smoke, then getting them a pair of Christmas inspired pyjamas will not only make them nice to be around at bed time, but will also succeed in getting them in the xmas spirit. There are a number of companies out there that specialize in making pyjamas, although our favorite place to find them is on the handmade market place Etsy.
Vape Pen
Bringing smoking into the 21st century, a vape pen is an electronic device that heats up to turn a flavored oil into a gas for you to then inhale. As well as adding different flavors, you can also add different chemicals to the vape pen, such as CBD, so that you can reap all of the many benefits that the substance has to offer. With the substance becoming increasingly popular it is now even being used to make CBD treats for dogs.
Chewing Tobacco 
Some smokers may already use chewing tobacco in those environments where smoking is not permitted. It is also a great product for those smokers who are either trying to or intend to give up smoking in the near future. For those who want to give up using tobacco products all together then a tobacco free dip will be a welcome gift to receive. After all, what better gift is there to give you someone than the gift of good health and a long life.
Fragrances
Other than those people who smoke, no one likes the smell that cigarettes produce. This is especially true when that smell works its way into their clothes, skin, and hair. With a fragrance being something that you either get right or incredibly wrong. That is why it is good to take your time with choosing one and base your decision on the smell rather than what the bottle looks like or which celebrity is endorsing it. 
Alcohol
Nothing quite compliments a cigarette like a nice glass of southern malt whiskey or cool beer on a summer's evening. A bottle or bottles of alcohol is always a great go to present for any smoker at Christmas time – especially with all of the parties happening at that time of the year.
So there you have it, hopefully after reading this you now have lots of ideas as to what presents you can get for your grumpy uncle, annoying brother, or loving spouse that smokes. Try not to get too worried about getting the perfect gift, as we all know that what matters most at Christmas are not the material things but the immaterial things, such as love, kindness, and spending time with your family and loved ones.
The views expressed in this article are those of the authors and do not necessarily reflect the views or policies of The World Financial Review.