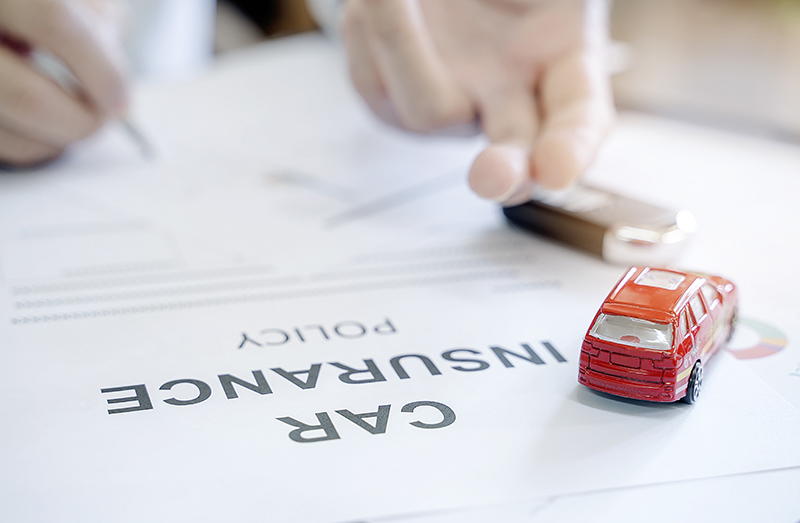 Typically, driving your own car can be an exciting experience. You're able to go to different places without experiencing the hassle of public transportation. However, when going anywhere using your vehicle, it's important to drive safely to avoid getting into trouble or causing an accident.
On the other hand, if you get involved in either unfortunate situation, obtaining an SR22 insurance might be in order. By definition, an SR22 insurance refers to an official document showing proof of financial responsibility. It's not technically a form of insurance coverage, but it indicates that you've bought liability insurance coverage that satisfies the minimum requirements in your state.
If you have a vehicle, below are the four reasons you would need an SR22 insurance:
You Committed Several Traffic Offenses In A Short Time
One of the reasons you should purchase SR22 insurance is that you've committed many traffic offenses within a short period. You can always find cheap SR22 insurance around your area. This means that while driving your car, you were caught by law enforcement authorities violating traffic rules and regulations multiple times in a span of six months or less. 
Common examples of traffic offenses are speeding, not signaling, running a red light, crossing the median, and failure to use your seatbelt. Thus, if you've been repeatedly ticketed for those offenses, you may be required to have an SR22 insurance before you're allowed to drive again.
However, if you think there's more you need to know about what is SR22 car insurance and how it may help you with your traffic offenses, it's advisable to check out some reliable resource websites for guidance.
You Caused An Accident Without Valid Insurance 
Driving a car without a valid insurance policy is illegal in most states. If you get caught by law enforcement authorities, you might have to deal with several penalties, including fines, prison time, loss of driver's license and car registration, and many more. 
However, the legal consequences are more serious and expensive when you get involved in an accident without carrying insurance. When this happens, you may have to pay for the vehicular damage out of pocket. Not only that, but you can also be sued by the other party for the injuries and damages the accident has caused them.
Lastly, if you're an uninsured driver, you may find it hard to find a car insurance company who'll accommodate you after getting into an accident without an insurance policy. For these reasons, it's essential to purchase SR22 insurance in order to present proof that you have liability insurance coverage you can use for expenses in case of an accident.
You Have Been Charged And Convicted With Driving Under The Influence (DUI)
Another reason for needing SR22 insurance is that you're facing a DUI charge and conviction. Primarily, driving under the influence refers to the criminal offense of operating or driving a vehicle with alcohol or drug impairment to the extent that the driver can no longer control the car in a safe manner.
Since DUI can be categorized as a serious criminal offense and it can get your license suspended or revoked, you may need SR22 insurance to get your license back and be able to drive again following the conviction.
Moreover, the SR22 status on your insurance should be maintained for at least three years after you're convicted with DUI. If you can't fulfill this requirement, you may have to deal with another driver's license suspension.
You Were Driving Without A License Or With A Suspended One
Depending on the state you're in, you can expect to be arrested if you don't have a license or carry a suspended one while driving. There's also a higher chance of your car getting impounded by the police. What's more, this can result in serious consequences such as steep fines, jail time, or community service.
But aside from these consequences, being caught driving with a suspended license can increase the length of the suspension of your driver's license. In such a case, you may have to wait for a long time before you can get your license back and drive again. This is where getting an SR22 insurance comes into play. When you comply with your SR22 requirements, getting your license back may be much easier and faster.
The Bottom Line
Indeed, driving a vehicle can be a dangerous undertaking, especially if you don't know how to keep yourself safe on the road. Unfortunately, when this happens, you may have to face a number of consequences, which can include getting SR22 insurance. Therefore, you should keep the information above in mind so you won't be confused as to why you're suddenly required to have one.
Disclaimer: This article contains sponsored marketing content. It is intended for promotional purposes and should not be considered as an endorsement or recommendation by our website. Readers are encouraged to conduct their own research and exercise their own judgment before making any decisions based on the information provided in this article.


The views expressed in this article are those of the authors and do not necessarily reflect the views or policies of The World Financial Review.