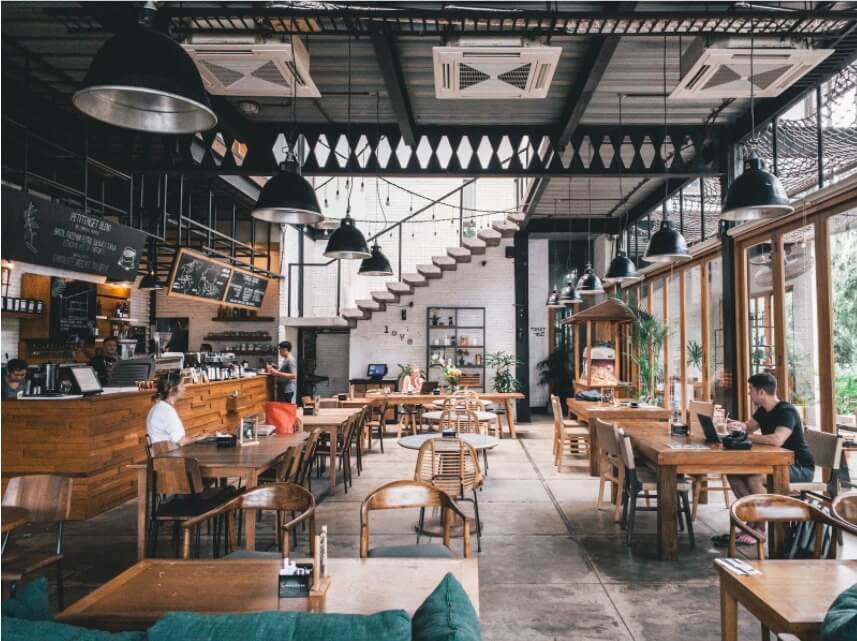 Customers can learn a lot about a restaurant's character through its logo and other marketing materials. It separates the restaurant from its competitors and establishes a corporate identity. Buying a product or service is more probable if customers can identify with the brand's personality and core principles.
A strong restaurant brand can be apparent in every part of the business, from the interior design to the marketing materials, which you can easily make through a restaurant logo maker. Creating an online menu for your restaurant can be a great way to start getting orders instantly. There are many tools available to help you do this. With these tools, you can easily create a menu that showcases your restaurant's offerings and allows customers to place orders directly online. This can be a great way to increase your restaurant's visibility and attract more customers.
The Representation
An eatery or restaurant's name and emblem are only part of its brand; it also encompasses the complete dining experience. It all begins with a vision for the business, whether to serve delectable comfort food or provide an authentic ethnic dining experience. 
Brand promises are made public and communicated to customers through marketing and advertising to convey the underlying notion. The visual elements of a brand communicate the brand promise through the logo, colors, typefaces, and picture styles.
The Use of a Brand's Identity
When it comes to a restaurant's brand, several elements impact customers' perceptions. Marketing and delivery of meals are just two of the many ways in which a successful restaurant brand can be seen. Website, menu, online food ordering system, take-out boxes, and business cards all match the brand's appearance and copy style. If you don't want to break to bank creating your restaurant website you can use a free restaurant website builder
To further strengthen the brand, use the same visual design for the interior decor and employee uniforms. For example, servers in formal clothes and vivid plating patterns may work at a "fine dining" restaurant.
Making Your Own Logo
Creating a company's brand typically begins years before the doors ever open. The initial definition and design change over time as new cuisines, trends, and customers enter the market. It is possible to change a restaurant's brand to emphasize its most popular dishes, such as menu items. 
There are always fresh ways to spread the brand's spirit throughout an organization, and this process is a continual one.
The Advantage of Having Good Branding
The uniqueness and distinction of the restaurant are attributed to its well-established brand. To entice customers looking for a specific experience, a brand may increase brand recognition and set expectations for the dining experience. Customers will remember and recommend a restaurant based on its brand if the food is good.
What part does your restaurant's brand play in its success?
Branding is critical since it leaves a lasting impression on customers and lets them know what to anticipate from your business. With this, you can clearly articulate what makes your business unique from the others. If you want to be taken seriously, your company's brand should correctly reflect its values and mission.
There are a variety of strategies used to build a company's reputation, such as choosing a branding agency, advertising, customer service, social responsibility, and graphic design. Combining all of these features results in a distinctive and arresting profile.
There would be less confusion and dissonance if you could adequately articulate branding. On the other hand, branding demands a mastery of business, marketing, and even relationship principles to fully appreciate. 
It would be impossible to shed light on the subject of branding with a definition that incorporates everything it means.
The views expressed in this article are those of the authors and do not necessarily reflect the views or policies of The World Financial Review.