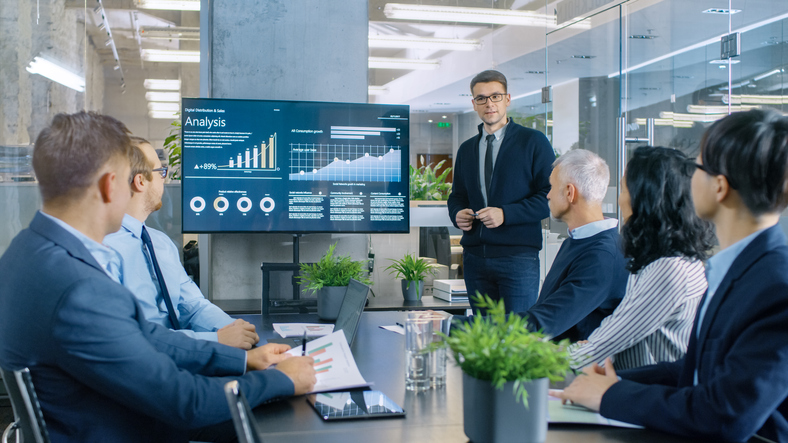 Intraday trading asks for a particular skill-set. You welcome working under pressure. Your trading game is on the point. You have the stomach to digest losses. This sort of trading asks for the readiness to look at the bigger picture – you can't stay mired in one position. Top intraday trading strategies have a massive impact on your career trajectory. 
Significant intraday trading strategies include 
Momentum strategies -Aiming to capitalise on quick price bursts

Breakout strategies – Aiming to capitalise on support/resistance breakouts, high-low breakouts

Scalping strategies – Aiming at small, quick profits

Opening range breakout – Concerned with taking advantage of initial directional bias

Intraday trend trading – Aiming to capitalise on intraday trend trading

Volume-based strategies – employs volume indicators to decide strength/weakness of stock price

Chart pattern strategies.- Aiming to capitalise on short term stock price formations 
General tips & tricks

 
Things to know just before we stock trade: 
Go for a broker with competitive fees, clearing fees, platform fees, account fees, long term commissions. Limiting trading costs is vital.

ABinvesting

is a good choice. ABinvesting is the brand name of Hub Investments Ltd. The company is incorporated as per the laws of Mauritius. The company registration number is 176512 GBC. The regulator is the Mauritius FSC, or the Mauritius Financial Services Commission Authority. Hub Investments Ltd has been granted the license number GB20025728. The payment services provider is Andragathia Ltd, registered with Cypriot authority (license number HE417238). A sister concern of Hub Investments Ltd is FXBFI Broker Financial Investment Ltd. It is regulated by CySEC(Cyprus Securities & Exchange Commission), CIF (Cyprus Investment Firm) license number is 315/16. 

Do not obsess over the money factor, rather manage risk and pout up stop losses. 

Think up a good entry method. Timing remains of crucial importance. 

Your window to trading opportunities is your trading hours. You can be calmer with a structured routine. The opening bell is a great cue.

When a trade goes against you – cut losses short. Remember – small, quick gains do add up. Don't be over-ambitious. 
Profit-making in intraday stock trading

 
Rules for stock selection:
High liquidity stocks – The big volume traded will permit you to buy/sell stocks without the stocks being affected 

Medium to high volatility stocks – It is volatility that creates the possibility of wide profit margins.

Trading stocks.- Uptrending stocks ought to be bought up quickly. 

Successfully putting an intraday strategy in place 

All intraday trading strategies depend on the momentum burst. Best intraday trading strategies aim to take advantage of that quick momentum burst on concise term stock price charts. 
Top intraday trading strategies to be used everyday

 
Following the stock trend 
Stock market prices seldom move in a straight line. Up and downswing waves are the norm. By its nature the market is volatile, and ups and downs in terms of changes happen throughout the day, every trading day. Only those stocks trends that are both long term and align with quick short momentum bursts should be actioned upon. 
The only complex question is that of isolating a trend. But it's doable. 
The wait for the Pullback
Once we have identified the trend, we seek out price corrections against the trend. An emergent pullback permits us an opportunity window to finally rude a trend. Opening and closing bells are important cues in this regard. 
Breakout trade consolidation
We wait until the market is quiet for 5 minutes. Identify sideways moves where the market is trapped. You will be seeking consolidation in areas where stock prices can be 'boxed'.  
The breakout becomes your trade signal

 
Considering that the trend is sometimes bearish, we aim at only stock selling. It won't pay to move against the trend. 
Profit-taking 
As soon as the trade starts moving against you – cut your losses. Lock in your profits quickly, rather than weakly hoping better scenarios will come up. 
Take profit just above the most important intraday high (long position) 

Take profit just below an essential intraday low.
Range trading 
Range trading is a complex subject but leads up to developing a viable trading strategy in case stock price is not trading. You merely aim to have a strategy for range bound markets in this perspective. A trading range occurs when a financial instrument oscillates between upward and downward boundaries for a given time period. These latter are the famed support and resistance levels. 
Range trading saves you when there's no trend insight. 
Conclusion 
Intraday trading demands a disciplined approach. You can find yourself in that position of success if you use indicators, keep your eyes peeled for trends, and test to find which trading strategy works best for you. Top intraday trading strategies guarantee a minimum daily income. Also, they do away with the risk that comes with the holding of positions overnight. These are the best methods if you have a small trading account. 
Disclaimer: This article contains sponsored marketing content. It is intended for promotional purposes and should not be considered as an endorsement or recommendation by our website. Readers are encouraged to conduct their own research and exercise their own judgment before making any decisions based on the information provided in this article.


The views expressed in this article are those of the authors and do not necessarily reflect the views or policies of The World Financial Review.