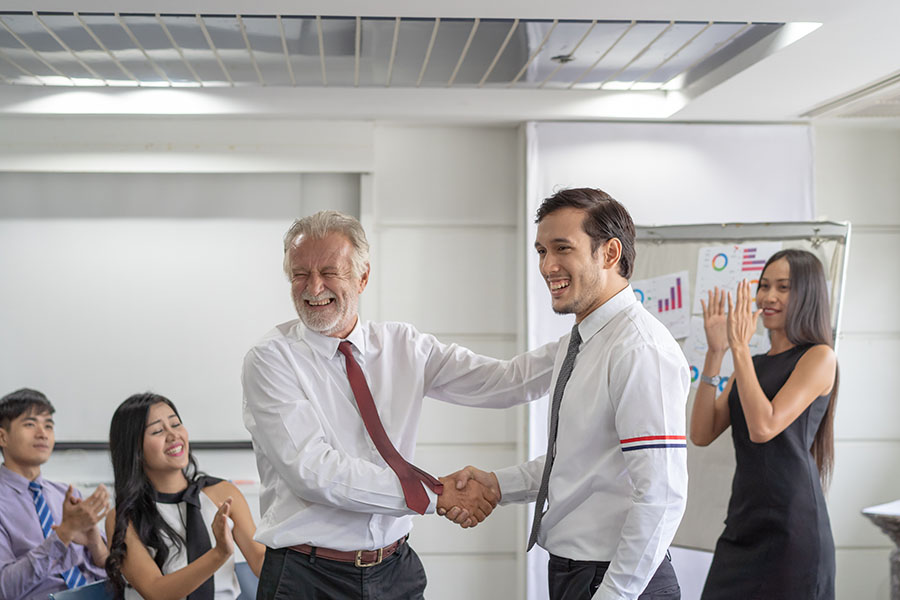 There's a puzzling notion that kept business owners and management executives reeling for answers in decades, and that's how to motivate employees effectively. Employee motivation plays a huge role in workplace productivity. If associates feel disengaged in their job responsibilities, it'll ultimately harm the organization.
Significant implications of employee disengagement can be a subject of immediate concern because it can cause hefty financial damage. To combat this growing issue, plenty of organizations seek ways on how they can incentivize their employees. Here are some of them:
1. Employee Share Options
Shares options, by definition, are the opportunity to buy a particular amount of company shares at an agreed price after a vesting period. It's a unique arrangement that some organizations utilize to compensate their employee for a job well done.
In this setup, the company incentivizes its employees by rewarding them with stock options. When employees 'exercises' their options, this means they're eager to purchase a percentage of the company's share. Receiving shares of the company you're working for represents you're a part-owner of the company. When the company grows, you as an employee will see your company shares grow as well, sometimes even outdoing your salary.
A benefit to this setup is, it creates positive reinforcement and loyalty because it motivates employees to help the company grow.
However, on the management side of things, options management is quite a complex job to do. It will help if you are attentive to many factors like vesting triggers, exercise rules, payment, and issuing of shares. It's pretty complex that it requires the expertise of lawyers and accountants to pull through. As a business owner, you can acquire the help of an options management platform that takes care of all those hassles for you.
2. 'Thank You'
Words of thankfulness go a long way, and even saying a simple phrase such as 'thank you' is never an exception. Appreciative words convey a lot of meaning, but it especially makes employees feel appreciated for their contributions.
Top-level executives and associates alike can learn from being grateful as it's widely known that thanking employees shows an increase in productivity. Moreover, individuals who feel they're appreciated at work also have high job satisfaction.
Always remember gratitude is widely contagious. When you thank someone, these people will probably thank someone else, thereby creating a wave of appreciation in the entire workplace.
3. Work Flexibility
Astonishingly enough, plenty of employees strongly consider a stable work and life balance. A 2013 study has found that many people prefer flexible work hours; millennials and non-millennials.
Company management can use this idea to award those who demonstrate good work ethic and performance with work flexibility. It will immensely help them allocate sufficient time tending their interests and personal lives.
4. Online Recognition
Nowadays, online engagement is exceptionally prevalent. With this in mind, it can also be an avenue to display the success and achievement of your employees. Please don't wait for the next staff meeting. Take the initiative to recognize your employees by talking about their noteworthy contributions to your company's social media accounts and blogs.
Keep in mind that public acknowledgment is a powerful tool. Showcasing the achievements of an individual or a team will genuinely go a long way and even perhaps set your business ahead of the competition.

5. Thoughtful Gifts And Small Recognitions
Small recognitions might be minute at best, but they can be the entire world to your employees. Present something as simple as gift vouchers or a bouquet of sweet-smelling flowers. You can also give them a corporate gift card for employees. You can never go wrong with a small token of appreciation as a reward for a job well done. It makes people feel valued and appreciated.
You can further add a dash of personal touch to these gifts by being more thoughtful. Think of a notebook for a diligent writer or a movie ticket for an associate who loves going to movies. Or get a curated graphic tee for a designer or illustrator who likes to keep it simple.
6. A Time Off
Rewarding someone with a 'day pass' or vacation time is a thoughtful thing to do. It's an excellent option for business leaders because it allows rest and refreshment for hardworking individuals. Not only that, a well-rested individual is a productive individual. It can also function as a point of motivation for individuals seeking the same time-off reward.
Closing Thoughts
Aside from the tips mentioned above, you can do plenty of other ways to incentivize your employees. Regardless of what it is, keep in mind your employees need motivation. When they're highly motivated, they become more productive. When the entire workforce is effective, the whole organization thrives, and the business grows and succeeds.
With that said, it's worth investing in your employees.
The views expressed in this article are those of the authors and do not necessarily reflect the views or policies of The World Financial Review.