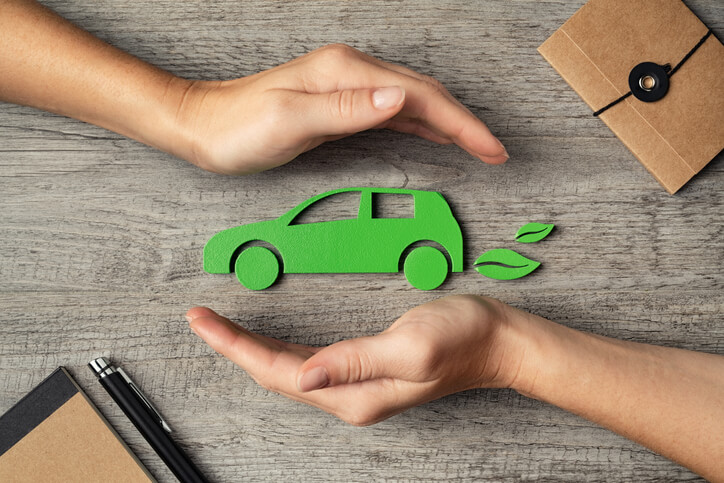 By Terence Broderick
Design and innovation are fundamentally important factors in establishing a sustainable transport infrastructure. Here, we explore three key roadblocks facing the industry and explain why innovators must prioritise intellectual property protection.
Automotive design and innovation are strongly influenced by societal needs and the development of surrounding infrastructure. In the 60s and 70s, iconic vehicles such as the Mini and Jaguar E-type, two of the most recognisable cars on the planet, were respectively developed for the fuel crisis and the societal desire to travel faster.
These days, attention is again turning to the automotive industry as we seek to move towards a more sustainable transport infrastructure. This overall vision can only be realised if each individual part is sustainable, including public transport, personalised transport and the connecting infrastructure.
1. Mobility
It is well established that many of us are living longer, with those currently aged 65 (the traditional retirement age here in the UK) expecting to live at least another twenty years. According to a study by the Centre for Ageing Better[1], this will present many mobility challenges, including:
the provision of flexible transport options

affordable transport for all

the design of public transport amenities

the design of vehicles and the digitisation of the transport infrastructure

transport routes not focused on commuting.
Addressing these challenges presents a tremendous opportunity to innovators to come up with solutions that enable cost effective and flexible mobility. As we move toward a sustainable transport infrastructure, it will be important to consider how the movement of a growing and ageing population can be enabled without impacting heavily on the surrounding environment. This may be achieved through improved public transport or Mobility as a Service (MaaS) solutions.
2. Materials
Our current transport infrastructure is very resource intensive, whether it's the use of fossil fuels or the materials used in vehicle manufacture.
While innovators are working to address the sustainable fuel problem, there are many other resources we need in our transport system, such as the materials used to make electric batteries or vehicle upholstery.
Cobalt is a vital material in the manufacture of the electric vehicle batteries. It has a stabilising effect on and improves charge rates. However, almost two-thirds of the world's cobalt is mined in the Democratic Republic of Congo (DRC), where it is produced as a secondary product of large-scale nickel and copper mining. This causes social problems, including the use of child labour and other human rights abuses. The development of alternative materials for use in electric vehicle batteries must therefore be a priority.
Additionally, while we all enjoy comfortable seats, leather production is extremely energy- and water-intensive to produce and said to be catastrophic in terms of deforestation and biodiversity. The development of alternative materials to upholster our vehicles must be a focus if we are to develop a truly sustainable transport infrastructure.
Interestingly, moves are already being made to address this issue. The Range Rover Velar comes with a leather-free interior option using a material developed with textile manufacturer Kvadrat. This material offers the bonus of being warm when it is cold outside and cool when it is warm outside.
Also, the development of the transport infrastructure generates a great thirst for concrete, which accounts for 8 per cent of greenhouse gas emissions. Ideas are already being generated[2] which seek to reduce the carbon footprint of concrete production but the need for scalability and sustainability means we still have a long way to go.
Such examples only scrape the surface of the automotive industry, with new material development being an important focus for sustainability.
3. Battery recycling
Electric vehicles (as well as hydrogen-powered vehicles) will greatly help the sustainable infrastructure quest but, as they become more widespread, the issue of battery production and recycling gains importance.
Cobalt aside, there are many other rare materials used to make electric vehicle batteries that are energy intensive to extract and high in toxicity.
Hybrid vehicle batteries which have reached end of life are already being used to store solar power in Yellowstone National Park[3], but more will need to be done to avoid them simply being cast aside to degrade.  
Their storage capabilities can provide a longer use than they are needed for inside a vehicle, but extracting the raw materials used to build them in the first place is another key challenge.
Moving forward — a call to action for innovators
Mobility, materials and battery recycling are but three of a vast number of key challenges we face as we move towards a truly sustainable transport infrastructure.
Innovations like the Mini and Jaguar E-Type were designed with society in mind and you could well be developing new technologies capable of attaining such an iconic status. The range of challenges presented by our thirst for transport, alongside the looming spectre of climate change, means that your ideas could carry world-changing value.
It is therefore important to protect the intellectual property in your innovations before you venture to market, particularly in such a competitive environment.
If you are innovating in the transport industry, get in touch with our expert automotive team today. Contact me directly at tsb@udl.co.uk for a free initial chat about your technology.
About the Author
Terence Broderick is a European Patent Attorney at UDL Intellectual Property in Cardiff, United Kingdom. His practice is focused on automotive technology with a particular focus on electric and autonomous vehicles, the charging infrastructure, and the software which will be used to run the transport system of the future. 
References
[1] https://ageing-better.org.uk/sites/default/files/2019-09/Ageing-and-mobility-grand-challenge.pdf
[2] https://www.wired.co.uk/article/concrete-climate-crisis
[3] https://www.toyota-europe.com/world-of-toyota/feel/environment/better-earth/reuse
The views expressed in this article are those of the authors and do not necessarily reflect the views or policies of The World Financial Review.