by Jack Rasmus
A week ago, on Monday, September 26, the 1st Presidential debate was held. 84 million watched the two most disliked candidates in perhaps more than a century square off and debate.
The one, Donald Trump, a self-proclaimed billionaire wheeler-dealer real estate developer backed by billionaire economic advisers and campaign contributors like sleazy Casino magnate Sheldon Adelson, hedge fund vultures Robert Mercer and John Paulson, private equity king Stephen Feinberg and at least a dozen other billionaires that constitute Trump's current 'economic team'; the other, Hillary Clinton, a mere multimillionaire worth a paltry $200 million (not counting her foundations valued at around $400 million), who has accumulated her wealth in just the past decade by means of her (and her husband Bill's) close connections to investment bankers like Goldman Sachs CEO, Lloyd Blankfein, billionaire hedge fund managers like George Soros and James Simons, multinational tech company CEOs, and billionaire corporate media families like the Sabans, Katzenbergs, and Coxes.
The major economic issues raised in the debates included jobs, trade, taxes and the $20 trillion US government debt. On domestic policy, the focus was racism and gun violence. On foreign policy—Isis, Iraq, NATO, China, first use of nuclear weapons, and Russia.
Taxes and Jobs
Trump proclaimed his plan would cut taxes by $12.5 trillion. He proposed to pay for the cuts by repatriating $5 trillion of cash US corporations continue to hoard offshore. The incentive to repatriate the $5 trillion would be to reduce the corporate tax rate to 5% to 7%, instead of the current 35. But Trump conveniently ignored pointing out this repatriation trick was already played in 2005-06 under George W. Bush. US corporations had accumulated $2 trillion offshore, were given by Congress a "pass" and a lower rate of 5.25% to repatriate so long as they created US investment and jobs with remainder of the repatriated funds. They brought it back, all right, but did not create jobs and instead used the excess profits they realised to buy up companies and pay out dividends to shareholders.
But Clinton carefully did not pick up this issue and use it against Trump in the debate. Why? Because Democrats in Congress are currently proposing the same tax repatriation scam as Trump and Clinton admitted she too supported "repatriation" business tax cuts.
While talking in generalities about ‌taxing the wealthy", Clinton carefully avoided mentioning that tax cuts for business under Obama have been even more generous than they were under George W. Bush. Bush tax cuts from 2001-2008 amounted to approximately $3.7 trillion – of which it is estimated 80% accrued to businesses and wealthiest households. Obama extended the Bush tax cuts for two years from 2008 to 2010, at a cost of another $450 million, then provided another $300 million in his 2009 bailout package, and then struck a deal with Congress to cut taxes another $4 trillion in January 2013 by again extending Bush's tax cuts another decade through 2022.
In the debate, both candidates supported the myth that tax cuts create jobs. The only difference between them is which cuts. Trump meant corporate tax cuts. Clinton meant a mix of business and non-business.
And conspicuously missing in the debate was that neither candidate commented on whether they supported the further major tax cuts for corporations being planned to passage right after the November elections. That's because both no doubt will support it when it comes up for voting in Congress soon following the election.
Both candidates avoided responding directly to the moderator's question: "Would you support raising taxes or reducing taxes on the wealthy". Instead of substance, the debate on taxes focussed on whether Trump personally paid taxes and why he refuses to release his tax returns. Clinton kept pressing the subject, scoring points repeatedly as Trump fumbled the issue of his personal taxes. He finally responded to why he hasn't paid taxes or released his tax records with "I guess that makes me smart" – a remark that will no doubt cost him significant votes.
In the debate, both candidates supported the myth that tax cuts create jobs. The only difference between them is which cuts. Trump meant corporate tax cuts. Clinton meant a mix of business and non-business. But the historical record shows clearly there is no relation between tax cuts in general, and business tax cuts, and job creation in the 21st century. US manufacturing employed 18 million workers in 2000. After nearly $10 trillion in tax cuts, it now employs 12 million. Construction employment has similarly declined. While service jobs have increased since 2000, so too have the ranks of the part time, temporary, and those employed in the underground economy. Together with these ranks of partially employed, more than 6 million more have left the labor force in the US – a net poor return in jobs for the nearly $10 trillion in tax cuts.
About the Author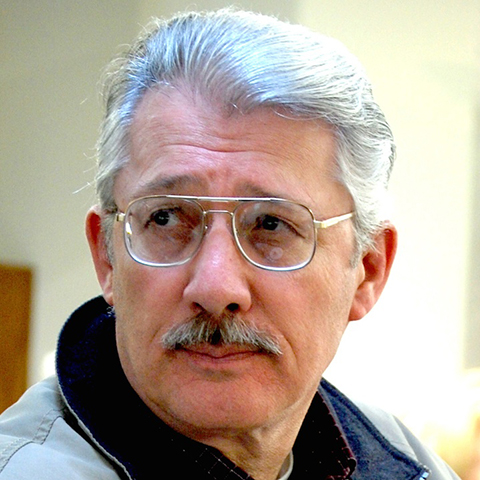 Jack Rasmus is the author of  'Systemic Fragility in the Global Economy', Clarity Press, 2015. He blogs at jackrasmus.com. His website is www.kyklosproductions.com and twitter handle, @drjackrasmus.
The views expressed in this article are those of the authors and do not necessarily reflect the views or policies of The World Financial Review.