In this article, Sharon M. Schweitzer delves into the intricacies of the global marketplace. She shares an eight-point introduction in cultivating communication skills and developing self-awareness to gain the cultural intelligence to make the "business of people" successful.
International business travel and globalisation increase with each passing moment, yet global negotiations and assignments can be challenging. For example, successful companies in the West, such as Ebay, Amazon and Google, have struggled in the Chinese marketplace. Creating a global mindset and developing cross-cultural communication skills are critical for business professionals.
Skills such as self-awareness, collaboration and cross-cultural perspectives are invaluable. To better communicate internally and externally, and achieve success in the global market, cross-cultural business strategies must be executed and integrated.
Developing Cross-Cultural Awareness Is Key
"The most interesting thing about cultures may not be in the observable things they do – the rituals, eating preferences, codes of behaviour, and the like – but in the way they mold our most fundamental conscious and unconscious thinking and perception."
– Ethan Watters, "We Aren't the World"1
Thinking is Not Universal
There are a multitude of erroneous assumptions surrounding the existence of culture. Many believe that there are universal ways of functioning as humans, humanity-wide avenues of thought, emotion and behaviour. However, extensive anthropological, business and psychological studies have proven this to be untrue. For example, one cultural dimension that must be accounted for in business revolves around the issue of uncertainty avoidance by measuring the extent to which people across 76 countries and regions "feel uncomfortable with uncertainty, ambiguity, the new, unknown and surprising".2 The higher the score, the more the culture is uncomfortable with uncertainty. Scores on the uncertainty avoidance dimension range from cultures like Greece and Portugal, which scored 112 and 104 respectively, to Singapore and Jamaica, which scored 8 and 13 respectively. As this illustrates, there are considerable variations of tolerance of uncertainty and ambiguity worldwide. To assert that there are universal ways of handling risk and uncertainty is misleading.
To succeed in the global marketplace, all employees, from entry-level to business executives, must understand the importance of culture in navigating the "business of people". Succeeding in the eastern hemisphere creates the opportunity to observe cultural cues, bridge gaps between cultures, implement appropriate strategies, and value the underlying industry of all business – the cultural microcosm of individuals.
Global Business Strategies for Success
To bridge cultures and succeed in the global business of people, it is imperative to establish concrete business strategies that provide structure. By creating a documented plan for your organisation, unified perspectives and actions in an unfamiliar territory can help employees conduct business smoothly. The following strategies revolve around the notion that research, respect and relationships are inescapable properties of global business strategy, particularly in Asia.
About the Author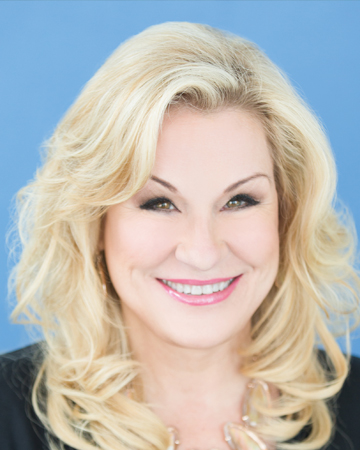 Sharon M. Schweitzer is an award-winning entrepreneur, cross-cultural consultant and international business etiquette expert. Her best-selling multicultural business guide Access to Asia, named to Kirkus Reviews' Best Books of 2015, provides insight on culture and global business protocols around the world, in the US and 10 Asian countries. As a corporate trainer for Fortune 500 companies and media resource for NPR, CBS, and BBC, Sharon's cross-cultural insights reach and train audiences worldwide. Sharon can be reached at www.protocolww.com
References
1. Ethan Watters, "We Aren't the World," Pacific Standard, February 25, 2013, https://psmag.com/we-aren-t-the-world-535ec03f2d45#.w7aat8z1e (accessed August 8, 2016).
2. "Dimensions," The Hofstede Center, http://geert-hofstede.com/cultural-dimensions.html (accessed August 16, 2016)
3. Richard Brislin, Cross-Cultural Encounters: Face-to-Face Interaction (New York: Pergamon Press, 1981), pp 21-22.
4. Edward T. Hall, The Dance of Life: The Other Dimension of Time (New York: Anchor Books, 1984).
5. "Hurun Richest Self-Made Women in the World 2015," The Hurun Research Institute, http://www.hurun.net/en/ArticleShow.aspx?nid=14680 (accessed August 16, 2016).
6. China Internet Information Center, "China Publishes Gender Equality White Paper," August 24, 2005, www.china.org/cn/english/2005/Aug/139404.htm (accessed August 15, 2016).
The views expressed in this article are those of the authors and do not necessarily reflect the views or policies of The World Financial Review.