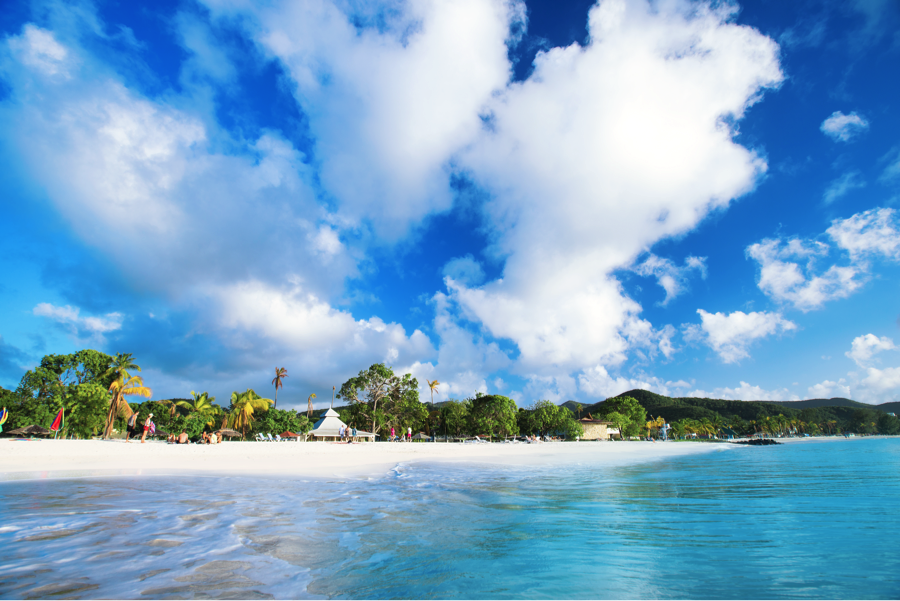 Apart from presenting the opportunity to live in a tropical paradise, citizenship of the beautiful islands of Antigua and Barbuda also brings the benefits of visa-free travel to a host of destinations worldwide. Citizenship can be yours in exchange for your investment in the country's commerce, real estate or educational resources. Read on for more details!
The Antigua and Barbuda Citizenship by Investment Programme is ranked Number 1 in the Caribbean by the Global Residence and Citizenship Programme Report (GRCP) 2017–2018. This tropical utopia is home to almost 90,000 people and, with a straightforward, transparent application process and a fast turnaround, it's no wonder that the number of submissions is steadily increasing. An Antigua and Barbuda passport is a coveted one for numerous reasons.
It provides exceptional global mobility, offering visa-free access to over 160 destinations, including the UK, Europe's Schengen area, Singapore and Hong Kong. In 2009, the Antigua and Barbuda government signed a visa waiver agreement with the EU which allows an Antigua and Barbuda citizen to visit the Schengen countries without a visa for a period of three months within any six month period following the date of first entry into any EU country. There is a stable political environment and an attractive tax regime, with no capital gains or inheritance taxes. Personal income tax was abolished with effect from April 2016, and the corporate tax rate is 25 percent, with a generous 50-year exemption programme for IBCs. The Antigua and Barbuda government allows citizens to hold dual citizenship, and the acquisition of citizenship is not reported to other countries.
Foreign investment has contributed to the rapid development of the economy, resulting in Antigua and Barbuda having one of the highest GDPs per capita in the sub-region. The quickest way to gain citizenship is to invest in a business, a real estate project, or the National Development Fund (NDF) of Antigua and Barbuda. The Antigua and Barbuda Citizenship by Investment Act was passed in April 2013, giving jurisdiction to the Citizenship by Investment Unit and, by 2017, Henley & Partners, global leaders in residence and citizenship planning, ranked Antigua and Barbuda as the Caribbean's best CIP destination.
Programme requirements:
There are four investment levels in applying for citizenship, and these investment possibilities give you a choice in how and where to invest.
Contribution to the NationalDevelopment Fund
For a single applicant, or a family of four or less: a US$100,000 contribution (processing fees: US$30,000).

For a family of five or more: a US$125,000 contribution (processing fees: US$15,000 for each additional dependant).
Investment in approved real estate
An applicant may make an investment in an approved property, valued at a minimum of US$400,000.

Two related parties can apply by making a joint investment, with each applicant investing a minimum of US$200,000 in order to qualify.

Two or more applicants who have executed a binding sale-and-purchase agreement may apply jointly for citizenship by investment, provided that each applicant contributes the minimum investment of US$400,000, plus the payment of government processing and due diligence fees.
Investment in an approved business
A minimum of US$1,500,000 for a single investor.

A minimum of two people making a joint investment in an approved business totalling at least US$5,000,000. Each person is required to contribute at least US$400,000 to the joint investment.
University of the West Indies Fund
A family of a minimum of six people: US$150,000 (inclusive of processing fees, increasing by US$15,000 per additional applicant).

After approval, one member of the family will be eligible for one year's paid tuition.
The views expressed in this article are those of the authors and do not necessarily reflect the views or policies of The World Financial Review.