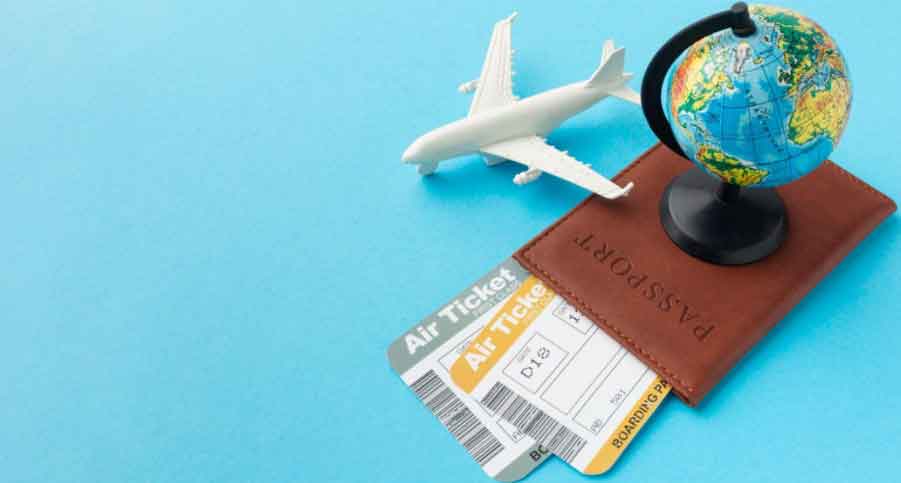 By Riya Rohtagi
Pandemic has become a regular part of our conversations, and there is no guarantee of how long it is here to stay. So what do you do when you wish to travel in these times? You can use many strategies to convince your parents to let you travel. It would really help to keep in mind your parent's perspective and then make your pitch. Don't worry if you don't know where to start; we are here to give you specific tips that will help you! 
Always be honest, tell them your plan, don't lie.
Start by telling your parents everything. Where you are going, how long it will be, who you are planning to go with, and if you will stay in student housing in Nottingham, tell them all the safety precautions you will be taking. Try and make a presentation that visually shows your parents the answers to these concerning questions. 
Show them you can be trusted to travel and are responsible. 
If you start with the presentation we talk about in the first point, it will be the first step towards showing your seriousness about the whole journey. Make them believe that they can trust you, be open in your communication and answer each question with patience. 
Plan your finances properly. 
Get your excel sheet prepared. Get your costs written down in a list. Start from the high fixed costs, like travel, stay – how much would it cost to rent a room in Bristol, shopping if you are going for a recreational trip, of you are going for an academic trip then what will be the cost for the educational resources, what is the budget you have in mind, are you going to pitch in, is it your parents paying, what is the division? Answer all these questions according to what you think is correct. Then have a good discussion with your parents, and see what they have to say and then the final calls can be made. 
Be Prepared, do your research. 
In this pandemic time, keep your research up to date in relation to the country's covid norms, what all papers would be required, and any specific requirements you will need before entering their country. The more well researched you are, the better it will be for you to convince your parents, and in fact, being prepared beforehand always gives you room to explore more options and make the best well-informed decision. 
Choose the right time to have the discussion. 
Usually, parents are busy doing a lot of other work. Thus, informing them in advance that you wish to discuss with them becomes important. This helps them come with an open and transparent mind, and they will even take out dedicated time to listen to your plan with focus. 
Have a strong reason for your travel 
Travelling during a global pandemic can raise parents' questions, amongst which the most crucial one is why. The Stronger will be your reason, the easier it will be for you to convince your parents. You don't have to keep it all in your head; make use of presentations, flashcards, visuals, bold words, anything that will support your case. 
Involve your parents in the planning process
While the beginning research and planning can all be done by you, you must be collaborative and include them once you tell them what your plan is. They add a lot of years of experience and foresight, help you make decisions that you may be confused about, and provide valuable suggestions that will make your process smoother. Get your parents to look at different stay options with you, for example, getting their opinion on which would be better: a student housing in Coventry or a room to rent in Manchester. There might be heated conversation and other views, but make sure to be patient and communicative during those times. The end goal is to keep your parents happy and get them to allow you to travel!
Get yourself and your parents prepared mentally. 
Parents will be extremely hesitant to send you abroad, especially worrying about your safety during the pandemic, which is why you need to keep reassuring your parents that you have what it takes to make this journey successful and a fruitful one. Times are ever-changing, and so is the situation with the virus. Thus it is helpful to make a backup plan for everything so that in the worst-case scenario, you can make a decision quickly and keep your parents reassured that you have got all your bases covered. 
You need to be confident and behave like an adult. These are two things you need to start your journey with. Any trip can be overwhelming, but anything is possible with the proper planning, support, and guidance. So get your research hats on, get your parents to have your back, and you are all ready to travel this world! 
Find yourself an ideal home abroad with amber
Amber helps millions of students worldwide to find the best and most affordable home. Our website is continually upgraded with the latest COVID-19 protocols with millions of options. Visit our Facebook pages and Instagram for more updates.
About the Author
Riya Rohatgi is a graduate of Media and Communication studies. She has worked in fields like filmmaking, designing and marketing. She is an adventurous person who loves exploring new things in life.
Moving abroad is an overwhelming journey. Right from figuring out the right college, to actually sitting in class and taking a lesson, it's a long way, trust us we get it. Which is why we are here to remove one of the most difficult jobs you need to undertake while shifting, i.e your accommodation. 
Amber has student housing in New York all the way to accommodations in London which have been updated with the newest covid policies. So check out our instagram, facebook or our website to know more. Get yourself the best home with Amber. 
The views expressed in this article are those of the authors and do not necessarily reflect the views or policies of The World Financial Review.