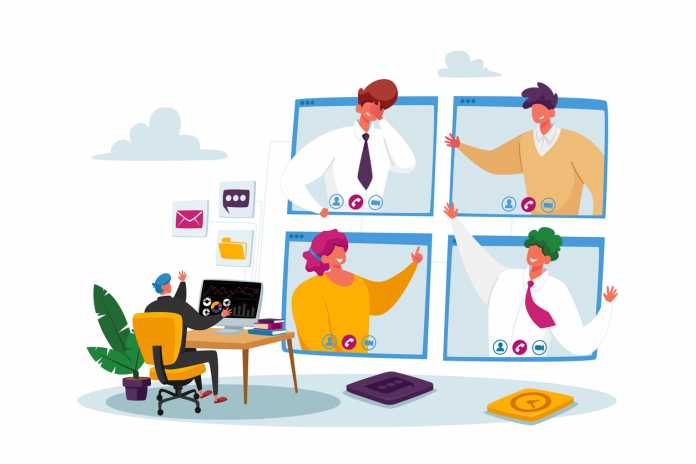 We're seeing remote teams become more popular. This is a trend that was already growing, but it only accelerated as a consequence of the pandemic. As a project manager, there are different challenges to consider when it comes to setting up and managing a remote team. However, if you get this right, a remote team can be a huge asset to your business. With that being said, in this guide, we will reveal everything that you need to know about setting up and managing a remote project team. After all, these are skills required by project managers all around the world today.
Why remote teams are the future
There is no denying that we are seeing remote teams grow in every industry. This is a trend that shows no signs of slowing down. Not only do remote teams give businesses the ability to lower their in-office management expenses, but it means that businesses have the flexibility to hire the best possible talent for them, rather than simply hiring someone based on location. Some other benefits to consider include easier entry to overseas markets, access to a wider pool of talent, and higher levels of productivity and flexibility.
Setting up an effective remote team starts with a strategy
Planning is critical in project management. Although your team members won't be working together in person, it is still imperative to make sure that there is harmony in terms of the skills required to complete the project. You need to carefully consider what tasks are going to need to be completed in order to get to the final outcome, and consequently, what sort of skills you should be looking for. You also need to make sure that the team members you select are good communicators and will keep you informed every step of the way.
The onboarding process for a remote employee
There are key differences when it comes to remote worker onboarding. The conventional steps of personal introductions and office orientation are not available with a remote team. Therefore, you will need to replace this with another approach of assimilating the new employee into the practices and culture at your business. The employee onboarding process for remote workers should start throughout hiring, with clear explanations regarding how the employee is going to be managed and developed once the employment begins. If you create defined expectations from the beginning, onboarding should go a lot smoother for both the worker and the company.
Here are some of the steps you should consider following when onboarding a remote worker:
Send a detailer offer letter to the new employee, highlighting contract terms, payroll method, and benefit package

Welcome the new worker onboard and establish a point of contact for work projects and HR issues

Inform the worker about business policies regarding termination, grievances, payroll compliance, tax, and diversity

Provider the employer with authorisation to access certain communication platforms and software used by the business to make sure they are ready to fulfil their remote role

Set up email, voice, phone, and anything else that is needed, and add the worker to your employee directory and distribution list

Introduce the new remote team member to other employees – you can do this via an online conference, online messaging platforms, or email
This should give you a general structure in terms of the steps that you should follow when it comes to onboarding a remote worker. This will help you to ensure there is a smooth onboarding process and that the new employee feels integrated as quickly as possible.
Establish effective communication methods
One of the most important elements of managing a remote team is making sure that communication flows freely and effectively. Breakdowns in communication can be a leading cause of remote work problems and inefficiency. You need to make sure that everyone can collaborate with ease, which is where modern software comes in. all team members should be able to talk and share files in a secure and effective manner. Regular meetings should also be set up. However, remember to consider the time differences and vary who is going to be making the sacrifice in terms of having to participate in a meeting out of usual office hours.
Understanding the challenges of managing a remote team
There are a number of different challenges associated with managing a remote team. One of the issues that can often arise is that remote teams can end up feeling disconnected. This can cause team members to lose motivation. This is why it is important to make sure you check in with your team regularly and look for different ways to motivate everyone. Reward people when they work hard and consider flexible benefits too. If you would typically take your in-house team out for lunch now and again, why not order a lunch delivery for your remote workers?
Another challenge that is associated with remote work is the threat to data security. You need to trust that everyone in your team is going to be adopting stringent cybersecurity measures. However, if you are not there to ensure this, it can be quite worrying. A lot of data branches happen because employees misuse information or data without realising the consequences. This is why it is a good idea to offer cybersecurity training as part of your team's training requirements alongside the tips above.
Final words on setting up a remote project team
So there you have it: everything you need to know about setting up a remote project team. As you can see, there is a lot that needs to be considered when it comes to establishing a remote project team. If you find that you are struggling to establish an effective project team remotely, you may want to consider taking one of the newer courses for professional project managers that will cover this. After all, remote project teams are only becoming more plentiful, and they are here to stay.
The views expressed in this article are those of the authors and do not necessarily reflect the views or policies of The World Financial Review.