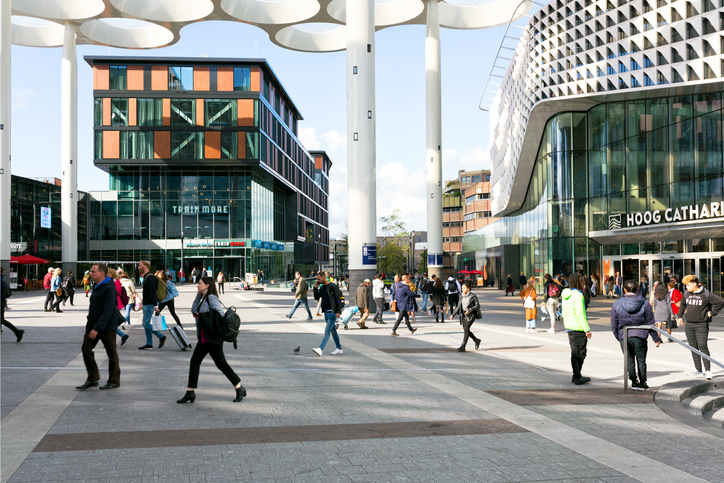 The business world is a competitive industry where it takes years of experience and hard work to reach on top. All the big companies that you see today in Forbes list were once small businesses handled by entrepreneurs who made wise decisions of entering the market at the right time.
One more thing that made them successful was starting or expanding businesses in the country that benefits them in terms of taxes and profits. The Netherlands is ranked #5 for being home to innovation and one of the best countries in the world where every small business is bound to be successful. It has the most advanced business market in Information & Technology, Agriculture, Chemicals and Pharmaceuticals, Logistics, Health Sector, High-Tech & Innovations, Energy, and Creative Arts.
So, if you are looking for expanding your business or set up a new business, Netherlands is your perfect destination. Here are some advantages of starting a Dutch business:
Lowest Tax and no VAT
Every business aims to pay less tax and gain more profit, especially when you are a small business that does not have enough funds to pay VAT. You can start a Dutch business by getting the basic documentation done in no time. The Netherlands believes in bringing talent and giving the right to everyone to unleash their entrepreneurial spirit. The corporate tax rate is 15% which is the lowest in Europe with no VAT due if the transaction is within the EU States.
Opportunities and Investors
A business is successful if it is set up in a market where there are many opportunities and interested investors. To find more information on how to start your business in Netherlands, you can visit intercompanysolutions.com and get all the necessary information you need. The Netherlands holds events to invite big investors to engage with Dutch businesses for the sake of partnerships and investments.
How to Start a Dutch Business?
The above-mentioned are the most important part of starting a Dutch business. It can be easy if you know someone who can handle the legal work as the Netherlands has much complex paperwork that only experts who are familiar with the country's law can handle.
Furthermore, there are different types of legal paperwork that depend on what type of company you are planning to launch in the Netherlands, whether it is a subsidiary, a Dutch NV company, a partnership with a Dutch business, or starting entirely new as a Dutch business. For expert advisory, Intercompany Solutions is best to serve you!
Intercompany Solutions
Intercompany Solutions is a company based in the Netherlands that has a team of experts in accounting and law solely established for foreign clients to cater to business and successfully establish it with 100% legal paperwork, including company formation, Dutch BV and NV, and Taxation.
They gather all the details and information about your company, or about you, and through meetings, they form an inclusive plan for company formation to establish your business in the Netherlands.
Final Thoughts
Expanding or setting up a company in another country is a risk, but business is all about taking bold steps to gain success. Intercompany Solutions is your pathway to start your Dutch business today!
The views expressed in this article are those of the authors and do not necessarily reflect the views or policies of The World Financial Review.