Since the 1700s to the 2010s, there has been a steady and healthy abundance of fictional, theoretical, and critical literary works all revolving around one overarching theme: feminism. 
That feeling you get when you read an awe-inspiring memoir written by a highly influential and successful woman, as she goes on for a hundred or so pages intimately detailing the times she wasn't so bright and preppy, that feels almost akin to sisterhood. Reading about vulnerabilities and successes alike from people we never thought could have bad days is a lesson on humility, and can in turn inspire you to view your life as not so different from the ones featured on front pages of the press.
There's nothing quite as empowering as reading about how someone you admire was able to turn things around even in their darkest of times. It is perhaps a universal feeling most women collectively share of reaching a low point in their lives and feeling utterly alone, wishing there was someone there who could have guided them to make better decisions and be more mindful about living in general; but worry not, we can be that someone for you. 
As every woman intimately knows the feeling of disconnection from their lives and feeling like every day is a struggle, these influential women on top are no exception. When you hear names such as Michelle Obama or Toni Morrison also feeling like the world is out to get them the moment they wake up, you feel less isolated about your own struggles.
Thankfully, there are now plenty of female-penned books that can give you just that pep talk you badly need. Whether you're looking for career advice, a hangover cure from a broken heart, or just a little nudge in the right direction through a little validation: there's no lack of inspiring women you can emulate. These titles are jam-packed with empathetic wisdom with a sense of delicacy only women can truly embody, along with their sage-like wisdom you can carry with you forever long after the last page.
The European Business Review has compiled some of the most inspiring books for women, written by women of all ages and races, that we hope will give you all the motivation you need to get out there and start living the life you want to live.
They cover a range of subjects from finances to female empowerment, so it doesn't matter if you're looking to freshen up your history of the women's movement or adhere to more modern-day feminist heroes; any woman will surely benefit from these inspiring reads.
1. Becoming by Michelle Obama
It's hard to imagine the former First Lady of the United States as someone that struggles with everyday musings much like the normal folk, but Michelle Obama's memoir is one filled to the brim with intimate details of exactly what made her out to be one of the most respected women in the modern world.
Through this book, you can read about her childhood days in Chicago, her academic journey attending Princeton and Harvard, her career as a well-known attorney, motherhood, and so so much more. She is not only a political figure in this one, but a multi-faceted woman that carries much depth within her; it's impossible to limit her to one role. 
More importantly, her autobiography was one of inclusion and advocacy for women. It's a fascinating read on how America's first Black First Lady was able to overcome all the disruptive forces both in her personal and private life and both as a person of colour and a woman. The resilience she demonstrated can be a message for any woman on how to hone their strength and drive, and how that will ultimately play in their favour once the time is right.
2. The Moment of Lift by Melinda Gates
Most popularly known by her husband's innovative invention that transformed the landscape of technology as we know it, Melinda Gates is also a philanthropist, businesswoman, and a global advocate for women everywhere. She co-chairs the famed 'Bill & Melinda Gates Foundation and also founded 'Pivotal Ventures', an investment company specifically for women and families in America.
In her book, she goes on to share meaningful life lessons from her ongoing tenure as the many roles she embodies; from amazing people, she's met over time due to the nature of her work and her travels around the globe that granted her wisdom. In the introduction, she writes: "I want all of us to see ways we can lift women up where we live." 
Throughout this unforgettable narrative, Gates introduces the reader to remarkable women and shows the power of connection. She has immortalized the phenomenon of 'empowered women empower women' in this autobiography. Perhaps one of the biggest takeaways from The Moment of Lift is this highly quotable phrase: "If you want to lift a society up, you need to stop keeping women down."
3. Secrets of Six-Figure Women by Barbara Stanny
Having six financial books under her belt before this one, Barbara Stanny is one of the leading authors on women, wealth, and power. Her career of 20 years and counting have contributed largely to the revolution of women's relationship with their money and general financial habits. As an author, life coach, motivational speaker, and workshop facilitator, she urges women to nurture their mental and physical wealth to create the life they deserve for themselves.
In Secrets of Six-Figure Women, Barbara Stanny identifies the seven key strategies of female high earners based on extensive research and hundreds of interviews, including more than 150 women whose annual earnings range from $100,000 to $7 million. By following Stanny's step by step framework, every woman can successfully make the money they desire.
She completely reframes the relationship women have with their hard-earned money and shifts the conversation away from being afraid to spend big out of fear of being called bashful, but instead guides them to be proud of their hustle and to reap the seeds of their labour.
4. Men Explain Things to Me by Rebecca Solnit
Known for popularizing the colloquial term "mansplaining", Rebecca Solnit's collection of highly personal and intimate essays explores various themes of modern feminism. Her un-saccharine essays all have a touch of humour in them but are delivered with utmost clarity and direct messages. From having your own interests explained to you and the #YesAllWomen movement to marriage equality, Solnit's pieces are a relatable look into gender in the 2010s.
The book's essays take on a range of subjects from the silly (like "mansplaining") to the serious (gender equality). Solnit's opinions about feminism, marriage equality, and our society are nothing less than bold (and sometimes totally necessary) in Men Explain Things to Me.
5. In the Land of Invisible Women by Dr. Qanta A. Ahmed
In the Land of Invisible Women revolves around Quanta Ahmed, the author, in her true-to-life story about being a British doctor of Pakistani descent as she took on a job in Saudi Arabia when her U.S. visa renewal was declined. Her autobiographical story is woven into both highs and lows: such as when Ahmed discovered her Islamic religion during a spiritual pilgrimage, as well as seeing some of her own co-workers celebrate the 9/11 attacks in America.
Things aren't always black and white, as Ahmed comes to realize on her two-year stint in Riyadh, but sometimes you just have to find the silver lining. This was a compelling book that explored women's resilience during traumatic situations, and how much strength we carry when we rise above it all.
6. We Should All Be Feminists by Chimamanda Ngozi Adichie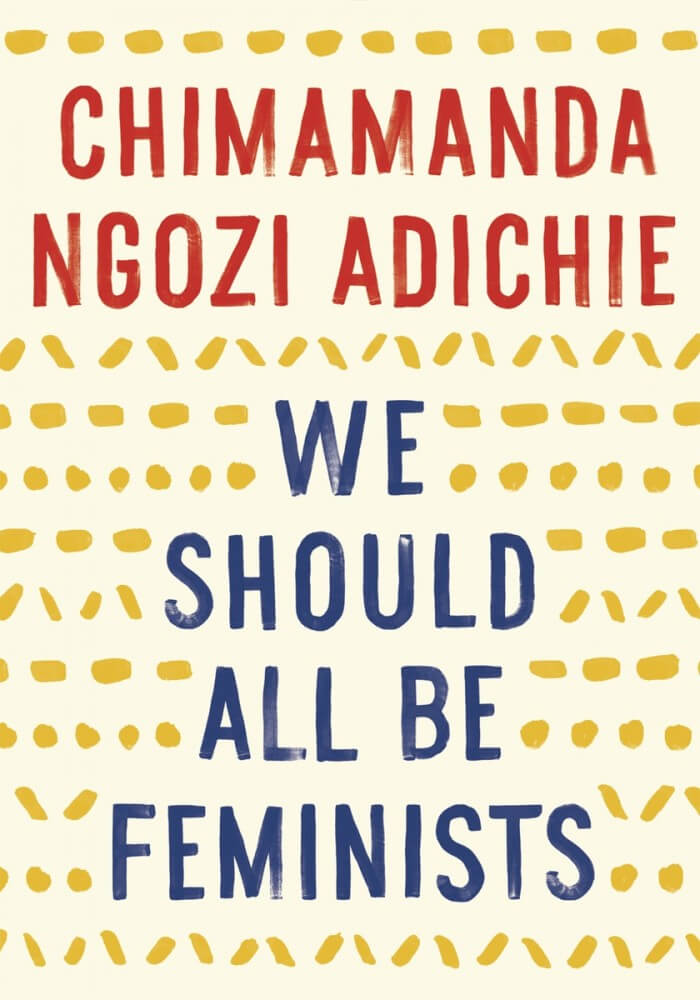 The Nigerian author Chimamanda Ngozi Adichie delves into her New York Times bestseller, We Should All be Feminists, to present her own definition of feminism amidst all oversaturated discussions revolving around the movement and questions surrounding which idealism is right. She explores what it means to a post-modern woman and feminist in today's highly sensitive world where 'cancel culture' is rampant on social media.
Her book is adapted from her TEDx talk of the same name with six million views to date. In both the video and her popular book, she looks at how 21st-century feminism can be more inclusive, not just limited to white feminism as is the more popular and accepted trend.  Adichie, being a person of colour, has a unique and needed voice that isn't often represented in feminist spaces. 
7. Year of Yes: How to Dance It Out, Stand In the Sun and Be Your Own Person by Shonda Rhimes
You might know her being the person that gave us countless hit shows such as Grey's Anatomy and Scandal, giving her a lifetime's worth of dealing with certain occupational hazards even as high in the totem pole as her position warrants. Shonda Rhimes, an executive creator, found herself at a stagnant point in her life as she was safely cocooned in her safe bubble, afraid to try anything new.
When her sister pointed out that she never reached outside her comfort zone anymore, Rhimes decided then that something had to change. For the next year, she would say yes to everything that scared her. In her book, she presents herself just like any other woman in work who is equally afraid of most things working women face, public speaking and feeling too comfortable. She gives insider tips on how to break apart from the standard hum and drum of your life, and how to live each day with slightly more excitement than the last.
8. Everyday Sexism by Laura Bates
A well-known writer and activist, Laura Bates, launched her 'Everyday Sexism Project' in 2012. Laura Bates craftily explains just how normalized subtle microaggressions aimed towards women in their daily lives are, from the simple whistle as you pass by a group of men or to more direct discriminatory actions in the office. This book is about the experiences that happen every single day, but are so quickly brushed off because of their unassuming nature and normality.
Most women experience sexism and harassment regularly — daily acts that are often ignored. With her Everyday Sexism Project, writer Laura Bates wanted to give women an outlet to speak up. What began as a website where women could share their experiences daily has managed to amass over 100,000+ testimonies from women all over the world, giving the movement more credibility and opening dialogues specifically targeting these everyday microaggressions.
9. The Source of Self-Regard by Toni Morrison
Toni Morrison is one of the most important writers of the 20th century. This book collects her own words in a gathering of essays and speeches that will leave you feeling inspired by all of the wisdom she has blessed the world with over half a century in the public eye.  Morrison is a genius, and reading words from her speeches, meditations, and essays feels like an invitation into her mind. 
Here is Toni Morrison in her own words: a rich gathering of her most important essays and speeches, spanning four decades. It is an enlightening look at how people of colour, especially women, deal with oppression through the lens of society, culture, and art.
10. Kim Jiyoung, Born 1982 by Cho Namjoo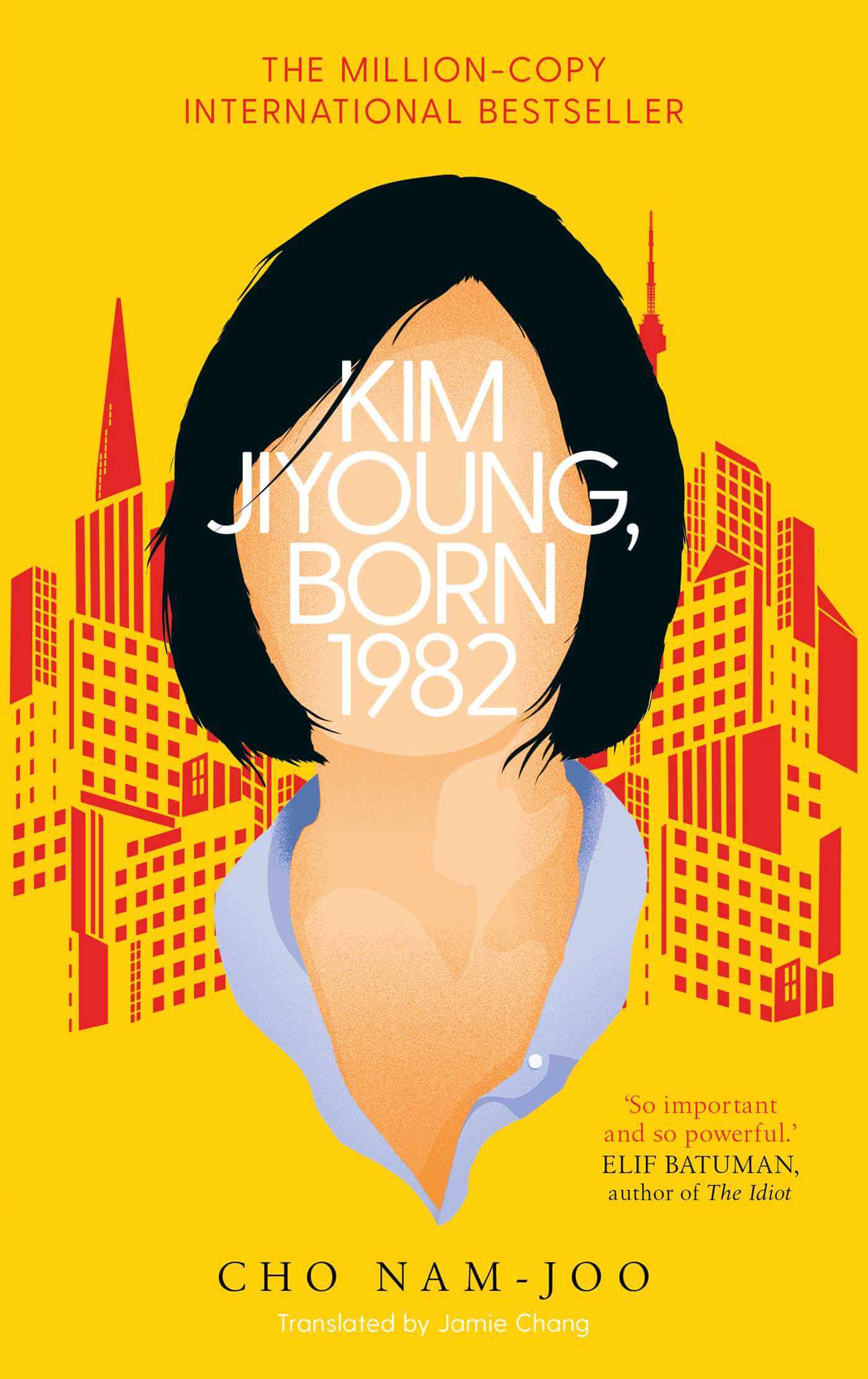 Dubbed as the "South Korean #MeToo bestseller", this feminist book from Cho Namjoo spoke to the hearts of South Korean women who still lived in a patriarchal society where most of their life decisions were dictated through its oppressive lens. This novel is a timely read as we strive to find ways for women to have healthy and meaningful lives in a deeply depraved society. 
Kim Jiyoung, Born 1982 comes from the commonplace nature of the story it has to tell, one of sexism and misogyny so unspectacular that we sometimes forget to question them. It is quite the ride as we see her gently challenge these societal norms in place, the resistance she gets for bringing attention to them, and ultimately the sense of gratification we readers receive as we see her pull out all the stops for people to take a woman seriously. 
There is something compelling in seeing the representation of this narrative of women's systemic devastation as completely unremarkable.
It has been decades since we first heard of the likes of Jane Austen or Sylvia Path make headlines for being women in literature, but it is because of their bravery in putting out their creative works with compelling messages that we can enjoy such a wide range of women-penned works today.
What these authors have all demonstrated, along with all other women in the world, is our penchant for surviving tough times and managing to make life lessons out of adversary. The manner in which women have evolved over time and are now taking ownership of their voices is a movement women of decades past could only dream of having, but a luxury we can now all thankfully partake in.
The views expressed in this article are those of the authors and do not necessarily reflect the views or policies of The World Financial Review.