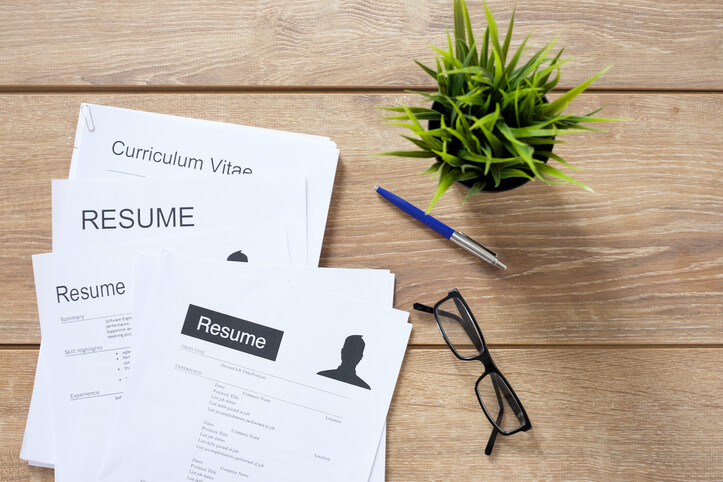 Looking for a job has been much simplified online. Instead of going through the papers or job boards like in the past, looking for jobs online is much easier and simpler. Armed with powerful tools, it's easier than ever to look for jobs on the web and apply for them. You can even send out applications automatically to jobs that fit your wants and needs.
There's just one tiny thing you need to handle before it – a perfect resume. While many job seekers don't believe it's important, a spotless resume is often the difference between landing your dream job and settling for something that's just decent or worse. Not many of us have been gifted with resume writing qualities, and if you find yourself in this group, this article is for you.
A Perfect Resume – the Gateway to Your Dream Job
Relying on your qualities often means nothing when it comes to getting your dream job. Some firms and companies need spotless resumes that perfectly encapture what you're like. The good news is that you can use a resume builder online nowadays to write the perfect resume. However, that's just a tool. You still have a lot of work to do on your own, writing down what makes you a perfect candidate for the job.
If you need help with it, you're at the right place. We'll tell you a few tips and tricks for the perfect resume that will help you land the job of your dreams.
Choose the Right Resume Format
Before you begin, you need to choose the right resume format. There are 3 different types – reverse chronological, functional, and skills-based. You can also use a combination of these three to build a unique resume.
In most cases, people choose the reverse chronological format. Most resume builder webpages will offer it as well, listing your past work experiences by starting with the latest one.
Use the Right Keywords
Many people forget that many companies will use online recruitment tools to go through the slew of resumes on offer. Imagine receiving 500 resumes and going through them all? It's tough work for anyone. That's why companies use special software to sift through the applications, and these tools pick the perfect CVs by keywords.
Experts say that before you create your resume, you should look for keywords most likely to be used in the company's query database on LinkedIn. The skills section should have them all. Just click on the More tab on your profile and enter the desired type of skill into the search box. It will give you related skills almost right away so you can easily incorporate them into your resume.
Once completed, those keywords will most likely be picked up by the company's recruitment tools, selecting you as one of the candidates. That's a perfect example of how powerful SEO can be.
Include Relevant Work Experience and Write in Detail
When writing your resume, include relevant work experience only. Part-time jobs such as retail sales or putting too many irrelevant work experiences won't make your resume better. It would seem like you're trying too hard. And it's even worse if they have nothing to do with the job you're applying for.
Write down your most relevant work experiences in detail. That's why it's called a resume – it's a summary of the most important data relevant to the job you're looking for. If you only have minimal work experience, don't worry. Just go into detail on your responsibilities and highlight your skills – you still have a lot to offer. The best way to learn is to see how others fill up their cv, you can look at accountants cv examples and learn from them, their focus on relevant experience, and keywords connected with the job they are applying for.
Oh, and no listing hobbies – managers are interested in what you can offer to the company, not what you do in your free time.
Bullet Points for Accomplishments and Responsibilities
List your responsibilities under every job in bullets points. There should be 3-5 at most. Don't use full sentences – keep things sweet and short. Bullet points will highlight key areas of your responsibilities the best and will make your resume easy to read and stand out from the crowd.
Education Information – Short and To the Point
Many job-seekers seem compelled to write as much information on their education as possible. That's the wrong approach. You should always put this information at the end of your resume or after the work experience. You should also just list the name of college, your degree, and the year you graduated – nothing more.
If the company needs more information on your college degree, they'll ask you personally during the interview. No need to list your high school achievements unless you have no education beyond it.
Keep the Resume to a Single Page
Your resume should never go over a single page. Don't write two or more unless you believe the extra information is relevant to the job position you're applying for. Keep things short and sweet and to the point. That'll likely attract more attention from the company instead of a "book" where you list your accomplishments for no reason.
The views expressed in this article are those of the authors and do not necessarily reflect the views or policies of The World Financial Review.