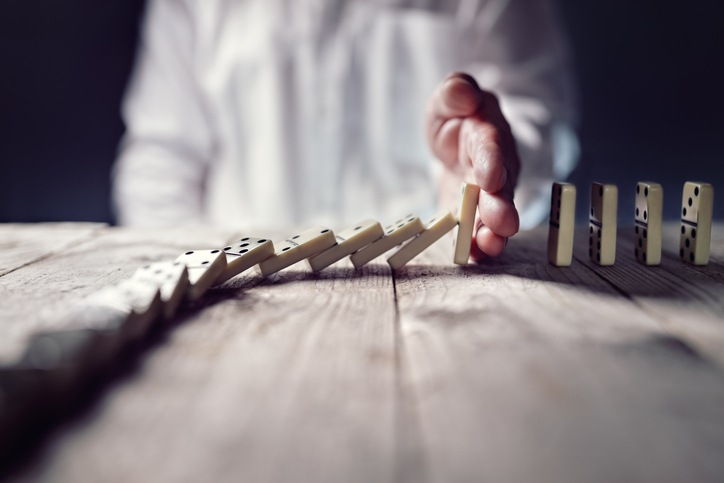 While running a business can bring huge personal and monetary rewards, being your own boss is not without risk, and starting a company alone can often leave you at the mercy of financial risks, with few safety nets to rely on. 
Compared to sticking to the safer route of employment with an established firm, running your own company requires you to be far more financially diligent and aware so you can protect both your monetary affairs and those of your firm. 
Nonetheless, while it's certainly true that starting up a company will likely mean you have fewer fallbacks in the event of problems, there are still some sensible precautions you can take to minimize the risks. Below are just a few ideas from the pros to help you weather any impending financial storms. 
Choose the right company structure
When you first start out, you must choose the best possible company structure for your firm. The type of company you run will depend largely on the people involved, plus the goods/services you intend to offer and where/how you hope to sell them. Before opening your firm for business, you should seek professional advice to help you evaluate the pros and cons of each. 
Ensure you take out adequate insurance from the start
It's often tempting to overlook the need for insurance, but should something happen and you fall victim to legal or other forms of action, you will rue the day you decided not to take out cover. Business insurance comes in many shapes and forms, and the particular type of cover you need will, again, be dependent upon the type of business you run and the goods/services you offer. For complete peace of mind, you should seek guidance and advice from a professional business insurance provider like kbdinsurance.com. 
Remember to protect intellectual property
If you've started a business that offers a particularly innovative or unique idea, you should copyright or trademark it as soon as possible. The laws governing intellectual property can be incredibly complex, so again, you should seek the advice of a professional firm. 
Read the small print
Before committing to any contractual obligations, you should scour the small print for potential problems – or, better yet, hire the services of a qualified professional to help isolate any possible problem areas. 
Protection for – and against – employees
Before hiring staff, you'll need to make sure you are fully compliant with employment laws in your state or country pertaining to the particular jobs you're providing. Again, this is not an area for idle speculation, so you should seek expert advice. 
Remember the dangers that exist online
These days, it's almost impossible to think of any company that doesn't rely on the web and tech to at least some degree for anything from simple email communications right up to Big Data crunching. However, while the web has undoubtedly benefited business in countless ways, the simple truth remains that every time you go online, you open up your firm (and yourself) to a veritable Pandora's box of potential issues. To mitigate the risks and reduce the dangers of cyberattacks, you should consider outsourcing all your digital operations to a professional cloud service provider that will look after your precious data 24/7/365.
The views expressed in this article are those of the authors and do not necessarily reflect the views or policies of The World Financial Review.