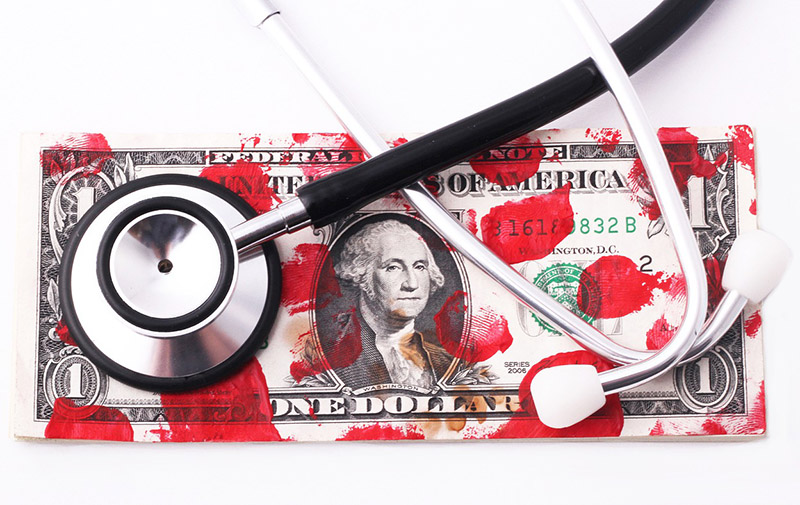 The first thing you should do after an accident is to seek medical attention for your injuries. It's critical for your health and injury claim that you go to a medical facility and get the treatment you need. The sooner you seek medical treatment; the less likely your illness will deteriorate.
You don't want to argue with your insurance company on who was to blame for your injuries. Medical bills, on the other hand, are frequently costly. Even minor injuries can cost thousands of dollars to treat. If you've never been in an accident before, you might be wondering who is responsible for paying the bills. 
What Are Your Options?
You have a few options, such as filing a personal injury lawsuit or using medical liens. In this post, you'll learn how to deal with your increasing debt and find solutions to pay for your injuries and medical bills. Here are some options:
Consider Moving Forward With a Claim 
You may prefer to "grin and bear" the agony after an accident rather than speak with an attorney and file a claim. The amount of money collected from a claim frequently outweighs the costs of dealing with the accident on your own. You could submit a claim for the following under a Tennessee liability policy:
Pain and suffering

Medical expenses, both past, and future

Mental anguish

Lost wages from time off work

Property damage

The cost of lost job opportunities

The cost of a disability, including medical equipment and changes to your home
While most victims are primarily concerned with paying their medical expenses, your claim may be worth far more than you realize. That is why it is critical to have your case assessed by an experienced lawyer in Pigeon Forge TN, who can assist you following an accident and then assist you in making the best decision for your circumstances. 
Personal Injury Protection (PIP) Coverage
All drivers are required by law to have $50,000 in no-fault insurance or personal injury protection (PIP) coverage. Medical bills and other damages are covered by PIP insurance, regardless of who caused the car accident. Your personal injury protection (PIP) insurance covers you and your passengers in your vehicle.
As a result, regardless of who caused the car accident, you submit a medical bill claim with your automobile insurance company. According to the policy limits, your insurance company pays for reasonable and necessary medical expenditures related to the car accident under general PIP coverage.
However, if you were inebriated or under the influence of drugs at the time of the accident, your PIP coverage may be void. In addition, other exclusions for PIP coverage may apply, such as causing an automobile accident on purpose or committing a felony at the time of the accident. 
Submit Your Bills To Your Health Insurance Company 
According to their contract with you, health insurance companies, like most third parties who make payments on your behalf when you are wounded, have a right of subrogation. That implies they will receive their money after your case.
They are, nevertheless, legally required to take a reduced sum depending on your legal fees and litigation costs. Furthermore, because the big health insurance companies have negotiated excellent rates for payments on medical charges, your health insurance company will pay the least amount to each of your medical care providers in the first place.  
What If The "At Fault" Party Doesn't Have Insurance? 
Unfortunately, some drivers do not have automobile insurance, even though it is needed by law. As a result, many drivers opt to add uninsured or underinsured motorist coverage to their policies. 
This is an excellent alternative because, in circumstances where an uninsured or underinsured driver is at fault, your insurance company will step in and pay the difference in amounts you are entitled to. However, these coverage alternatives, like personal injury protection, are not legally required by Tennessee law.
You have the option of immediately suing the driver. However, even if you win, there's no assurance that the person who caused the accident will be able to pay for your medical bills. They are known as "judgment proof" in this scenario, which can make collecting extremely difficult.
Because of the millions of people that call Tennessee home, accidents are common in Pigeon Forge. Every accident is different and poses its own set of difficulties. It may be in your best interests to hire a personal injury lawyer. An automobile accident and the resulting medical bills are far more complicated than they appear. A series of events may occur due to one mishap, and they may drastically impact your life.
The views expressed in this article are those of the authors and do not necessarily reflect the views or policies of The World Financial Review.