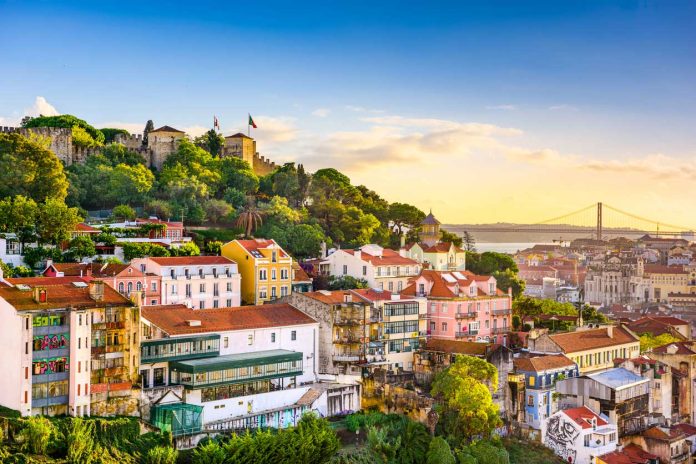 If you are looking to buy property in Portugal, you will want to read this guide! In it, we will discuss the process of buying real estate in Portugal, as well as some important things to keep in mind. Whether you are a foreigner or not, there are a few things that you need to know before buying property in Portugal. So, whether you're interested in purchasing a home or investing in Portuguese property, make sure you read this guide first.
Buying Portugal Property
The first thing you need to know is that the process of buying real estate in Portugal is not as complicated as it may seem. In fact, it is actually quite simple and straightforward. For many expats, Portugal is a second home. Portugal is a great place to relocate because of its beautiful shoreline, welcoming locals, and unrivaled climate. Lisbon, the capital, stands out as one of the most reasonably priced cities in Europe. There are roughly 500,000 people living in Lisbon. It has a certain appeal despite its limited size and population. But do not for a moment believe that it lacks the conveniences and amenities of a vibrant European metropolis. 
The Algarve's attractive seaside towns and villages, as well as the cities of Porto and Amadora, are also well-liked among tourists. Whether you're seeking the pulsating intensity of a larger city or the magic of a peaceful rural hideaway, Portugal has something to offer for any expat.
Finding Houses for Sale in Portugal
When it comes to finding property for sale in Portugal, there are a few different options. You can search online, in newspapers, or even by visiting real estate agents in person. Whichever method you choose, make sure that you take the time to look around and compare different properties before making a decision.
Once you have found the perfect property, you can make an offer. In Portugal, offers are usually made in writing, and you will need to submit your offer to the real estate agent or seller. If your offer is accepted, congrats! You are now the proud owner of a piece of Portugal real estate.
There are a few things to keep in mind when purchasing property in Portugal. First, you will need to pay for a lawyer to draw up the paperwork for the sale. This is important, as it will ensure that everything is legal and above board. 
Another thing to keep in mind is that, as a foreigner, you may be subject to capital gains tax when selling your property. This tax is not always applicable, so it's important to speak to a tax advisor before making any decisions.
And finally, remember that Portuguese real estate is a great investment. Not only will you be able to enjoy all that Portugal has to offer, but you will also be making a sound investment that is likely to appreciate in value over time. So, what are you waiting for? Start your search for property in Portugal today!
Portugal Real Estate: The Bottom Line
Buying property abroad can be a daunting task, but with the right information, it doesn't have to be. With this guide, you will know everything you need to about buying Portugal real estate – from the initial search to signing on the dotted line. So what are you waiting for? Start your property search in Portugal today!
If you're looking for more information on buying property in Portugal, make sure to check out our other blog posts. We cover topics such as Portuguese mortgages, the best areas to buy property in Portugal, and more!
Still have questions? Our team of is always here to help. Get in touch today and we'll be happy to answer any of your questions about buying property in Portugal. 
Now that you know the basics of buying property in Portugal, it's time to start your search! Portugal property is a great investment, so don't wait – start looking for your dream home today. 
Disclaimer: This article contains sponsored marketing content. It is intended for promotional purposes and should not be considered as an endorsement or recommendation by our website. Readers are encouraged to conduct their own research and exercise their own judgment before making any decisions based on the information provided in this article.


The views expressed in this article are those of the authors and do not necessarily reflect the views or policies of The World Financial Review.