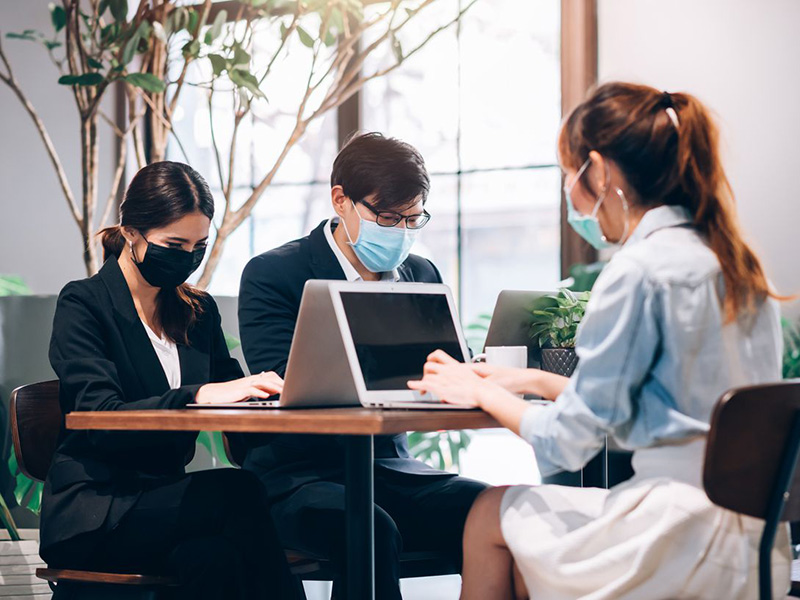 2020 has been an extremely challenging year for businesses in every industry as a result of the pandemic and this will only continue into the winter months. Every business needs to sit down and carefully consider how they can adapt to the current situation so that they can continue to operate while protecting the health of staff, customers and the public as a whole.
Client Interactions
One of the main areas that businesses will need to adapt is the way in which they interact with clients. Finding and retaining clients has new challenges as a result of the pandemic with face-to-face interactions severely restricted, so businesses may want to turn to digital forms of communication like Zoom for the time being. When meeting a client or potential client face-to-face, you need to adhere to Government guidelines at all times.
Innovate
When the world disrupts the ordinary, businesses have to innovate and it is those that are able to adapt that have and will survive. Times like this can bring out creativity and entrepreneurial-spirit s you need to think about how you could innovate and succeed in "the new normal". Speaking to legal innovation specialists will help you to make these identify and make these positives changes to the business while remaining legal and compliant at all times as this can be a challenge.
Become Delivery-Friendly
It is clear that the businesses that are able to deliver are the ones that have managed to thrive during the pandemic, so you will want to think about ways that you can make your business delivery-friendly. Being able to provide products/packages that would be of use to your clients during this time and creating a smooth, safe experience could help you to manage and keep people happy during what is a difficult time for all.
Connect Locally
Now is also a time for supporting the community and coming together (socially-distanced). Try to find ways that you can help and support the local community, which could include gift vouchers, supporting other small businesses and working with the local authorities to help those that are vulnerable.
Focus on Sustainable Growth
It is also important to think about ways to grow your business which are sustainable and cost-effective. Instead of spending a huge amount on digital marketing campaigns, you might find that now it is better to go with options such as a referral schemes, customer loyalty programs and using social media to engage with your target customer.
Hopefully, this post will help your business to adapt and succeed in the coming months and beyond.
The views expressed in this article are those of the authors and do not necessarily reflect the views or policies of The World Financial Review.