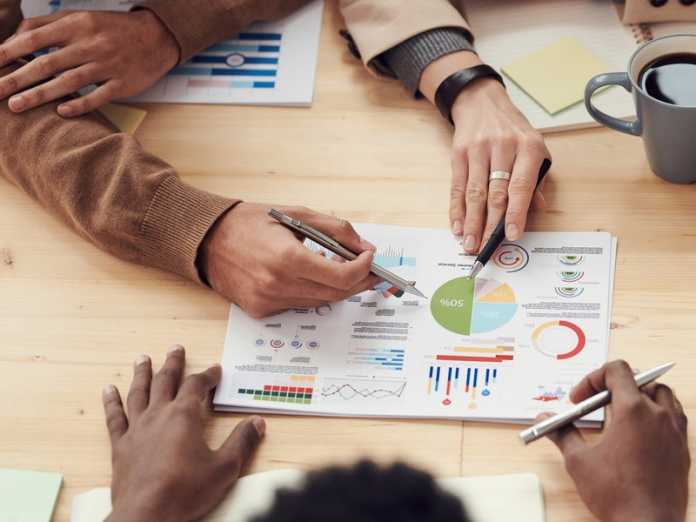 The global economy went through a disappointing downturn at the height of the pandemic. Restrictions disrupted the supply chain, leading to lower revenues and income. In turn, mass business shutdowns and layoffs happened. It became more problematic when increased unemployment reduced the demand even further. 
Fortunately, the economic rebound started and sped up last year. More businesses are now reopening as restrictions ease, and borders reopen. The pent-up demand and the emergence of online transactions have become more enticing for many startups. 
Today, businesses across various industries are getting back on their feet. But the inflation and interest rate hikes are some external pressures that might put them back into the gutter. This article will provide some tips to keep businesses afloat amidst market fluctuations. 
Guard Your Finances 
This move is fundamental to ensuring the sustainability of your business operations. It is even more critical if you want to expand or penetrate more niches. It is the best way to know if you have adequate resources. Otherwise, you may have to increase your financial leverage. 
You can safeguard your finances through the simple tips below:
Check Your Core Business
You can start by checking your core business. You have to determine which segment performs the best and which does not. Do you need to produce more to meet the increasing market demand? Do you have to make less to keep your costs and expenses manageable? 
You have to know which of these drives revenue growth and which reduces efficiency. You may consider adjusting the production size to enhance asset management efficiency and maximize revenues and margins.  
Look Into Your Balance Sheet
The next thing to check is your Balance Sheet. This will let you know the sustainability of your production. Is your cash on hand enough? Do you have enough inventories to process and supply? Are your fixed assets capable of producing more outputs? 
You can determine your Return on Asset and Asset Turnover Ratio to determine how much money you generate from your assets. These ratios will verify whether the current production capacity is efficient or not. 
Monitor Your Borrowings
Check your financial leverage as well, especially your borrowings. Why? The inflation rate has already increased considerably. For example, the inflation rates of the US and Canada have reached 7.9 percent and 5.7 percent, respectively. 
Many other G20 member countries also saw a substantial increase in the inflation rate. The policymakers are responding through a contractionary monetary policy. The Federal Reserve may increase the interest rates to encourage savings and lessen spending and investment. 
So if you have borrowings, you may consider paying early to avoid higher interest rates. If you plan to expand without enough cash, you may think twice before going to banks. But these changes are still transitory as part of economic recovery, making them manageable as of now. 
Check the Economic Conditions of the State or Country 
Before putting up your business, you must check the state's economic conditions. Aside from the inflation and interest rates, you must also consider the labor market conditions. 
The unemployment rate and wages may give you a hint of the purchasing power of consumers in the area. It may even tell you whether your business will have a chance to generate revenues and income. Government support like fiscal stimulus through subsidies or grants is also another factor to consider. 
Go for Your Preferred Business Structure
For many business startups, choosing the proper structure is vital to their success. If you want to go solo and shoulder everything, you may consider a sole proprietorship. If you wish to get more resources, a partnership, corporation, or limited liability company (LLC) may be your option. Many small-and-medium-enterprise (SME) startups have been choosing LLCs in recent years. In fact, 35 percent of them are LLCs. 
After choosing your preferred business type, you must determine its exact location. That is why the previous section is an important aspect. You need to know which state suits your business nature best. The market landscape, fiscal support, government regulations, and taxes will tell you how to run and grow your business. 
You must remember that each state implements application, renewal, and taxation regulations. The application fees, annual fees, state taxes, and franchise taxes are some of the monetary aspects to consider. These may vary depending on the state. 
Know Your Peers' Strategies 
Minding your own business is not always effective in the business world. The competition is tight, and the market landscape remains turbulent. So while you keep up with the trend, you should also observe how your peers move. That way, you can also apply their best practices, which can help you adapt to changes and maximize opportunities in the market. 
Adapt to Digital Transformation 
The market landscape is changing along with business processes. The pandemic has sped up digital transformation with more companies and customers going online. You can promote and market your business using social media websites and search engines. You can even create your own website and let users know what you can offer. 
Digital transformation also works for your daily operations. Workflow management software has become more effective at optimizing business processes. Even financial transactions are also adapting to the times. The preference for virtual credit cards and e-payments leads businesses to take advantage of technology. 
Make Your Employees Feel Secure
The problems with the Great Resignation are not over yet. Businesses now require employees to go back to the office, and many don't like it. Does your business need its physical presence? Are flexible work setups possible? 
Make your employees feel safe and valued, especially if you are still new in the industry. Let them air out their concerns and lend your ears to what they have to say. Consider their views and the implications they bring to your company. The last thing you want is to hire and train new ones, which may be more tedious and expensive. 
The Bottom Line 
Doing business today is better than in the last two years. But you must still be extra careful as the market and economic changes are external pressures that may disrupt your venture. Thankfully, there are strategies you can go for to weather them. They can help you keep up with the market trend, go head-to-head with your peers, and generate funds. 
The views expressed in this article are those of the authors and do not necessarily reflect the views or policies of The World Financial Review.