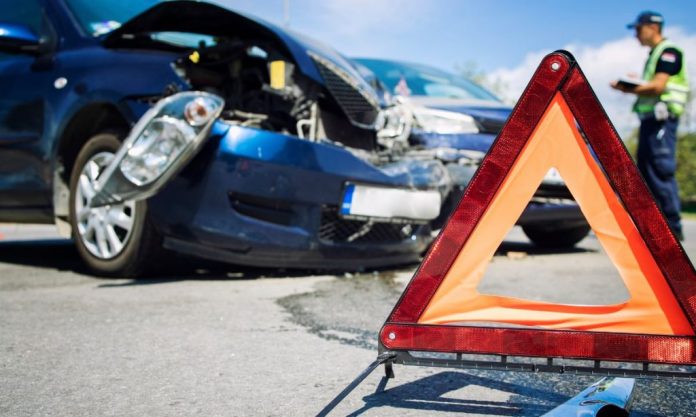 The aftermath of a car accident may be difficult, especially if you have serious injuries, and insurance companies don't always have your best interests at heart. As a result, you may be perplexed regarding the next legal action to take. Fortunately, a knowledgeable attorney can assist you in obtaining compensation for your injuries and holding the negligent parties accountable.
A car accident lawyer will fight for your right to reasonable compensation for medical expenditures, vehicle damage repair costs, and pain and suffering using their experience in personal injury law. They are familiar with the nuances of these situations and know how to increase your chances of victory during settlement discussions or in court.
Continue reading to see why hiring an experienced car accident lawyer can help you preserve your rights as an accident victim.
Determining Liability
A comprehensive investigation of the crash is the first step toward a successful vehicle accident claim. However, you may not know where to go for information and proof to support your case. An automobile accident lawyer will. The sooner you call a car accident lawyer, the sooner they can investigate the accident and secure vital evidence before it is lost or destroyed.
Your vehicle accident lawyer can assist you in obtaining the following evidence for your case:
Surveillance and traffic camera footage

Accident scene photos and videos

Eyewitness statements

Dashcam footage

Vehicle event data recorder ("black box") logs from large trucks in the crash

Police crash reports

Post-crash vehicle inspection or repair reports

Medical records from the treatment of your injuries

Expert opinion testimony from accident reconstruction, engineering, medical, vocational, and financial experts
A comprehensive investigation will assist you in determining what caused the vehicle accident and identifying the party or parties who can be held accountable for your injuries and property damage.
Negotiate With Insurance Companies
According to the National Safety Council, personal injury expenses exceeded $1 trillion in 2020 alone. While this may appear to be a lot, remember that most insurance firms are profitable even when dealing with many compensation claims. They'll try to dismiss your insurance claim or provide an unfair settlement. This is why contacting a car accident attorney as soon as possible is critical. Your lawyer should not be frightened by the insurance company and should instead negotiate on your behalf to ensure you receive a better and more fair settlement offer.
Represent You in Court
After denying your claim or making a poor offer, the insurance company may be unwilling to negotiate. Fortunately, when you have an experienced lawyer, you don't have to be concerned because you have a legal professional who understands the court system. They can represent you and fight for your legal rights, increasing the likelihood of a more financially favorable conclusion.
A Car Accident Attorney Can Assist You in Obtaining Medical Treatment
Many vehicle accident victims have difficulty accessing the medical care they require for their injuries, particularly if they require specialized care such as burn or wound care, occupational or vocational therapy, or orthopedic surgery. Many automobile accident lawyers have medical contacts and can connect you with the healthcare providers you require for physical and emotional rehabilitation.
Your lawyer will also ensure you stick to your treatment plan and not risk your physical recovery or automobile accident claim. An attorney can also assist you in obtaining copies of your medical records from your injuries' treatment and recovery. Your lawyer can also help you deal with medical costs and liens that may arise due to treatment and communicate with hospitals, insurance companies, and bill collectors on your behalf.
Bottomline
Even though the aftermath of a vehicle accident can be painful, if you have the right legal counsel, you won't have to go through it alone. Furthermore, if you contact an attorney as quickly as possible following an accident, they will have enough time to acquire and preserve critical evidence to support your claim.
Don't allow a car crash to ruin your life. You owe it to yourself to seek justice and the closure you require to move on. An accident attorney can guarantee that justice is served and that you are fairly compensated for any losses or suffering caused by the collision.
The views expressed in this article are those of the authors and do not necessarily reflect the views or policies of The World Financial Review.