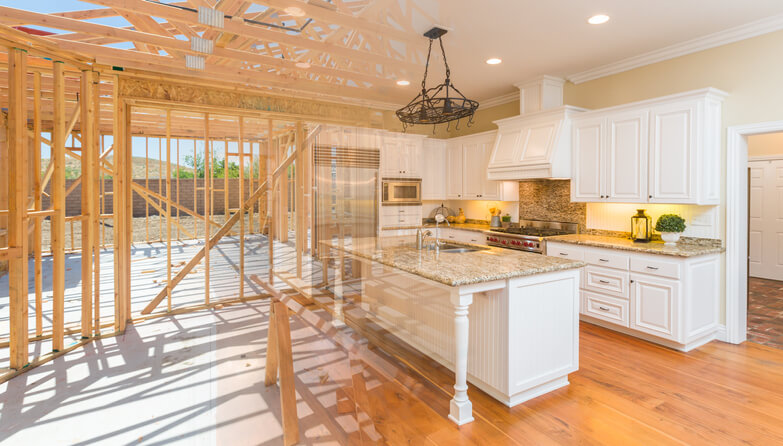 Buying a home is a great thing, but you cannot stop there. At some point, you will have to consider a renovation project – from new living room flooring in Brisbane to laundry renovations in Perth. The benefits of renovation extend beyond enhancing your living space with aesthetics and functional features. It can also add value to your property. However, it is easy to focus on the project itself and forget about upgrading your insurance. The truth is that renovation may increase your insurance rate or even reduce it. So you must review your home insurance policy during the project and take the necessary steps. Here are some facts you must know about the upgrades that can affect your home insurance.
Expanding your space
As your family grows, adding square footage to your living space becomes imperative. You may want to build an additional dwelling unit or add an extra floor. In any case, expanding your space may increase your home insurance rates depending on the increase in square footage. You may also consider a different type of coverage for the new addition. For example, water backup coverage is ideal when you build a basement with a new carpet.
Kitchen or bathroom upgrades
Kitchen or bathroom remodeling are popular renovation projects that add value to your property. Adding quality features like custom cabinets and new countertops makes it essential to extend coverage. The idea is to ensure its adequacy so that you need not worry about rebuilding or repairing your upgraded features if something goes amiss. Your insurance agent can help you determine new coverage. You may even qualify for a discount with features like new electrical or plumbing systems. 
Building a pool
A swimming pool is an excellent feature that brings luxury to your living space. But it makes sense to understand the implications it has on your insurance premium. You can Read more on what Home insurance covers and what it doesn't cover first. Typically, it will not include a swimming pool because its case is different. A standard policy often includes liability coverage for medical costs for injuries to a person on your property. A pool owner must get a higher liability coverage than usual because the chances of premises injuries and lawsuits run high. 
Adding a home office
The concept of a home office is popular these days as gig jobs and remote work are common. But you may need an additional insurance policy after investing in a home office. Regular policies do not provide sufficient protection for equipment for home-based businesses. Even if you have one, do not expect the coverage to be enough to safeguard your supplies, inventory, or specialized machinery. You may bolster the existing home insurance policy or buy an additional business policy to cover everything. 
Roof replacement 
A roof replacement is an ideal project that ensures more safety and adds value to your living space. Even better, it cuts down your insurance premiums, making it a worthy investment for any homeowner. Likewise, upgrading your HVAC system and installing security alarms can also reduce your premium bills. You get extra benefits if you live in areas prone to hurricanes, storms, and thefts. Aluminum guttering could  help your living space as well.
A renovation project can have a far-reaching impact on your home insurance. Before starting with the project, you must consider this factor for better planning and timely coverage upgrades. 
The views expressed in this article are those of the authors and do not necessarily reflect the views or policies of The World Financial Review.