Used car buyers purchasing vehicles in California will now be able to access more data than ever before
North Miami Beach, United States (December 8, 2022) – EpicVIN, one of the premier distributors of vehicle history reports, announced today that used car buyers looking at vehicles in the state of California will now be able to access the vehicle's emissions report in addition to other vital data needed to make an informed decision about whether to purchase a used vehicle. California joins just two other states, Washington and Missouri, with access to emissions records.
EpicVIN currently allows prospective buyers to check a VIN number and see critical information about a car's history, including ownership history, current odometer readings, open safety recall checks, title history, sales history, and major title brand checks, among other information.
Today's announcement ensures that Californians will be able to gather more information about a car before making a purchase.
"Purchasing a used car can be a difficult task to navigate," said EpicVIN's CMO Alex Black. "EpicVIN's database of information means consumers are prepared with key information to ensure they're making a sound investment on their used car purchase."
California has historically had the strictest set of vehicle emissions standards in the United States, even going as far as to adopt new legislation that will require all cars sold in the state to be zero-emissions vehicles by 2035. That means any new car sold in the state will be an electric vehicle (EV) and the option to purchase gasoline or diesel vehicles will not exist.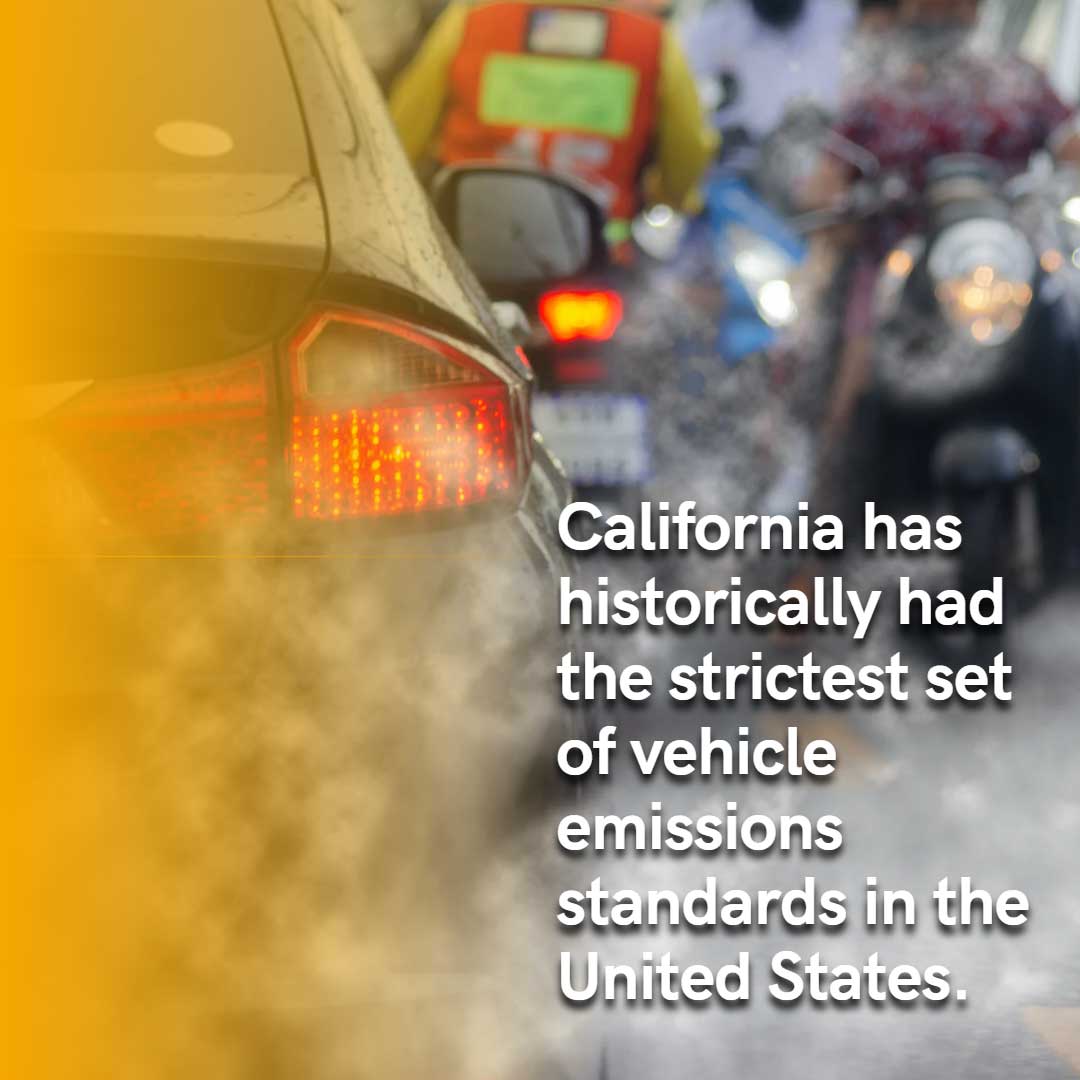 Despite an increase in electric vehicle sales and the push for car manufacturers to begin offering more EV options, most of the cars on the used car market use a traditional gasoline-powered engine. These engines – also referred to as internal combustion engines, or ICE – significantly contribute to air pollution in the United States and across the world. According to climate estimates, "California's transportation sector accounts for about 50 percent of the state's greenhouse gas emissions, nearly 80 percent of nitrogen oxide pollution, and 90 percent of diesel particulate matter pollution."
"We know that used car buyers are conscious of many things, and for many that includes the amount of pollutants their cars give off," said Alex Black. "The emissions status of a vehicle is equally as important as the engine, purchase history, or overall vehicle history."
In December 2021, the U.S. Environmental Protection Agency (EPA) announced a new set of emission standards for on-road cars for upcoming model years 2023-2026 to help improve air pollution. The new set of standards aim to decrease pollutants from cars and trucks and improve the nation's air quality. 
Older cars currently on the road don't have to meet the same set of standards as newer cars, which can lead to an increase in harmful pollutants. With new emissions data now available through EpicVIN's database, used car buyers will get an even deeper understanding of a vehicle's history before making a purchase.
To increase consumer confidence, EpicVIN is constantly updating its database of vehicle information to ensure that its consumers are getting the most up-to-date information available. With a user-friendly mobile app and graphic-focused reports, EpicVIN has revolutionized the way used car buyers access information.
To learn more about EpicVIN and the various vehicle history packages available, visit EpicVIN's website today or download the EpicVIN mobile app.
Disclaimer: This article contains sponsored marketing content. It is intended for promotional purposes and should not be considered as an endorsement or recommendation by our website. Readers are encouraged to conduct their own research and exercise their own judgment before making any decisions based on the information provided in this article.


The views expressed in this article are those of the authors and do not necessarily reflect the views or policies of The World Financial Review.