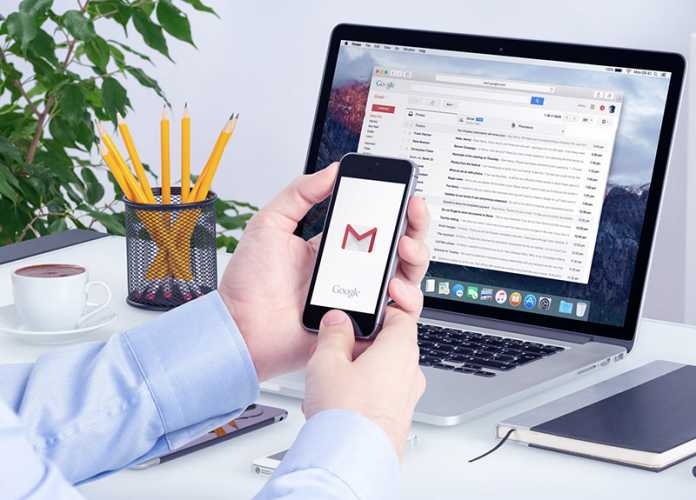 Is email marketing dead? Are there better ways to market your product? These are both questions that go through a small business owner's mind when determining which marketing methods to use. 
The answers aren't quite as simple as we'd like. Whether or not email marketing is good for your business depends on your clients and their preferences. In the UK alone, the average opening rate for emails is 18.39% , with click-through rates increasing from 0.9% to 2.4% in 2019. Email marketing produces results, but how do you know that these results are the best they can be?
The answer is simple—you must use the correct marketing analytics to ensure that your campaigns are hitting the right note.
In this post, we'll go over the most crucial analytics for small business owners.  
Why Is It So Important to Analyze These Statistics?
Without accurate data, you can't possibly know how well your campaigns are doing. With proper analysis, however, you can find ways to improve each marketing initiative.
Which Analytics Should You Track? 
Again, there is no simple answer. The most critical metrics for your business will depend on your goals and target market. However, some metrics make sense for most business owners. 
Deliverability
Getting a subscriber to open your email can be challenging. Convincing the subscriber's email filter to accept your email could be even more difficult. This is where you should consider the  deliverability and the variables that affect it:
Using the wrong email address

Spam filters

A client's inbox is full

Sending mail from blocked IP addresses

Filters flagging content because it sounds too promotional 
Most good CRM systems will incorporate statistics related to the number of delivered emails. They will report back when an email address is invalid or if it hasn't been opened. Business owners should work towards a higher ratio of delivered emails.
The Email Open Rate 
Next on the list is to check how many emails are opened. Using a robust CRM solution is the best way to track the open rate. If your open rate is low despite a good deliverability ratio, ask the following:
How up-to-date is the list?

Are the subject lines exciting or engaging?

Are you sending emails to everyone on your list, regardless of the relevance of the offer? It's challenging to create a generic email that appeals to everyone on your list. By segmenting your database in terms of customer type, you can create more effective campaigns.

Does your subject line read like spam? Spam filters pick up words or word combinations most often used by spammers. If you use phrases like "best deal sale," your message might read as overly promotional.

Do you send your emails at optimal times?

Is the email optimized for mobile?

Have you added a preview text? Think of this as your 60-second elevator pitch. Put the most important information here to attract your client's attention.

Is the content useful or engaging in any way? Email is a helpful tool but can also be an interruption to your day. If your message doesn't benefit your client, they'll feel that you are wasting their time. What is your client's enticement to read the email? 
The Click-Through Rate 
Having your clients open the emails is not enough. For you to make a sale, they must click through to your site or landing page. If your click-through rate is low despite having a high open rate, check:
The formatting of your message

. Readability and scannability are two factors to consider. Is it possible to read the message across several devices? Does the layout make the email look well thought out, or does it look cluttered?

What time the emails went out

. When did your subscribers receive the emails? Was it at a very busy time of the day or during a period when they wouldn't look at the emails?  Being more careful about your timing can make a great difference in the click-through rate.

Are emails personalized?

Some companies have found great success in using the client's name in the subject line. However, personalization goes beyond that. It's also important to provide the client with relevant offers that they'll appreciate.

Is a call to action clear?

Is the client able to see the next step clearly? Explain what they should do next. Create a compelling call to action and provide a big button so that they can go straight through to the landing page.
The Bounce Rate
Emails may bounce back to the sender if the email address is not valid or if the subscriber's inbox is full.  
It's important to identify invalid email addresses and remove them quickly. Not doing so puts you at risk of your domain being marked as spam. If the bounce rate is higher than 2%, your email provider might think you're spamming clients.
To avoid this, you should:
work with the most current email database

ask your subscribers to verify the email when they subscribe

build your own lists rather than buying them

work with a reputable email provider

allow clients to choose which emails you may send them
The Unsubscribe Rate
A high unsubscribe rate can also get you blacklisted. The only way to prevent this problem is to provide subscribers with what they want. Instead of sending marketing emails all the time, send valuable content. You might consider a tutorial on how to use a product or a list of community activities for the week that your client might find useful. 
The more valuable and interesting the information, the more likely they are to share it. Subscribers will also start looking forward to your emails, and be sure not to miss them.
Final Notes 
Improving your email marketing strategy starts with collecting the right statistics. With the tips listed above, you have your starting point. It's now up to you to implement them.
The views expressed in this article are those of the authors and do not necessarily reflect the views or policies of The World Financial Review.