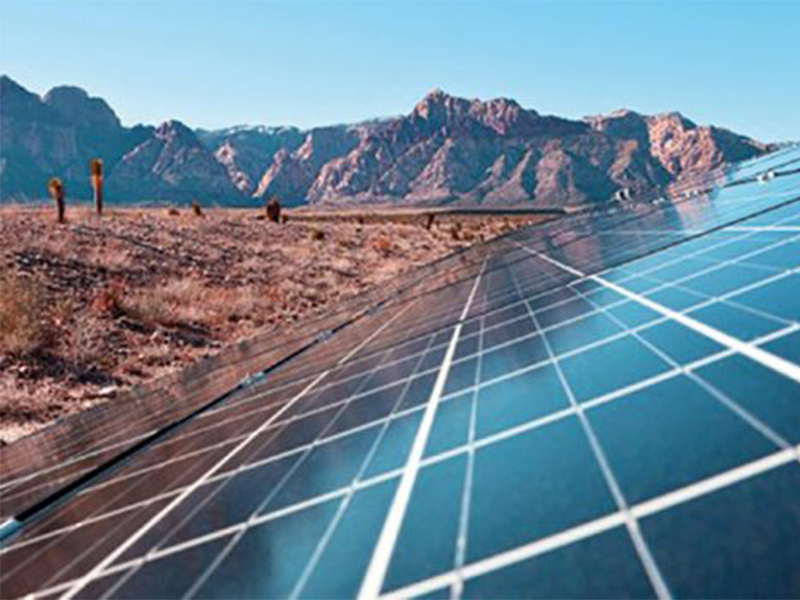 By Rahmat Poudineh, Anupama Sen, and Dr. Bassam Fattouh
In this article, we argue that investment in renewable energy sources is a no-regret strategy for hydrocarbon exporting economies of the Middle East and North Africa (MENA). It is also in line with some of the pre-renewable energy sector reforms in the region. Indeed, much of their ongoing energy sector reforms – such as the removal of fossil fuel subsidies – complement the move to a strong renewables policy. But their electricity markets, which are currently skewed in favour of hydrocarbons, will need to be carefully designed to support renewables. A holistic approach to energy policy, including establishing stable regulatory frameworks, robust independent institutions, and effective risk mitigation measures will be critical to advancing renewables in the region.
One might wonder that why resource-rich countries of Middle East and North Africa should be interested in renewable energy?
First, rapid energy demand growth is a serious issue in hydrocarbon-rich MENA countries. It is projected that the region's primary energy demand will be doubled by 2030. Economic and population growth, rapid urbanisation, and heavily subsidised end users' tariffs are the main factors behind soaring domestic energy demands. Just between 2000 and 2011, energy consumption almost doubled in Oman and tripled in Qatar. Other countries have also more or less a similar experience. The result is that many of these countries have had to divert increasing quantities of crude oil, fuel oil, diesel, and natural gas to satisfy domestic demand away from high-priced international markets. Given their heavy economic dependence on oil and gas export revenues, this puts them on a fiscally unsustainable path. The ability of renewable energy to substitute hydrocarbon fuels in most sectors of economy improves fiscal stability.
About the Author
Rahmat Poudineh is lead senior research fellow of electricy programme at the Oxford Institute of Energy studies. He is experienced in the economics and regulation of electricity sector. Rahmat has published numerous academic articles on network regulation, electricity market design, power sector reform, renewable support schemes, and gas and power interdependence.
Anupama Sen is a Senior Research Fellow at the Oxford Institute for Energy Studies. She has published extensively on the applied economics of energy in developing countries, spanning the oil, gas and electricity sectors. Anupama is also a Fellow of the Cambridge Commonwealth Society and was a Visiting Fellow at Wolfson College, Cambridge.
Dr. Bassam Fattouh is Director of the Oxford Institute for Energy Studies and Professor at the School of Oriental and African Studies. He is widely published on oil and gas topics and his publications have appeared in academic and professional journals. He also acts as an adviser to governments and industry, and is a regular speaker at international conferences.
References
1. Poudineh, R., Sen, A. and Fattouh, B. (2016). "Advancing Renewable Energy in Resource-Rich Economies of the MENA", OIES Paper MEP15, Oxford Institute for Energy Studies.
2. Roques, F. and Finon, D. (2017). 'Adapting electricity markets to decarbonisation and security of supply objectives: Toward a hybrid regime?', Energy Policy, 105, 584–96.
The views expressed in this article are those of the authors and do not necessarily reflect the views or policies of The World Financial Review.