Buying an insurance policy can be a ton of work, and it is quite an overwhelming process. Definitions, conditions, exclusions, endorsements, coverages, and other terms have the leverage to confuse you within seconds and possibly give you a hard headache. In addition, purchasing an insurance policy is neither an exciting nor a fun job. It is something you need to take seriously if you want to have the best possible insurance coverage. This is probably the reason why you will not be able to imagine your life without it. Just imagine the scenario of you losing all of your belongings due to a fire and having no insurance to cover it all and get your life back on track. You will find yourself homeless. The importance of insurance cannot be stressed enough, and that is why we have prepared a couple of useful tips on how to choose the most suitable one. 
Company History and Reputation 
When you are choosing an insurance company, this criterion is among the most critical ones. You need to be attentive and choose a company with a good reputation and history. This will help you to choose the right company on the basis of how they treated you, previous clients in need, what their rates of coverage were, and finally, if they are truly reliable. It will just take a short visit to their official website to find out how long they have been in business, what their mission and vision are, what values they preach, in which states they operate and sell their products, community involvement, financial strength, company leadership, etc. You need to be aware that you will not find a company with only positive reviews because feedback depends on the client, and if the slightest request is not fulfilled, it results in dissatisfaction. But, if you do not find enough information to help you create an image of the company, you can either send them an inquiry or find another company. When it comes to making a final decision, you should be comfortable with it and sure you made the best pick. Doing your homework and conducting thorough research will considerably help you with this. 
Independent Agent or the Insurance Company 
It is of the utmost importance for you to know that you are given the option of choosing an independent agent or insurance company. In some cases, people are not really sure who their agent is and who their insurance company is either. Companies usually sell their own products, while agents can sell products from many different insurance companies. To be safe, people normally choose local companies, as is the case with Florida insurance, for that particular region. This way, they can always visit the company when a problem arises. On the other hand, an agent's job is to find the company that may offer you the best policies to meet your requests and demands. However, this is not as easy as it sounds.
First things first, insurance companies work in cooperation with independent agents before and after the policy is sold. The insurance company, hence, defines and determines the premium by analyzing the coverages identified by your agent. After that, they mail you a copy of the insurance policy and handle the payment. In addition, the company can edit your insurance policy per your agent's request or because of a lifestyle change. Also, the insurance company provides the business with strategies that will prevent losses and pay claims if the loss occurs. You must know that the insurance policy is nothing but a contract you get to sign with the insurance company. What is covered by the policy is specified in the policy. So, before you put your name on the contract, read it carefully and see whether it includes all of the things you wanted to be covered. If it does not, you should talk to the independent agent and see if it is tailored to cover future losses. 
Insurance Company Financial Strength Is an Essential Factor
The worst possible scenario that can happen once you go through severe damage is your insurance not being able to pay your claims due to their poor financial results. A great number of agencies work with independent rating agencies, which provide them with review factors and financial results that serve as the basis for grade and score assessment. Eventually, you need to be super careful when choosing your insurance company and make sure that it has enough resources to cover claims in the event of an accident. 
Coverage 
It is all about money. You need to select a company that provides you with appropriate coverage for your business or personal needs. If you are not sure how the coverage functions and what the best coverage rates are, you should talk to an independent agent or insurance advisor. On the other hand, you will be able to spot the differences between coverage simply by comparing them. This way, you will be sure you are choosing the one offering you the best rates and highest coverage.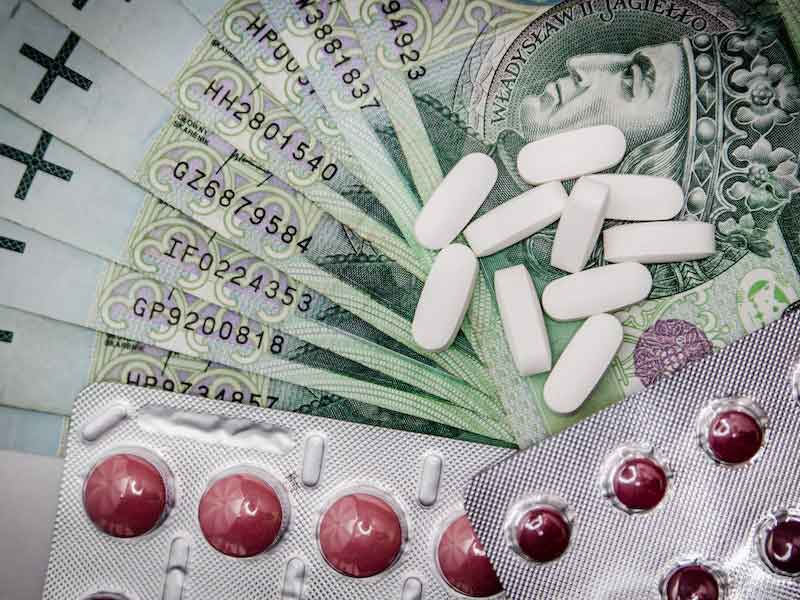 Price 
While price is one of the most important factors when purchasing your insurance policy, it should not be the only one. Just as the old saying suggests, "You get what you pay for". There are tons of reasons why prices vary between insurance companies. To this end, a lower insurance price may mean you have less coverage. Less coverage instantly results in less money in your pocket once the loss occurs. In addition, lower prices can mean that the policy issuer has entered a new market, and they have no experience as other issuers do. It would be wise to talk to your agent before you make the final decision and purchase the policy. 
Choosing insurance is a serious milestone, and you need to make sure that all risks are included. Insurance policies may pose you a huge headache since it is something you do not quite understand, so it would be smart to consult the agent or insurance and financial advisor before you make your final decision.
The views expressed in this article are those of the authors and do not necessarily reflect the views or policies of The World Financial Review.