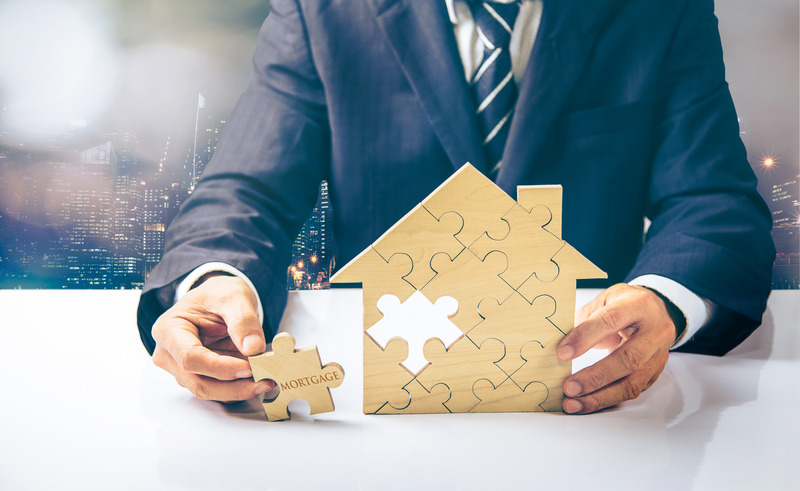 While many people think that getting a mortgage with bad credit history is impossible, that is not the case. Yes, your options are limited, but applying and getting approved is a scenario. Banks are usually not open to the idea of dealing with people that have a bad credit history, which is why you need to find an alternative.
There are several steps that you can take which will improve your chances of getting a mortgage with other lenders. Buying with a partner, honesty, having an explanation, etc. Of course, the rates may be significantly higher than the usual, but the bottom line is that you can get accepted. So, with that thought in mind, we decided to give you a small list of some of the best bad credit lenders for mortgages. Let's check them out.
Homebridge (Our Top Pick)
Homebridge is one of the most reputable lenders when it comes to bad credit mortgages. In 2016, they acquired Prospect Mortgage and solidified their spot as the best company and one that is very friendly and flexible with its clients.
The one thing that made Homebridge stand out in the crowd is the low loan amount limits, as well as their low credit score requirements. Applications are complete online and they only take a few minutes. They also accept applications from self-employed borrowers, which is a big plus.
Some of the required documents at Homebridge are photo identification, SSN, address, past and present employment, income sheet, and financial-related information. We found a good review of this lender which will help you get familiar with this lender. If you are interested in the review, you can read more here.
Navy Federal
Navy Federal is the largest natural member credit union in the United States. This is yet another reputable company. All you have to do to apply for a bad credit mortgage is to call them. They have been praised for their efficiency and effectiveness, as well as their good customer relationship. These pros, combined with the low-interest fees is what made Navy Federal earn a spot on our list.
This lender has several other options for people that deal with a bad credit score. Aside from mortgages, they also have excellent options when it comes to title loans. As you may know, they are short-term secured loans that use the borrower's car as collateral. The repayment terms at Navy Federal are better than most of the lenders, which is why many people choose them if they need fast money.
Of course, there are some downsides to this type of loan, like handing over the vehicle title to the lender and higher interest rates, but they are expected, especially when you take into consideration bad credit scores. On the flip side, some of the pros of getting a car title loans are quick cash, fast approvals, and no credit checks – hence why they are so popular with people that have a bad current score.
There are several things that you need to know about the car title loans and they are worth a read before applying for one. We are already a step further, which is why we can provide you with the best article that contains all of the details surrounding this type of loan and you can read it here.
LendingTree
This name should ring a bell because LendingTree is the biggest online lending marketplace in the US. It was founded in 1996 and many people can find the best deals when it comes to bad credit mortgages, insurance, etc. This company has been the top choice of many borrowers due to its popularity and reputation. After researching and learning everything there is to know about mortgages and bad credit mortgages, LendingTree turned out to be a very trustworthy company.
They have several types of mortgages, depending on the interest rates and they are all worth checking out.
The views expressed in this article are those of the authors and do not necessarily reflect the views or policies of The World Financial Review.