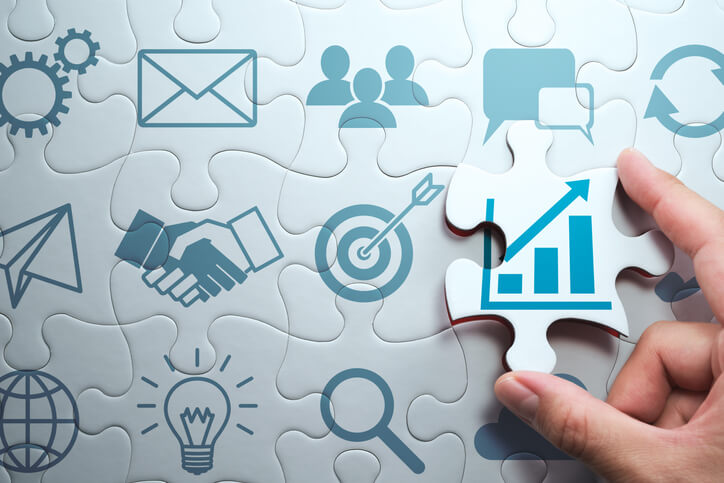 There is nothing as exciting as global business expansion, but it is never straightforward and you are likely to encounter major barriers. In this guide, we look at the top five challenges that companies experience when targeting expanding globally. We also outline key solutions to the challenges.
1. Compliance with Local Regulatory Requirements
When expanding into new markets, the compliance responsibilities are likely to be different from what you are used to back home. This means that compliance with local tax rules and related tax-obligations can get pretty complex.
Solution: Put more focus on due diligence and work with experts
Due diligence is very important because you are able to identify the actual challenges, but it is the expertise that can help to solve the issue at hand. By working with professionals such as Hawksford, it becomes pretty easy to comply with local employment laws and adhere to all licensing requirements. This will help you in saving time and mitigating risks.
Another useful thing is investing in tech-infrastructure. Although expensive, it can go a long way into helping you comply with the latest regulations. When looking forward to outsource a good firm for compliance, consider the one that is already established in the targeted region to keep the costs as low as possible.
2. Hiring the Right Talent
When expanding your business abroad, scouting for talents and retaining a company's unique culture is never easy. The challenges, including compliance with local laws, meeting the set quotas for local hires, and local rules, can make it pretty challenging for any talent hunting strategy.
Solution: Create connections
Working with local Chambers of Commerce can be an excellent way to find talents. Another very effective method is working with a specialized consultancy with advanced talents. One such firm is Hawksford. Here, we can connect your firm with different government departments, professional organizations, and chambers of commerce to build a reliable network. This might be all that you need to build useful connections and net the best talents.
3. Comprehending the Local Language, Culture and Business Etiquette
If you want your business to be successful, it is paramount to understand the local language, culture and etiquette. However, it is never easy.
Solution: Get a personal touch
Having staff, at least one who speaks and understands the native language might be all that you need to make a difference. Notably, many customers are at ease when dealing with people from the same region and speak their language. Based on your targeted jurisdiction for expansion, your firm might be eligible for financial benefits or more incentives to promote the employment of locals. Hawksford can guide you on this.
4. Travel Restrictions
This problem became prevalent when the COVID-19 pandemic struck, and a lot of countries imposed containment measures, such as lockdowns and quarantines. Even for top executives, who required travelling because they dealt with essential services or products, the movement was never easy. Now that COVID-19 is getting wrestled down, there are still so many restrictions that can make movement or timely travel challenging.
Solution: Work with a partner on the ground
Yes, the COVID-19 pandemic might have brought limitations, but that should not stand on your success. With an appropriate partner on the ground, your business can continue unhindered. One such example is Hawksford.
In one of the case examples, our experts helped a large company in Germany where its management had a tight schedule for expansion into APAC. They knew that all they needed was to get the right business administrative components, and we helped with them, including company incorporation, immigration requirements, and bank account opening. Hawksford exceeded the expectation of the client by making the entire expansion process seamless
5. Managing Supply Chains in New Markets
If you will use supply chains that cross national boundaries, managing them during expansion can be pretty tricky. For example, managing the storage facilities can be expensive and shipping costs can easily skyrocket.
Solution: Regionalize and Prioritize
When you regionalize your company's supply chain, it becomes pretty easy to take advantage of the most convenient routes and tech-driven models for higher efficiency. At Hawksford, we have experts who can help you easily identify risks and opportunities for more informed decisions. They are also familiar with the most common routes, investment treaties between different APAC and western nations, and taxes that you need to meet for efficient movement of cargo.
In Conclusion
We have to say that international business expansion can be pretty complex but amazingly rewarding when done well. To achieve the growth you want, the expansion requires good planning, timing, and ample resources. When planning your expansion, make sure to factor in the above challenges and bring a trusted partner on board. Hawksford can hold your hand by offering all the expertise that you need to support your focus on growth.
With our network of offices in key financial hubs and network of partners in various APAC locations, Hawksford can help you with all aspects of company set-up and management, from entry to compliance with different regulations.

The views expressed in this article are those of the authors and do not necessarily reflect the views or policies of The World Financial Review.