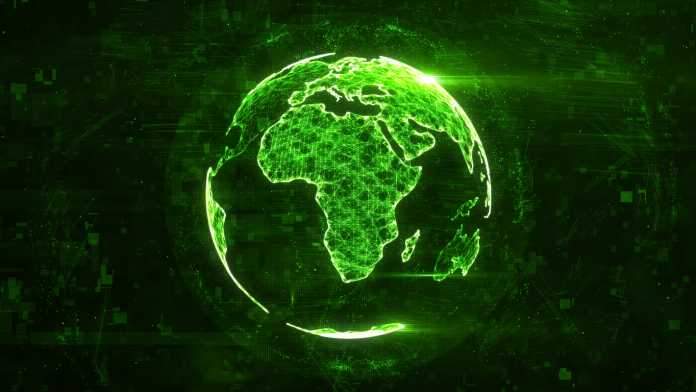 The emergence and the spread of Covid-19 and the subsequent categorization of it as a pandemic has wreaked global chaos as businesses were brought to a screeching halt.
However, this has not slowed down the interest that African countries have shown in cryptocurrency.
There have been record-breaking levels recorded in the peer-to-peer, otherwise referred to as just P2P, trading of Bitcoin in Africa in the past few months.
Data from analytics have shown more than $14 million in Bitcoin which has been traded across P2P platforms including LocalBitcoins and Paxful. In addition to this was Bitcoin skyrocketing in Africa in the build-up towards the Bitcoin halving says Louis Schoeman from Forexsuggest.com
There have been numerous reports and statistics that have indicated a steady rise in Bitcoin trading across the African continent. Covid-19 has left a path of destruction in its wake resulting in high inflation rates, weak currencies, and subsequent uncertain economic situations.
These factors along with the young, more digitally orientated, and growing population in African countries are the driving forces behind steady increases in cryptocurrency trading in Africa.
Key factors to consider
Bitcoin is decentralized and cannot be manipulated or controlled by any government, central bank, or anyone in particular, for that matter. Monetary systems are facing constant control with regards to taxations, inflations, and other factors.
There are some key factors that may be the determinants whether Africa is going to become the new frontier of cryptocurrency when looking at the conditions in various African countries and how cryptocurrency trading is liberating individuals from economic situations.
Inflation
Africa is greatly characterised by high inflation rates in addition to negative interest rates. There are numerous Africans who have turned towards cryptocurrency as protection against inflation.
Bitcoin's value is predominantly derived from speculative interest as a hedge. Africans view Bitcoin as a hedge against inflation due to its deflationary and controlled money supply in addition to its use as a potential primary means of exchange.
Zimbabwe, South Africa, South Sudan, Nigeria, Burundi, Egypt, Kenya, and Ghana are the African countries who have seen a surge in cryptocurrency trading in recent years not only as a hedge against inflation, but to have access to other benefits of trading cryptocurrencies.
Out of all the African countries trading cryptocurrency, South Africa, Nigeria, Ghana, and Kenya remain the countries that make up the majority of Bitcoin traders in Africa.
Financial inclusion
There is a great need for adequate and widely accessible financial services in many African countries which have been another main reason for the growth of cryptocurrency trading in Africa.
There is, however, a boom in mobile financial and payment solutions in Africa with Kenya in the lead with the most advanced financial sectors in addition to a mobile penetration rate of around 91%.
The trade in cryptocurrency allows for borderless trade across numerous countries and in addition, it is low-cost and has faster remittance payments than which is currently available.
Final Thoughts
Due to high inflation rates and a lack of development in financial sectors, amidst numerous other factors, Africa is currently the frontier for cryptocurrency. Cryptocurrency trading is steadily increasing in countries across the African continent with no sign of a decrease or a halt.
Disclaimer: This article contains sponsored marketing content. It is intended for promotional purposes and should not be considered as an endorsement or recommendation by our website. Readers are encouraged to conduct their own research and exercise their own judgment before making any decisions based on the information provided in this article.


The views expressed in this article are those of the authors and do not necessarily reflect the views or policies of The World Financial Review.