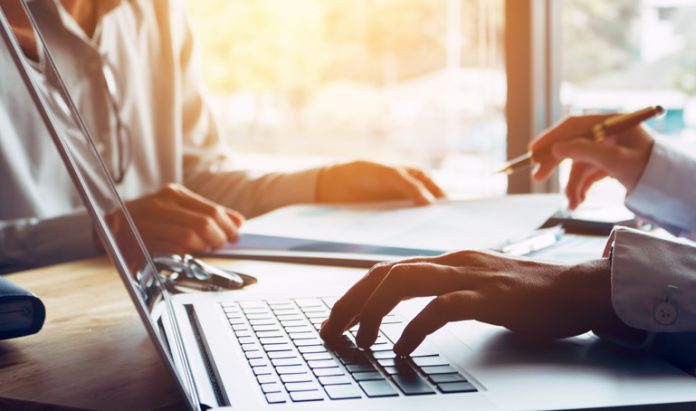 A must-have for any family, life insurance provides financial protection for your loved ones should you die at some stage. There are several options for life cover, however, whole life insurance can provide you and your family with permanent protection. 
In this article, we'll look at how a whole life policy works, as well as the benefits it provides.
What is whole life insurance?
Sometimes known by insurers as life assurance, this type of cover protects you for your entire life. When you die, the policy pays a tax-free lump sum to your family, supporting them during this difficult time. 
Like any type of life insurance cover, once you take out a policy, you start paying monthly or annual premiums to your provider. Keep in mind that your insurer may cancel your policy if you fail to keep up with these payments. Should this happen, you won't be entitled to receive any money for the premiums paid up until that point. 
How does it work?
Whole life policies are designed to last throughout your lifetime, virtually guaranteeing your family a payout. This means you don't have to worry about your family's financial health after you've passed away. Whereas term life insurance covers you for a set period of time – whole life policies provide permanent cover, not to mention peace of mind.
The amount your family receives depends on the amount of cover you choose to take out. One benefit is that whole life insurance offers a fixed payout amount. This is especially handy, as when you get older or develop health conditions, the pay-out retains its value. Your premiums are also fixed throughout the policy.
There are two main types of whole life insurance cover – balanced & maximum:
Balanced cover –

The standard type of whole life cover. As mentioned before, both your pay-out value and premiums stayed fixed throughout the policy. If you're looking for cheap premiums, buying cover at a young age can help you lock in a lower rate.

Maximum cover

(also known as 'with profits")

–

this policy features an investment element with the policy linked to an investment fund. Each month, your insurer invests the money you pay for premiums to make a return big enough to cover the eventual pay-out.
You may receive bonuses if the investment performs better than expected. However, if the investment fails, your insurer may increase your premiums to cover the loss.
There are other types of whole life policies – such as over 50s life insurance. This is a whole life policy designed for people aged 50 and over who may otherwise struggle to be accepted for cover due to age or health conditions. Because of this, there are no medical questions or exams. Over 50s cover usually has a 12-24 month waiting period before a claim can be made.
Why buy whole life insurance?
Whole life insurance is often seen as a wise investment; because you'll always have some form of coverage in place. Not only can it protect your family for the future, but it can also be used to help them with future finances, such as:
Living expenses

Household bills

Funeral costs

Mortgage repayments

Paying off any debts and loans
If you want to ensure your family is financially secure after your death, then whole life insurance could be the right choice for you. It provides protection against the unexpected, while still offering a guaranteed payout. 
Whilst term life insurance only pays out if you die within a certain timeframe, whole life insurance will provide an income for your loved ones no matter when you pass away.
How much is whole life insurance?
There are several factors that determine the cost of a whole life insurance policy. When you apply for cover, your insurer will typically ask some routine health and lifestyle questions. This is usually regarding information such as:
Your age

Health (In some cases – family medical history)

Smoker status

Type of policy

Cover amount
As you get older, the cost of life insurance increases. Therefore, it's best to buy cover early to save on costs. Smoking, whilst bad for your health, can also cause extra costs for life cover. 
If you're a smoker, you can expect to pay more for premiums than non-smokers. Some insurers may reduce your premiums if you stay smoke-free for 12 months or more.
Whole life policies typically charge higher premiums compared to term policies, although the former provides permanent cover. Of course, if you're looking to protect your family on a budget, term life insurance is a cost-effective alternative to whole life cover.
You can also get joint life insurance – this covers two people within a single policy. Joint policies can be ideal for couples who share an income and other finances, for example – a mortgage. Typically, the policy pays out after the death of one of the policyholders. After that, the policy ends, so the surviving member would need to take out further cover if needed.
Can you cash in a whole life insurance policy?
Most providers will allow you to cash in a whole life policy, but they may also charge a high fee or penalty to do so. Some whole life policies have a surrender value – which means the amount you receive may be much less than originally.
It's important to remember that this decision shouldn't be taken lightly. Make sure you understand the implications of cashing in your policy, weighing up the pros and cons.
About the Author
David Griffiths is a Tech & Finance blogger and digital agency consultant – he has worked in digital for 11 years in client-side, agency-side, and freelance consultant capacities. He now writes engaging content and creates innovative digital strategies for the finance and tech industries.  He is the creator of Enviroute – A new travel app to check the Severn bridge status – that is currently seeking investment. Dave spends more time than he cares to admit watching skateboarding videos and likes to express himself through the medium of internet memes!" If you want to work with David on your content marketing, or improving your digital agency operations, you can reach out via his LinkedIn profile here.
Disclaimer: This article contains sponsored marketing content. It is intended for promotional purposes and should not be considered as an endorsement or recommendation by our website. Readers are encouraged to conduct their own research and exercise their own judgment before making any decisions based on the information provided in this article.


The views expressed in this article are those of the authors and do not necessarily reflect the views or policies of The World Financial Review.