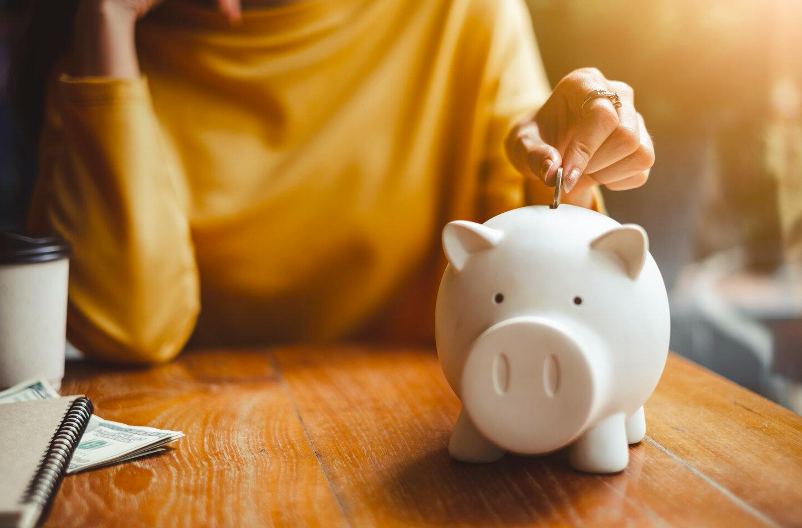 Where should you invest during times of uncertainty? We weigh in on safe, high-yield investment options that should bring in secure profits during COVID-19.
There are few things more valuable than stable finances in 2020. As we continue to battle COVID-19, we're holding our cash close to our chest to ensure we have plenty set aside for a rainy day.
After all, it looks like there are many rainy days ahead for the global economy.
It may not be the right time to play risky games with our money, but letting it sit stagnant in a savings account is just as unwise. While we ride out the pandemic, we may as well do our best to make money off our money.
In a year of significant ups and downs, it may be hard to believe that there are safe, high-yield investment opportunities out there. But if you're looking to invest, there's a lot to get excited about.
Gold
Gold has held onto its value throughout history, earning its place as a favoured stock investment. For this reason, gold is perceived as a safe asset during volatile periods. And what year has been more volatile in recent memory than 2020?
Despite stock market instability, gold has surged throughout the pandemic. Investors have seen gold as a safe investment to hedge against financial uncertainty, raising the price of gold by over 19%. If you had bought gold two years ago, you'd be happy with the current trends.
It's not too late to jump on the gold train. Gold continues to appreciate even if the dollar falls and it's not affected by fluctuating interest rates. Prices are still on the rise as investors scramble to purchase this 'safe haven' asset.
If you're thinking of dabbling in stocks, gold might be the safest way to secure investment profits.
Silver
2020 is silver's year to outshine gold. Silver is working hard to protect investors as economic stability heads further into unchartered territory. The precious metal has been a safety net this year, with prices expected to spike by the end of 2020. While it is known to rise and dip, silver has a strong reputation for making a solid recovery.
Many savvy investors see silver as one of the greatest investments of our time. Offering protection in times of turmoil, silver can secure your profits and bring greater financial security when you need it most.
Bitcoin
For a moment there it seemed that the hype around Bitcoin had subsided. But it's back in full force.
Trading in Bitcoin comes with low fees and high liquidity, making it a good investment for short term gain. With the world so heavily reliant on the internet, it's no wonder the digital currency has piqued the interest of so many investors. In its short history, Bitcoin has quickly increased in value. In the few periods that it's fallen, it's fallen slowly and has managed to stabilise in a short period of time.
There are many companies currently exchanging in Bitcoin, so it pays to do your research before deciding which to trade through. It's also wise to protect your Bitcoin from hackers and scammers, which can be done with a hardware wallet.
Term deposits
If you're not into trading in stock right now, look for a high-return time or term deposit to earn competitive interest on your funds.
At times like these, it pays to play it safe and fixed interest term deposits are about as safe as you can get. With little risk involved, there is very little chance that you'll lose any money, and your funds are protected even if something were to happen to the bank.
The returns may be smaller than higher-risk investments, but with fixed interest rates, returns are steady and reassuring. Ultimately, the more money you have stowed away, the more interest you'll earn.
Property
The property market continues to boom across the globe despite our many struggles throughout COVID-19. If you have the means to service a mortgage, property is a safe investment. Whether you're looking for a home or investment property, now is the time to jump onto the ladder and catch prices where they're at right now.
In the last decade, the property market has proven to be extremely profitable as both a short or long-term investment. The further down the track we get, the higher the price of property becomes, so if you're thinking of making the purchase, do it as soon as you can.
With dropping interest rates, it's becoming easier to finance a home loan. And with the help of tax pooling, pesky provisional tax on rental income doesn't need to be complicated. So what's stopping you? The real estate market is cyclical, resilient, and recovers well in times of decline. However, a downturn is not on the horizon, so it's as good a time as any to increase your portfolio.
While these five investment options aren't the only ones available to the savvy investor, they are the most popular options for those looking to minimise risk while maximising profit in what has already been a tumultuous year. Explore your options, diversify your portfolio, and start securing tomorrow's profits, today.
Disclaimer: This article contains sponsored marketing content. It is intended for promotional purposes and should not be considered as an endorsement or recommendation by our website. Readers are encouraged to conduct their own research and exercise their own judgment before making any decisions based on the information provided in this article.


The views expressed in this article are those of the authors and do not necessarily reflect the views or policies of The World Financial Review.