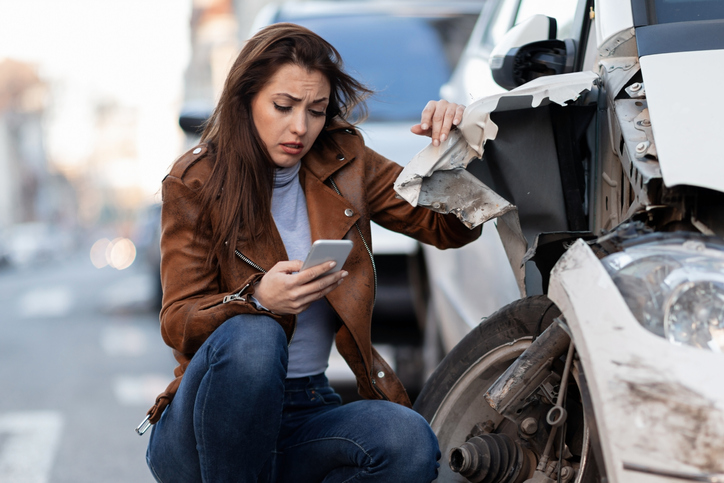 Things are bad enough after a car accident. 
You're injured through no fault of your own, you need hospital care and time off work, and your stress levels are through the roof. Car accidents are caused by another motorist's failure to adhere to traffic laws. When an accident happens and someone is involved, certain procedures must be followed for insurance payments to be made. Filing a claim with a professional services law firm specializing in this kind of relief can streamline the process, as well as increase their chances of receiving funds from insurance companies. You can navigate to https://www.moseleycollins.com/ to get a free consultation and legal guide for your claim.
To make matters worse, you're confused by the information that's coming your way from friends and relatives. 
Some are telling you to hire a personal injury lawyer immediately and others are saying that you don't need a lawyer – the insurance company will sort everything out.
What's the truth?
When should you contact a personal injury lawyer after an event of an accident – if at all?
If there are no injuries
Say you're lucky. There's been an accident but the only damage was to the vehicle. You escaped without injury – or think you did.
In the aftermath of an accident (even a simple "fender-bender"), just because you think you're fine and have not suffered an injury doesn't mean that this is the case.
It is quite common for pain or injuries to have a delayed onset after an accident.
Wait until you have been thoroughly checked and cleared by a doctor before you declare yourself injury-free.
If you have been fortunate enough to escape without pain, injury, or any other health complications, there may be no reason to contact a personal injury lawyer.
When there are slight injuries
If you are slightly injured in the accident – say you have minor whiplash or painful cuts and bruises that require hospital treatment – you may not require a lawyer.
If you hire a lawyer for a small claim (a few thousand dollars), a large chunk of any award will go to the lawyer. 
Most personal injury lawyers work on a contingency basis for larger claims. That is, they take a percentage of whatever compensation is awarded to you. 
However, for smaller claims, they may request a fee that will eat up a good portion of any compensation amount.
If your insurance company is not playing hardball and is complying with what you expect, there may be no need for a lawyer.
In the case of more serious injury
If there are broken bones, lengthy hospital stays, and/or chronic health consequences of your car accident (such as persistent headaches or vision impairment months afterwards), the case for contacting a lawyer becomes more compelling.
In such cases, where medical bills have mounted up, you are forced to miss work, and there are longer-term implications of the accident, your insurance claim is likely to be substantial.
Motorcycle accidents can lead to some of the most severe injuries seen on the road. In the event that you get in a wreck on your bike, contact experienced attorneys as soon as possible. The team at Spaulding Injury Law, Alpharetta personal injury lawyer can help you get the support you need.
The insurance company is more likely to dig its heels in and play hard in such cases. Most have powerful lawyers who will be investigating the accident thoroughly and looking for opportunities to pay you less.
How do you know if the amount you are offered by the insurance company is fair and commensurate with your losses?
By hiring professional legal assistance to represent your corner, you can check everything and communicate on an even footing with the insurance company.
Contacting a lawyer also demonstrates to the insurance company that you are prepared for negotiation and, if necessary, litigation.
This can substantially improve the returns you receive.
The contingency fee you will pay your lawyer is usually around 30 percent. That is, they take 30 percent of any settlement.
So, let's say that the insurance company is offering you $50,000. You hire a personal injury lawyer who is able to negotiate with the insurance company and increase the settlement to $100,000. 
The lawyer takes a third – or $33,333. You still come out well ahead in the deal, with $67,667.
In addition to the financial benefits, the lawyer will relieve your stress by handling all contact with the insurance company, allowing you to focus on your healing and recovery. 
You no longer need to worry about whether you are saying or doing the right thing: your lawyer's experience will guide you.
What to consider before hiring a personal injury lawyer
The most important factors to consider before contacting a personal injury lawyer,l such as the legal team from Vogel LLP, after an accident are:
Are you injured – have you been confirmed injury-free by a medical professional?

If you're injured, how badly?

Did you require a stay in hospital?

Were there any fatalities in the accident?

Have you experienced any chronic health effects?

How much are your medical bills?

Have you missed work, school, or other important activities?

Has your emotional state or relationship suffered?

Is there a dispute over whose fault the accident was?

Were other people injured in the accident?

Was there a problem with the police report or technical complications with your accident?

Did the accident occur in a protected area (like a school zone)?

Is your insurance company starting to "play hard" with their questioning?
Consider these factors and, if you are not sure, ask a personal injury lawyer for their opinion during a free consultation.
Most lawyers realize that you have been through a traumatic experience and want to help you. You can expect an honest and professional opinion about whether it is worthwhile you hiring them to help you.
As a general rule, in less serious cases, it may be better to settle out of court with the insurance company and move on with your life. 
Where injuries are more serious, it often pays to hire a personal injury lawyer to represent you in negotiations or in litigation.
The views expressed in this article are those of the authors and do not necessarily reflect the views or policies of The World Financial Review.