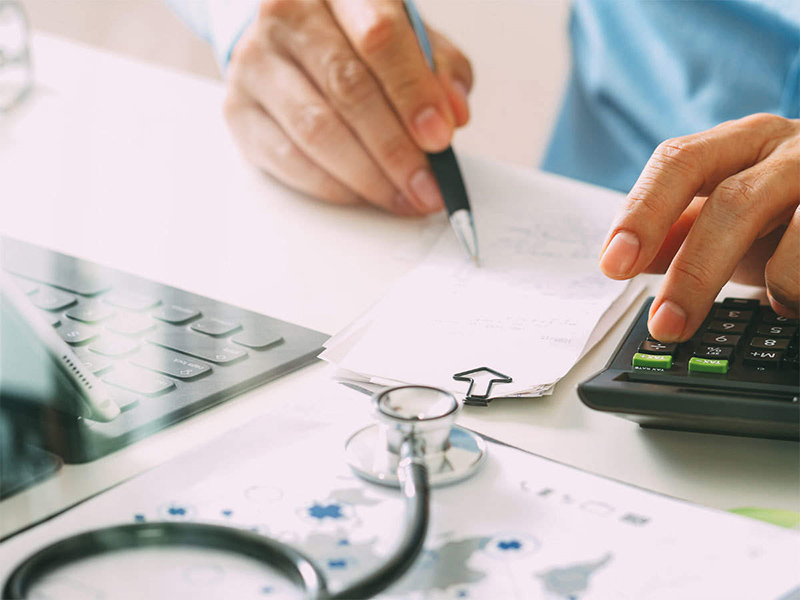 Healthcare is essential, but it can get pricey. Unfortunately, many of us find ourselves trying to weigh premium costs against the potential risks, but this equation is never 100% precise. Instead, why not focus on finding coverage that works for your body and your wallet?
Making Smart Choices in 2021
If the pandemic showed us one thing, it's that wellness isn't always the norm. Anything can happen, and you might require a type of care you never saw coming. So, keep the protection for you and your family as the focal point while choosing your plan.
Try to gauge how many appointments, preventative care treatments, and surgeries you expect to undergo in the next year or two. After all, health coverage is there to maintain your well-being – the price is only secondary.
Tip: If you have a partner whose occupation offers some benefits to family members, why not coordinate them? That way, you might choose a lighter plan for your purchase and still get coverage for all essential health crises.
Convenience is another aspect to consider. Especially if you're getting a group plan to cover all family members, you'll want access to trustworthy nearby medical professionals in case of emergency.
The question of HMO vs. PPO comes up here, but there's no one-size-fits-all answer. The best thing you can do is learn how they work to make as informed a decision as possible.
The COVID-19 Relief Bill
The insurance marketplace sells government-subsidized policies. It's still coming from private companies, but for a fraction of the cost.
Private insurance is becoming more affordable, at least for the next couple of years. The $1.9 trillion coronavirus relief package includes provisions to reduce healthcare costs due to the ongoing pandemic and elevated unemployment rates. The changes include:
Premium subsidies for 2021 and 2022

Forgiving amounts due for subsidy recipients in 2020

Expansion of financial help qualifications
In layman's terms, the current law removes the cap on who qualifies for premium tax credits. It also limits the premiums anybody must pay to 8.5% of their income. As a result, many adults currently ineligible for health insurance will now get a chance to get it.
If you gave up on the idea of getting your insurance through the marketplace before, take advantage of this privilege while you can.
Top Insurance Money-Saving Tips
Some advice applies across the board, whether we're in the middle of a global pandemic or living our daily lives as usual.
1. Shop Around
Insurance is a dog-eat-dog market, which gives anybody well-versed in various terms and strategies a competitive advantage. So, take your time to research the jargon and learn various plan details.
Then, go online and shop around, comparing copay, coinsurance, lifetime maximums, and everything else until you find the best option for your needs.
2. Get Discounts
If you find yourself in a medical emergency and requiring immediate help, asking for discounts won't be the first thing to come to mind. So, negotiate and ask whether they're available before anything of the sort happens.
Billing departments and healthcare facilities might be open to negotiation. For example, you might get a discount for:
Paying for a procedure in advance

Paying in bulk

Paying cash instead of a check
A doctor treating your healthcare concern might also take your finances into account and reduce fees, but you have to broach the subject.
3. Use Technology
Recent tech developments are making health information easy to collect. Insurers took advantage of the trend, seeing people with high fitness tracker scores as low-risk customers.
Bring gathered historical data to your appointments and get that conversation going. Also, look into plans that incentivize healthy living.
Tip: If these programs aren't available at the moment, ask again in a year. Some companies are already doing it, but many more will soon follow suit.
4. Supplement
Insurers might up your bills quite a bit due to pre-existing conditions. While it's always much less of a hassle to get all your coverage from the same company, it could be better to find alternative ways to cover some needs.
Notably, disease-specific assistance programs in many hospitals offer financial support to patients. Don't be afraid to ask around.
Wrap Up
The key takeaway is simple – you can't avoid these expenses altogether, but you don't have to pay an arm and a leg. Having a reliable, accessible medical professional on your team is more important than ever before.
Knowledge helps you make better decisions. Learn about your options, read the relief bill, and discuss everything with your broker. All that research will pay off when you get your policy.
The views expressed in this article are those of the authors and do not necessarily reflect the views or policies of The World Financial Review.