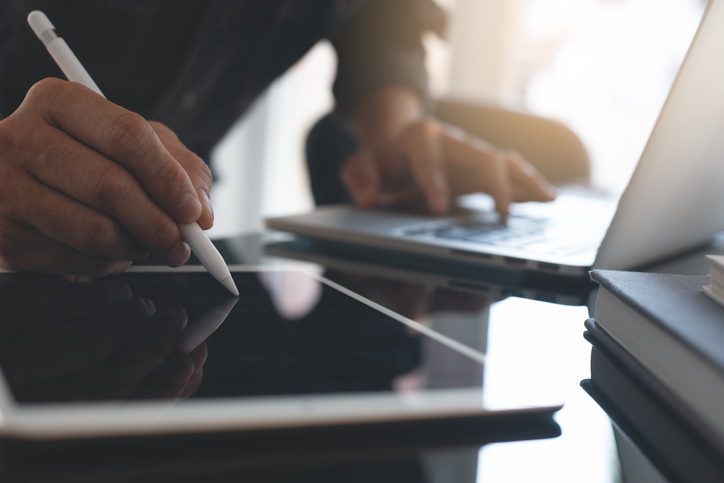 To thrive in today's marketplace modern companies need more than a digital presence to grab the attention of customers. Without a professional and interactive website, it will be difficult to recoup the investments. Getting involved in your first website project can be frustrating without proper diligence when choosing a offshore web development company.
Creating a standalone web solution is a complex process that largely determines the success of a business. Therefore, the right choice of a web solution development company is a prerequisite for the progress and development of the company. In this article, we will discuss how to choose an agency that provides reliable web development services.
How does a perfect web development company look like?
First of all, let's highlight the main criteria for an ideal web development company:
high-quality development;

compliance with deadlines;

clear, transparent budget;

reasonable prices;

good communication;

warranty.
Let's analyze each point and determine the important questions you should ask a web studio to find the perfect partner for your new project:
It develops high-quality projects
Would you like to check the level of professionalism of a web studio? It's easy enough. Let's start with the portfolio. You can check the latest projects. They should be modern and stylish. If this is the case, you can communicate with the company staff and ask for a portfolio of the largest web portals developed by the company. A great advantage if the portfolio includes projects with high attendance. This is great evidence that the agency develops good quality websites for customers to benefit.
It meets deadlines
This metric is quite difficult to estimate, but it is worth discussing it in detail with a company's team. Ask how long they are going to develop your project, what issues may occur in the future, and how they will affect the development time of the project. Agencies with experience can provide you with an in-depth development plan based on your technical demands in a short time.
It provides cost transparency
When it comes to the price of a project, you need to know what is included in the development cost. Some agencies can offer services for which customers should pay additional fees. So you are recommended to define what tools will be implemented in your project and how this will affect the total amount.
It offers reasonable fees
Ask about the cost of developing your project. In most cases, you won't get the exact sum, but you will get a lot of different packages. If everything matches you, go to the next level. If this price does not suit you, ask them to offer you other solutions to remain within the budget.
It keeps good contacts with customers
At the beginning of cooperation it is almost impossible to determine what communication will be like in the future. However, you can check this from the first conversation. The employees of a professional web studio are always polite and offer various ideas to solve a customer's problem. Moreover, it is useful to discuss how the development process will be going. 
For example, some agencies provide their customers with a project management tool. Each customer has access to a system with a detailed web development plan, which is updated every day. So, a user can use it to estimate the results at any time and check what has already been done, what is being done at the moment, and what will be done in the future. 
It provides guarantees 
Ask the company what guarantees they provide after the website development is done. Every professional web development agency has a specialist on its team who checks the site for bugs. You have a right to understand what will happen if bugs occur after the launch of a web portal or an app for IoT. Therefore, the company should provide a  shake-down period, regardless of the project type: be it an e-commerce website, a blog, or a mobile app.
Thus, choosing an agency  in the field of web development is not that difficult. It is recommended to ask important questions and get definite explanations. Go to the company website, and look at their works, social network accounts, and customer testimonials. The website of a highly professional company is user-friendly and attractive. Digiteum is one of the best companies to develop reliable websites and applications to meet all customer's needs.
Freelancers vs web development companies
There are several options for gathering a team to create a site:
1. Freelancers 
The cheapest way is to collect freelancers. Their services will be lower than the cost of development in the studio. But the coherence of the team is the key to quality work. Each specialist will have to be separately controlled, to collect everything together. Freelancers are difficult to control, unite in working groups, join in time, and track changes. Therefore, the development is delayed, and a number of difficulties arise in the course of work. This is really inexpensive but very difficult.
2. Development companies
 This is the best way for those who value time and want to get results. Of course, the cost of developing a site increases significantly. But a well-coordinated team is working on the project, everyone knows what to do, and everything is controlled. Formal contracts mean the absence of problems, missed deadlines, and other troubles. This is an opportunity to make a great site that will perform its tasks.
Digiteum is a reliable company for web development 
Digiteum offers different web development services that help customers to solve problems and transform businesses according to the latest technical and business standards.
As a custom web development company Digiteum is ready to dive deep into the business ecosystem and technology infrastructure of a customer and explore the market, estimate all needs to offer an approach that will help to improve a customer's business.
Digiteum offers:
custom web development;

web design service;

app development;

web applications for IoT;

IT consulting.
Conclusion
A web development studio should not only be technically professional but also understand  the features of the business to cooperate with, and know about the pitfalls of developing solutions for such a business. After all, a web portal or app should not just work, but solve business problems and generate income. Digiteum specialists solve different challenges depending on the customer's business direction, budget, desires, and requirements, among other important factors to run a business successfully. 
Disclaimer: This article contains sponsored marketing content. It is intended for promotional purposes and should not be considered as an endorsement or recommendation by our website. Readers are encouraged to conduct their own research and exercise their own judgment before making any decisions based on the information provided in this article.


The views expressed in this article are those of the authors and do not necessarily reflect the views or policies of The World Financial Review.