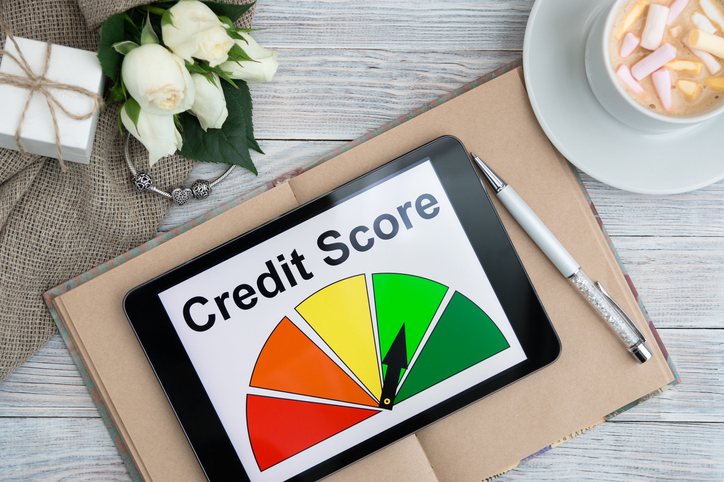 Bad credit has the potential to put your life on hold. If your credit score is worse than normal, you may find that you're being charged higher interest rates on your credit card rates and loans, or your loan applications might be outright refused. You may also have more difficulty being approved by a letting agency for a place to live, and you could even be denied employment.
Fixing a poor credit score is not altogether impossible, so if you're struggling with bad credit, choose to look at the scenario with an optimistic mindset. There are plenty of simple ways that you can go about improving your credit, and you don't have to overwhelm yourself with all of them at once. Here are the easiest ways to improve your credit:
1. Keep your credit card balances low
If you're a big credit card spender, it might actually be a good idea for you to split your spending between multiple credit cards, so that you can keep each balance fairly low. It's not a good idea to spend over 30% of your available credit on a credit card, or it could hurt your credit score. Avoid bad spending habits and spread it out if your spending tends to be quite high.
2. Remove hard credit enquiries from your credit report
Your credit report is something that's produced annually, and documents your credit status and credit activity, such as loan history and debts. Companies can check your credit history when considering whether to offer you a loan or determine how creditworthy you are, and each enquiry can potentially impact your credit. Luckily, there are ways to get rid of your hard credit enquiries from your report – this page on Crediful shows you how.
3. Dispute inaccuracies on your credit report
Just as there's a way to remove hard credit enquiries from your report, there's a way to remove inaccuracies too. Take a good look over your report, and if you notice that something isn't looking right, dispute the information and keep pressing until you see a resolution. It's best to do this in writing, so you can go back and reference should you need to.
4. Consider other forms of repayment
If you're a credit card-only person, or you usually get by with applying for loans, try mixing things up and going for a combination of the two. Having both types of credit, and paying them off when you're supposed to, can actually help you to improve on your credit score in the long run.
How long will it take to boost credit?
Unfortunately, there's no fast pass for good credit, especially if yours is particularly poor. But with the right sort of commitment, you can expect to start to se positive changes after the first six months or so of taking action. If you're disputing errors, you should see a change to your credit within one-to-two months, when these items should be removed from your credit report. Other processes can take a little longer to show through.
The views expressed in this article are those of the authors and do not necessarily reflect the views or policies of The World Financial Review.