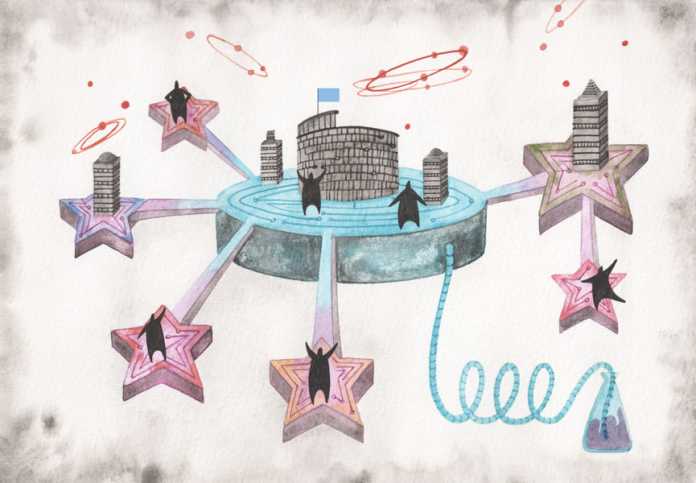 By Michele Mastroeni, Joyce Tait& Alessandro Rosiello
The encouragement of innovation has been pursued by many different governments and levels of government, as innovation is seen as a source of economic growth. While there have been some successes, many policy initiatives have been disappointing. The latest approach to innovation policy being developed in Europe is that of Smart Specialisation. This article puts forward a framework to help policymakers develop an innovation strategy that can help address some of the current limitations in the Smart Specialisation concept and which can improve the long-term efficiency and success of regional innovation policies.
Industry leaders and governments have pursued innovation as a source of economic growth for the last two decades and, while firms have been striving to harness innovation to move beyond their competitors, governments have struggled to find a way to create and maintain an environment that encourages innovation within their jurisdictional boundaries. The European Union's efforts to encourage innovation-led economic growth predominantly focus on the regional level of governance, the most recent approach being "Smart Specialisation".
While Smart Specialisation offers a potential solution to Europe's challenges in pursuing its innovation agenda, we believe such an approach is limited and, based on our experience in research and policy consultation, we have proposed an alternative framework that combines the perspectives of both policymakers and innovators. This framework facilitates the development of strategy at regional and national levels and provides tools and techniques to identify and solve some of the practical challenges facing innovators and policymakers in implementation of these strategies.
The policy component of this framework should provide generalisable principles that can fit the variety of contexts and development pathways different regions will encounter. This component of our framework is a heuristic based on structural evolution, viewing economic and political activity as influenced by the actions of individual firms or organisations and also by a region's history, resource endowment, rules, laws and practices. This component is dynamic (i.e. historically and chronologically aware of change); sensitive to its cultural and geographic context; and conscious of the fact that policy makers have different incentives from the entrepreneurs and innovators they are attempting to influence. It provides stakeholders and policymakers with the means to determine how best to nudge, push or pull different variables so that potentially innovative sectors can transition to a higher level of productivity.
The views expressed in this article are those of the authors and do not necessarily reflect the views or policies of The World Financial Review.