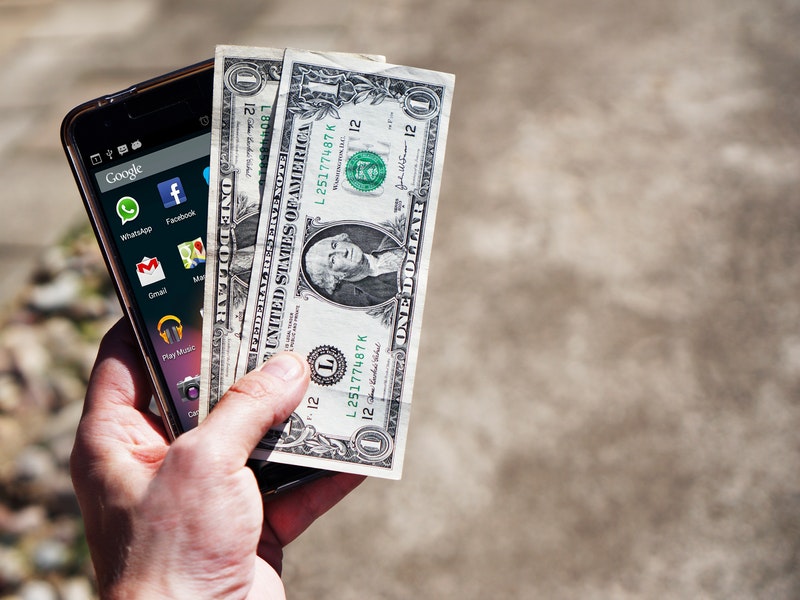 Throughout our lives, there will undoubtedly be a point in which we need a little extra money. Maybe you're saving up for something or have an unexpected bill to pay? As much as we may not like, money does indeed make the world go around, and sometimes we can't always predict our financial situation. 
Luckily enough, there are some ways that can help. All you need to get started is a device and an internet connection. In this article, we are going to look into these different solutions to get fast cash online.
Sound interesting? Then let's get started!
Take out an online loan
If you need funds ASAP, then one of the easiest and quickest ways is to consider taking out an online loan. While you do need to think about repayment options and the additional costs of interest and fees, it's perfect for those in an emergency. For example, if you need a bit extra to cover a medical bill or car issue.
You can get fast cash loans online easily by filling out the required application. Different lenders will offer different amounts, but one of the main advantages is that you don't need to be worried about your credit score. In most cases, once approved, the money will be in your account the following business day.
Sell your items 
Another great way to earn extra cash and clean out your home at the same time is to consider selling some of your items online. There are various websites that can help you do this, and you would be surprised at how quickly things get grabbed up. From clothing, games, collectibles, and décor, the options are endless. Someone else's trash can be another's treasure!
Alongside this, you might even consider selling some homemade items. Sites like Etsy allow individuals to set their own prices and ship their goods around the world. It's a simple way to make some quick cash if you have a hobby that you love.
Participate in surveys 
While online surveys might not give you the biggest payout, they are an effortless way to earn some money each week. There are many different sites online that are always looking for new members, and sign-up is generally free. 
Each survey is usually a few minutes long and will ask you're a series of questions based on a specific topic. While shorter ones can earn you a few cents, it is possible to find ones that may offer up to $5 for completion! If you don't mind spending a bit of free time clicking away, it's certainly something to consider.
Offer a service
Do you have a specific talent or experience in a particular area? One great idea that can certainly earn you some fast cash is to offer your services online. Sites like Fiverr allow you to offer up a 'gig,' and potential clients can contact you from there. From graphic design to tutoring and songwriting, there is no limit to the possibilities. People are even using Fiverr to get paid to give advice in their respective areas of strength!
One of the best advantages of this is that you aren't actually committed to anything. Unlike a real job, you can do the amount of work that suits your current schedule. You can even set the price for the services you are offering. There is even the potential to turn this into a full-time job if you enjoy working from home!
Sell your photos
If you have a passion for photography, another thing you might look into is selling your photos online. Many websites are continually looking for new stock photos, but you can even set up your own one if you have the time. While you may only earn a few cents per image, the more you add to your profile, the more cash you can potentially make. You might even start putting the extra money into a savings account! 
Complete micro-tasks
In today's world, most online tasks can be done by computers. However, there are some things that require a human touch, and these are called micro-tasks. These tasks include things like transcription, online research, and data entry. Much like online surveys, you can sign up to a micro-task site and earn a few dollars for each thing you complete. It's an easy way to make money from home, especially during the recent pandemic.
It might sound like it isn't worth your time, but when you calculate everything up, even just spending an hour a day can bring you home quite a bit of extra cash. By pairing it up with something else on this list, you'd definitely be surprised at the end result.
Get cash-back
If you love online shopping, then one thing that you should certainly be doing is using a cash-back app. In short, every time you make a purchase through the application, you can receive a certain percentage of that purchase back into your bank account. Since you are already going to spending the money anyway, it's a simple way to increase your savings each month. It's a win-win!
Become a writer
One of the most popular ways to make extra money online quickly is to consider using your writing skills. Whether you are writing blogs, E-books, or reviews, you have the potential to make some great money. While this understandably isn't going to be for everyone, if you have the knowledge, it's certainly something to think about.
If you establish your own website, you can also think about using advertising and affiliate links to make even more money. While this can take some time to develop and isn't necessarily a "fast" way to make cash, it can provide a consistent flow in the future. 
And that's it! These were some different ways that you can make fast cash online. While some of these require a little bit more work than others, they all have the potential to help you build up your savings or pay off that extra expense.
What do you think? Would you use any of the above to get some extra cash? 
Disclaimer: This article contains sponsored marketing content. It is intended for promotional purposes and should not be considered as an endorsement or recommendation by our website. Readers are encouraged to conduct their own research and exercise their own judgment before making any decisions based on the information provided in this article.


The views expressed in this article are those of the authors and do not necessarily reflect the views or policies of The World Financial Review.