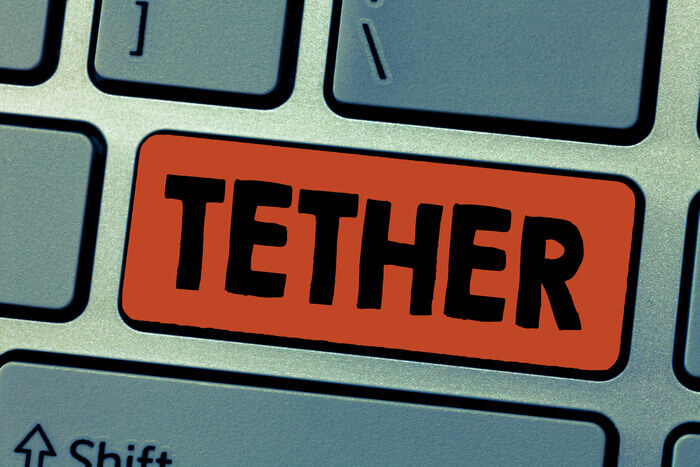 The European Union is at the forefront of the cryptocurrency industry since it was the first to legalize cryptocurrencies. Even yet, at the time of this writing, there is no comprehensive framework in place to control crypto-related activity.
Malta was the first country to pass MDIA, ITAS, and VFA, as well as blockchain legislation. Several high-ranking officials believe it to be the most prominent legal system in operation today.
The majority of states in the United States do not have legislation forbidding USDT betting. There are still several areas that are split on this matter. This statute prohibits "knowingly accepting money in connection with the participation in a bet or wager that utilizes the Internet and is criminal under any federal or state law," hence it must be considered by all states.
While cryptocurrencies are illegal in certain jurisdictions, crypto exchanges are not. In the case of South Korea, this strategy has been effective. It's worth mentioning that the number of countries who are firmly committed to incorporating cryptocurrencies into their official policies, increases every day.
It's nevertheless important for casinos who want to accept USDT to verify their source of cash before applying for a refusal might result in their application being rejected. To assure the legitimacy of crypto activity in the nation, the verification procedure is important.
Significant Facts About USDT Betting Legality
Is it legal to gamble with crypto? Cryptocurrency activity is governed by a variety of laws. In order to build a 100% legitimate USDT casino, what are the requirements for doing so? There are times when there are more questions than there are answers. The legality to bet with USDT remains a contentious issue in many countries, despite the fast shift in public opinion on cryptocurrencies. The questions posed above have no simple, definitive solutions as of right now.
USDT gaming is not subject to any particular legislation. It is neither permitted nor outlawed by the government.
There is a sea change occurring in the way governments see USDT, with a growing number of nations welcoming USDT and considering regulations for cryptocurrencies and other blockchain-based services as a whole.
However, USDT is still not considered a legitimate currency by the majority of nations today. It should not be subject to the same laws as conventional (fiat) currencies used in online casinos and sports betting sites.
If you're a gambler in a country where gambling is illegal, authorities may still take harsh action against USDT gambling websites and/or players who use USDT to place bets or any other cryptocurrency for that matter.
Playing on gaming websites that accept USDT provides gamers with more privacy. Payments under a specific level normally do not need authentication for USDT. However, for AML and CFT, most reputable casinos ask proof of identity for deposits over USD 2,000 or EUR.
Some international gambling authorities have already granted licenses to casinos that take the USDT, which indicates that they assume the obligation of regulating cryptocurrency activities on gambling websites, such as Curacao. As long as the selected jurisdiction's laws and regulations are followed, the online casino or sports betting website is operating inside a legal framework.
What Are The Advantages Of Crypto Betting?
In crypto betting, anonymity is one of the numerous perks of betting on sports. Your transactions will be recorded on the blockchain, which is safeguarded by advanced encryption, as a result of this.
It's important to note that blockchains are public ledgers that are open to the public. You can keep your privacy by using this open-source network, however. Tether and other cryptocurrencies can provide you with top-notch security, whether you bet with USDT, for example, Champions League, or following the most popular trends. In addition to helping you maintain your privacy, blockchain networks' encryption will also keep your assets safe. Hackers would require extensive expertise and resources to get access to your account, much less utilize your wallet's assets.
You may send money quickly and easily with the help of blockchain technology. No third-party apps or banks are required when utilizing a cryptocurrency like USDT to complete your transactions. This reduces transaction expenses significantly since there will be no overhead charges when you fill up your balance on your favorite sports betting site. Just a few seconds after the registration procedure is complete, you may begin betting on various sports competitions.
You'll be able to put money into your account in a matter of seconds, and you'll also be able to withdraw your winnings. Forget bank confirmations that take days; the open-ledger blockchain technology can execute your transactions in an instant.
There is no need to do anything more than click on the deposit or withdrawal button. Afterwards, the money will be sent to your online sportsbook account or cryptocurrency wallet.
It's encouraging to see the present trajectory of cryptocurrencies, particularly in 2022. It is worth noting that soon cryptocurrencies are going to be adopted by several companies. Where individuals will be able to buy whatever they want with the use of digital coins.
Dota 2 betting will become easier for everyone in the future, enabling you to have a more enjoyable experience. You should always examine the tournament odds before placing your bets, though. Make wise bets to increase your chances of making money!
Disclaimer: This article contains sponsored marketing content. It is intended for promotional purposes and should not be considered as an endorsement or recommendation by our website. Readers are encouraged to conduct their own research and exercise their own judgment before making any decisions based on the information provided in this article.


The views expressed in this article are those of the authors and do not necessarily reflect the views or policies of The World Financial Review.