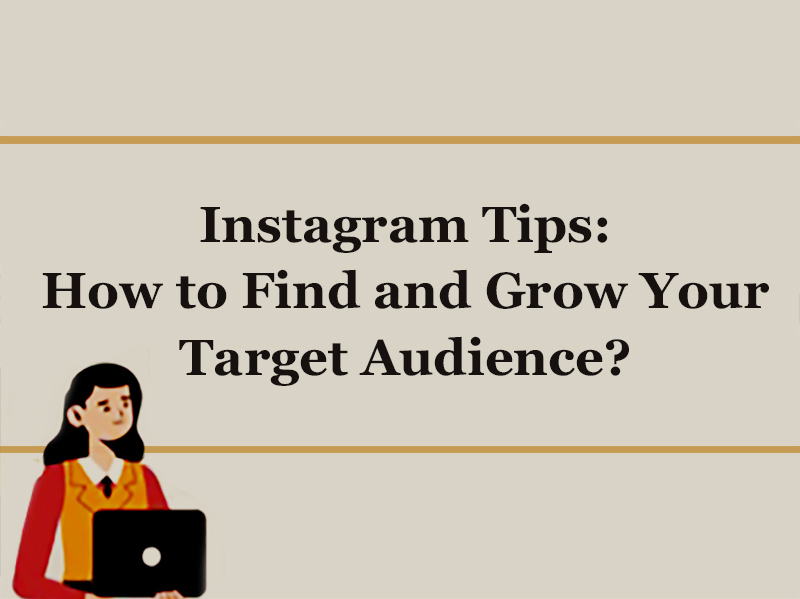 Whatever social platform you may choose for growth, the ground for your success is the quality of your audience. To achieve the goals you set for your Instagram profile, you have to nurture a loyal community that will be eager to engage with your content. For many reasons, users prefer growing the number of followers as they buy Instagram likes or subscribers on buytoplikes.com, but your work with the public is not done even with the purchase. For good results, you have to maintain a high interest in your persona.
What is target audience and why is it important
Target audience is a set of qualities and features that characterize the most suitable public for your content. There are different criterias that you should have in mind when you are settling your campaigns:
Age

Gender

Profession/occupation

Average time spent online

Average daily schedule

Preferred type of content, etc.
But the most crucial factor that should concern you as a creator is how your content resonates with the audience you define as your target.
Understanding which category of users will be clicking with your content best is vital for your success.
If you try to impress with your posts a random choice of people, you may experience unnecessary negativism and lower results, wrong prospects. But if your materials are visible to the right audience that is actually expected to be interested in your content, the chance for success is increasing gradually.
In this article are gathered the most typical ways to find your target audience, and also you will find out the sufficient tactics for high-rate growth of your following base.
Embrace popular niche
One of the most effective ways to gain your audience's quantity is to stick with industries and topics that are already proven to be popular. Users on Instagram are subscribing to similar accounts often because they want to see more specific content in their feeds. And they like having choices. So, you should decide if you can contribute something original to one of the following niches:
Fitness/nutrition/health. This topic requires total awareness and constant education, as you will influence such vibrant matters as human health. But becoming an Insta-trainer is a very profitable industry. By providing services and programs, you can have a nice revenue.

Food/cooking. This position is suitable for bloggers who like to put less effort into writing texts. The food industry will never suffer from a lack of viewers. Even when people don't cook, they enjoy watching how food is made. So, improve your shooting skills and go on!

Travels. It is one of the most popular industries to occupy because it is always possible to cover well-known places from another angle. But with the current state of the COVID-19 pandemic in the world, this niche can be hard to maintain.

Beauty/fashion. Instagram is a great place to present your skills as an MUA or stylist. New trends are easy to follow, the audience range is wide, and plenty of possibilities to get sponsorship and collaboration deals.

Probably the most accessible industry to run due to the wide range of target audiences. People are very different, but the love for cute animals unites a huge society! Besides, animals usually need no special skills to be interesting – they are fine as they do their usual stuff!
Narrow down your audience
Whatever niche you choose, the primary description of the target audience will be too broad for successful targeting. So it would help if you redefined your public to reach the most accurate category. Of course, as your growth goes on, the amount of less interested audience joins your profile and eventually becomes your fans, but this is not the point. To attract occasional users, you have to nurture a solid and loyal fanbase, which, logically, consists of fewer people.
Practical help here would be creating a buyer persona. It means that you should characterize an average consumer of your content, imply different types of materials, and various approaches to the marketing strategy.
Check out the competition
When you start your blog from scratch, it would be helpful to examine the audience of existing influencers in the chosen niche. Find bloggers who you like and consider their content useful, engaging, and authentic. Then look after their activity and interaction with the public. Your goal is to understand how users react and perceive different materials, what tone and manners they like, and other stuff like that.
Also, pay attention to the schedule of chosen influencers – this should be your goal to reach.
You can get valuable insights into the general behavior of users and learn to run your profile without minor mistakes. So follow the most enthusiastic fans of other bloggers and see what their other activity on Instagram is:
What other industries are attractive to them

Do they follow many influencers from one niche

Are they active on different pages.
Such research looks like stalking, but you must understand that this is needed for your successful performance.
Don't be afraid to reach out to other bloggers for help in promotions too. This may be hard, and not all bloggers are eager to share their knowledge, but in the end, you can obtain priceless ideas and advice.
After we have revealed the primary sources for finding your target audience, we have come closer to another important point – how to retain these viewers and increase numbers of likes. Generally speaking, the approach is too individual, but there are still some versatile techniques to try out.
1. Use Reels
Reels is a new sort of content on Instagram. To attract the audience's attention, it is worth trying to introduce and exploit this new kind of content. Just make sure you understand how to use it right.
2. Make series of content
Another good hook to retain the viewers is to create a series. IGTV or Stories can serve this purpose. By doing so, you will make users expect new episodes, and thus, they will begin following you so as not to miss new pieces coming out, and as result you will also get more likes.
3. Play games and interact a lot
Well, enough said. Being proactive with the existing fan base motivates newcomers to subscribe as well. Make spontaneous events if you see that the activity is dropping down.
4. Use memes as your attractive weapon
Entertainment and laughs are some of the main reasons why Instagram and other social networks are so popular. Memes give your profile lightness and put the audience into a comfortable position to communicate with you and engage with the content. Just make it resonate with your topic and the interests of your followers.
5. Create filters for Stories
A suitable method for creative people. Stories filters are a fast-spreading promotion for your profile on Instagram. Whether it's funny or esthetic, you can be sure that it will drive interest to your blog and will gain organic likes as well.
6. Talk with your followers
Your ultimate goal here is to make as many close connections as possible and comfortable for you. Creating a bond with your audience increases their loyalty and makes your content more shareable, hence – better visibility on the platform.
7. Work on making your content impeccable
The key to the love and appreciation from your followers is doing something original and exciting. Content is the king of any social platform given. And all other tips can only work if you make something unique and outstanding.
The conclusion
Instagram is a network where popularity is built on your relationship with the audience. The importance of targeting is that when you lay your content to the interested crowd, it will give you an immediate and thriving success. So, do your research, experiment, and find the niche that is interesting for yourself. Good luck!
The views expressed in this article are those of the authors and do not necessarily reflect the views or policies of The World Financial Review.